Blizzard Entertainment
Associate Game Designer, Encounters - World of Warcraft | Irvine, CA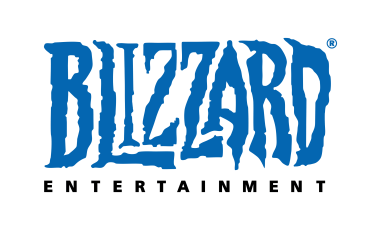 Job Description:
Do you dream of digital dragons?
Blizzard Entertainment is looking for a game designer to join the World of Warcraft team who can build engaging combat abilities for creatures in dungeons, raids, and the world of Azeroth. In this role, you must be passionate about creating compelling stories through the medium of gameplay mechanics.
This role is anticipated to be a hybrid work position, with some work on-site and some work-from-home. The potential home studio for this role is Irvine, CA.
We are a global company committed to growing our employees along with the business. We offer competitive benefits and strive for a healthy work / life balance. We work hard to foster a deeply collaborative and creative environment, a diverse and inclusive employee culture, and training and opportunities for professional growth. Our people are everything, and we are dedicated to crafting the most epic entertainment experiences… ever. Join us!
What you will do…
Populate the world of Azeroth with creatures and bring them to life through out of combat behaviors.
Utilize editor tools, including Lua scripts, to fill Azeroth with creatures and give them engaging spells and abilities.
Build encounters that provide the correct amount of challenge for different audiences.
Be responsible for the timely completion of encounters within a Zone, Dungeon, or Raid.
Collaborate with fellow designers, as well as producers, artists, sound designers, and engineers to deliver great content.
Participate in and contribute to a culture of inclusion and diversity.
What you will need…
A successful candidate will have some of the following characteristics or skills and be interested in learning others on the list over time as part of their career advancement. They should be well rounded in their individual skillset, but able to work as a team.
Possess a love for World of Warcraft and its universe.
Familiarity with World of Warcraft dungeon and raid content.
The ability to consider multiple, conflicting, viewpoints and make the best overall decision.
The ability to communicate ideas effectively, parse feedback and inspire others.
APPLICATION MATERIALS
Resume
Cover Letter, which should include a bit about you, why you are interested in working on World of Warcraft, and some games you are currently playing.
Cover letters are not required but are strongly encouraged. A design test will be offered to candidates who proceed to the next stage of the application process.
Blizzard Entertainment is an Equal Opportunity Employer. All qualified applicants will receive consideration for employment without regard to race, color, religion, sex, sexual orientation, gender identity, gender expression, national origin, protected veteran status, or any other basis protected by applicable law, and will not be discriminated against on the basis of disability.
We love hearing from anyone who is enthusiastic about changing the games industry. Not sure you meet all qualifications? Let us decide! Research shows that women and members of other under-represented groups tend to not apply to jobs when they think they may not meet every qualification, when, in fact, they often do! At Activision Blizzard, we are committed to creating a diverse and inclusive environment and strongly encourage you to apply.
Rewards
We provide a suite of benefits that promote physical, emotional and financial well-being for 'Every World' – we've got our employees covered! Subject to eligibility requirements, the Company offers comprehensive benefits including:
Medical, dental, vision, health savings account or health reimbursement account, healthcare spending accounts, dependent care spending accounts, life and AD&D insurance, disability insurance;
401(k) with Company match, tuition reimbursement, charitable donation matching;
Paid holidays and vacation, paid sick time, floating holidays, compassion and bereavement leaves, parental leave;
Mental health & wellbeing programs, fitness programs, free and discounted games, and a variety of other voluntary benefit programs like supplemental life & disability, legal service, ID protection, rental insurance, and others;
If the Company requires that you move geographic locations for the job, then you may also be eligible for relocation assistance.
Eligibility to participate in these benefits may vary for part time and temporary full-time employees and interns with the Company. You can learn more by visiting https://www.benefitsforeveryworld.com/ .
In the U.S., the standard base pay range for this role is $24.04 – $44.47 Hourly. This base pay range is for the U.S. and is not applicable to locations outside of the U.S. Actual amounts will vary depending on experience, performance and location. In addition to a competitive base pay, employees in this role may be eligible for incentive compensation. Incentive compensation is not guaranteed.