Unity
3D Modelling Artist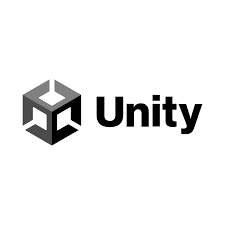 The Opportunity (3D Modelling Artist – 3-4 months contract)
Unity is growing and we are looking for hard-working 3D modeling artists! Our team builds content for ubiquitous mobile devices. We use the Unity engine and build custom software solutions and content for desktop and mobile games.
Your day-to-day work will apply your diverse 3D art skills to a content production team. As a 3D modeling Artist, you'll play a meaningful role in each phase of your projects, working from rough concepts to building lightweight subdivision surface base meshes and then detailing them with multires sculpting to be delivered across multiple classes of devices. While your focus will be on building real-time 3D assets, you'll also work with our engineers and designers to build pipeline tools and processes to expand the offering of scalable procedural content at Unity. You're an experienced 3D modeler and animator that leads your work, helps guide others, and has an eagerness to learn and grow. You have the confidence and skills to champion and drive outstanding interactive experiences.
Our cross-disciplinary teams consist of world class application & cloud developers, technical artists, 3d artists, UX & UI designers. Our goal is to inspire customers and transform industries. We are committed to maintaining a diverse team, and we welcome and encourage applicants with diverse experiences and backgrounds.
What you'll be doing
Designing and building low poly subd basemesh quad props, world assets and characters and then sculpting details onto them and prepping them in Unity for deployment.
Collaborating in a small team to ship on multiple platforms, including desktop, mobile, and WebGL.
What we're looking for
Outstanding Blender low poly modelers who know the ins and outs of edge loops, moving subd poles, vertex ripping, marking UV seams and Armature Skinning. Experience and technical understanding of 3D content creation and animation with an eye for optimization and performance.
Experience with art production workflows from modeling, unwrapping, texturing, rigging, animation to LOD generation.
Experience developing game content with Unity.
You might also have
Experience working with Wings3D, Cozyblanket, Exoside, 3DCoat, NomadSculpt, Adobe Substance Modeller, zBrush, Maya, Houdini, 3DSMAX or C4D.
Production experience shipping assets for games or VFX productions and an eye for creating compelling 3D models or sculpting
Familiarity with the constraints of RT3D devices, rendering performance & optimization techniques
Life at Unity
Unity (NYSE: U) is the world's leading platform for creating and operating real-time 3D (RT3D) content. Creators, ranging from game developers to artists, architects, automotive designers, filmmakers, and others, use Unity to make their imaginations come to life. Unity is the foundation upon which the world's most powerful digital content is created. Specifically, Unity's platform provides a comprehensive set of software solutions to create, run and monetize interactive, real-time 2D and 3D content for mobile phones, tablets, PCs, consoles, and augmented and virtual reality devices.
In the fourth quarter of 2021, Unity had, on average, 3.9 billion monthly active end users who consumed content created or operated with its solutions. The applications developed by these creators were downloaded, on average, five billion times per month in 2021. For more information, please visit www.unity.com.
Unity is a proud equal opportunity employer. We are committed to fostering an inclusive, innovative environment and celebrate our employees across age, race, color, ancestry, national origin, religion, disability, sex, gender identity or expression, sexual orientation, or any other protected status in accordance with applicable law. Our differences are strengths that enable us to support the growing and evolving needs of our customers, partners, and collaborators. If there are preparations or accommodations we can make to help ensure you have a comfortable and positive interview experience, please fill out this form to let us know.
Headhunters and recruitment agencies may not submit resumes/CVs through this website or directly to managers. Unity does not accept unsolicited headhunter and agency resumes. Unity will not pay fees to any third-party agency or company that does not have a signed agreement with Unity.