Unity
3D Artist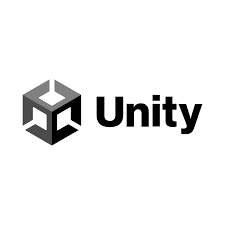 The opportunity
Unity Solutions works with customers to create custom real-time 3D digital experiences and applications that represent the real-world and beyond. We are constantly challenged to create world scale, accurate objects and environments that can be used efficiently in any application on any platform.
Our team is looking for an expert 3D artist, with top-tier skills in object creation, environments, texturing, lighting, layout and optimisation. Your role on this team will focus on creating real-time 3D assets, in any style, real or otherwise, whilst also producing real-world objects from whatever source is available, such as converting from CAD or crafting from concept or reference images.
Our customers need accurate, realistic assets that reflect their real-world counterparts, but there is also a need to produce more creative assets to compliment experiences, so the work will be diverse. Your goal will be to build assets that complete the application, communicate the ideas, ground the interactions and give the experience the reality and functionality it needs.
What you'll be doing
Collaborating with some of the largest names across industries, making groundbreaking experiences in a variety of different formats
Work with developers and technical artists to inform process and asset creation pipelines
Develop real-time 3D objects and environments for use in digital experiences on any platform and deploying these assets into Unity, arranging layout and managing materials
Light environments using both baked and real time solutions and set up cameras and post effects in real time environments
Run projects using Perforce, Git, and/or other source control software
What we're looking for
Previous experience in the game and/or VFX industry and a positive, keen, curious and a self-starter mind-set
Strong understanding of CG art fundamentals, models, textures, materials and of model and environment optimisation for real-time applications and interactive experiences
Strong experience in DCC packages such as: Autodesk 3ds Max, Autodesk Maya, Blender, Pixelogic ZBrush, Adobe Substance Designer, and Adobe Substance Painter
Experience in real-time 3D development (or equivalent visual effects fields) with multiple shipped titles, films, or applications and expert-level experience in creating real-time 3D assets from any source, including nothing.
Key skills in Unity, VFX, materials setup, scene generation, lighting setup
You might also have
Experience having delivered projects incorporating photo-realism in a game engine (Unity, or other 3D engines), an understanding of Unity shaders and experience with animation and rigging
Scripting experience in C#, Visual Scripting, Python or other languages
Strong technical proficiency with learning new tools and talent for writing technical documentation
Life at Unity
Unity (NYSE: U) is the world's leading platform for creating and operating real-time 3D (RT3D) content. Creators, ranging from game developers to artists, architects, automotive designers, filmmakers, and others, use Unity to make their imaginations come to life. Unity is the foundation upon which the world's most powerful digital content is created. Specifically, Unity's platform provides a comprehensive set of software solutions to create, run and monetize interactive, real-time 2D and 3D content for mobile phones, tablets, PCs, consoles, and augmented and virtual reality devices.
In the fourth quarter of 2021, Unity had, on average, 3.9 billion monthly active end users who consumed content created or operated with its solutions. The applications developed by these creators were downloaded, on average, five billion times per month in 2021. For more information, please visit www.unity.com.
Unity is a proud equal opportunity employer. We are committed to fostering an inclusive, innovative environment and celebrate our employees across age, race, color, ancestry, national origin, religion, disability, sex, gender identity or expression, sexual orientation, or any other protected status in accordance with applicable law. Our differences are strengths that enable us to support the growing and evolving needs of our customers, partners, and collaborators. If there are preparations or accommodations we can make to help ensure you have a comfortable and positive interview experience, please let us know.
Headhunters and recruitment agencies may not submit resumes/CVs through this website or directly to managers. Unity does not accept unsolicited headhunter and agency resumes. Unity will not pay fees to any third-party agency or company that does not have a signed agreement with Unity.