University of Canberra
Bachelor of Software Engineering (560AA.7)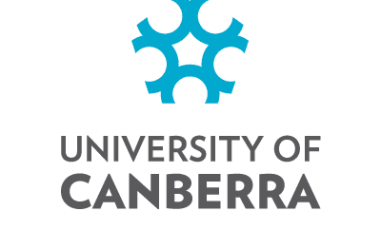 Secure yourself a future in software engineering
If the idea of exploring a career working as a highly qualified and in demand software engineer inspires you, then the UC Bachelor of Software Engineering is your key to developing the skills needed to open industry doors and progress naturally into life long career as a software engineer.
This course has been designed to develop and strengthen your communication skills and teach you how to critically analyse and construct systems in order to gain a clear and wholistic understanding of the software engineering spectrum.
As part of your studies you will go on to become proficient in a range of areas including design, coding and software specification which will give you a solid foundation in computer science and give you the necessary skills to be able to develop your own cutting-edge creations.
With the ability to tailor your course to focus on a range of areas, including robotics and AI, computer security, network computing, games development, digital forensics and intelligent systems, this course offers the perfect platform from which to explore and discover the career pathway that best suits your personal and professional objectives.
This course is accredited with the Australian Computer Society and has been designed to impart you with the skills, knowledge, and confidence to work as a qualified IT professional, in whichever area of the industry you choose to launch your career in.
This course offers the chance to specialise in Cloud Computing and Internet of Things, Cybersecurity and System Administration, Data Science or Robotics and Artificial Intelligence.
Study a Bachelor of Software Engineering at UC and you will:
discover how to read, interpret, design and write code.
learn how to analyse and critique complex, large-scale software systems.
gain high-level awareness of professional ethics, responsibilities, values and standards.
achieve comprehensive insight into engineering aspects of computer science
study the current programming languages at an intensive level
understand the methodology of software systems engineering using analysis and specification methods such as UML, XML, structured and soft systems methodologies
learn to design and build systems and software using specialist engineering tools
work within modern development environments that include Windows, Linux, mobile and cloud computing.
earn a globally recognised degree.
Work Integrated Learning (WIL)
Work-integrated learning (WIL) is an integral component of the UC Bachelor of Software Engineering course as it offers students the opportunity to gain valuable hands-on experience and build professional relationships through real work, or work-like placements.
To help encourage on the job learning, UC works hard to foster close industry connections with professional organisations – and as a result can offer unrivalled access to industry partners with the both the knowledge and resources to provide top level work placement positions and training opportunities.
Previous internships have taken placement at professional organisations such as: Intelledox, Omni Executive, Pursuit Technology, Qirx, Fujitsu Australia, Birdsnest, Agsafe, ThoughtPatterns Consulting, ESKAPEE, HydroAlgorithmics, ALLBIDS, VerveEd.com, Emanate Technology, Xero Australia and the Australian Taxation Office.
In your final year, you will also get to complete a real-world industry capstone project, working in teams producing and implementing a real-world software solution for a local business, government or community organisation.
Career opportunities
The UC Bachelor of Software of Engineering is an industry respected and globally recognised degree. UC's unique connections within the industry also means that students tend to establish strong professional relationships long before they graduate. This often means that students stand out from the competition and have a higher chance of successfully transitioning into any of the following careers:
Software engineer
Cloud computing architect
Software and games developer
ICT project manager
ICT security specialist
Chief Information Officer
IoT engineer, developer or designer
Cybersecurity specialist
Service desk manager
System administrator
Cybersecurity operations manager
Big data engineer
Big data architect
Data scientist
Business intelligence specialist
Artificial intelligence engineer
Machine learning engineer
Robotics specialist.
Course-specific information
This course is accredited by the Australian Computer Society (ACS) at the Professional level. High-achieving students may be eligible to enroll in Honours in Information Sciences, and there are clear pathways from this course to the Master of Information Sciences (Research) and other postgraduate degrees.
Professional accreditation
This course is accredited by the professional body, the Australian Computer Society, at the Professional level.