Flinders University
Bachelor of Information Technology - Game Development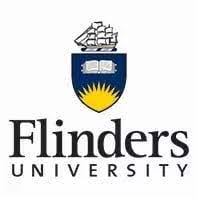 Type of institution: University/Higher Education Institution
Level: Undergraduate
CRICOS: 00114A
The Bachelor of Information Technology (Game Development) has been designed to provide a strong foundation in both the theoretical and the practical aspects of video games and information technology and an awareness of social, economic, cultural and environmental aspects of video games.On completion this degree students will be able to proficiently use professional skills and knowledge in the systematic development of complex computer-based systems and develop computer-based solutions appropriate to the social, political, international, economic and environmental contexts in which they are applied.
Structure
Students complete core topics in computer programming, database and conceptual modelling, computer game development, computer networks and operating systems, and interaction design. Students also have the option for an Honours program.
Standard entry requirements
This course can be applied for using Year 12, TAFE qualifications, the Special Tertiary Admissions Test (STAT), the Flinders Foundation Studies Program and Tertiary Transfer.
Study pathways
This degree is accredited by the Australian Computer Society at the professional level and is recognised internationally under the Seoul Accord.