Monash University
Bachelor of Design and Information Technology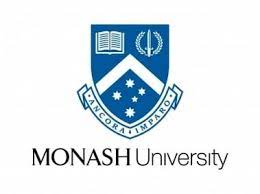 Design and information technology are strongly complementary fields. Together, they provide a powerful combination of highly valuable skills and knowledge.
Choose a design specialisation in Communication, Industrial, Spatial or Collaborative Design and develop cutting edge technology skills from IT – choosing from Business Information Systems, Computer Networks and Security, Games and Immersive Media, or Software Development – you'll link your lateral thinking and problem-solving skills and graduate able to create innovative products, spaces and experiences using the latest technologies.
This combination of creativity and cutting edge technology will challenge you to link your lateral thinking and problem-solving skills. It will help you to create innovative products and compelling imagery using the latest technologies.
This course leads to two separate degrees. Depending upon your specialisation, you will be awarded one of:
Bachelor of Communication Design,
Bachelor of Industrial Design,
Bachelor of Spatial Design, or
Bachelor of Collaborative Design
and
Bachelor of Information Technology (majoring in Business Information Systems, Computer Networks and Security, Games and Immersive Media or Software Development).
In the design part of your studies you'll learn in a studio setting from Monash academics, practising designers and top researchers as you learn how to use design as a problem-solving tool in hands-on, practical studios.
In the information technology part of your studies explore critical areas in IT, learning the practical and problem-solving skills you'll need to design and creates the IT systems we all rely on.
There is no design folio or interview entrance requirement for this course. It's open to anyone who is curious and passionate to make a difference and you will learn the technical capabilities and strategic skills to be a successful designer.
All our design degrees are recognised by the Design Institute of Australia (DIA).
You will gain all the benefits of each degree course and be fully equipped to pursue a career in either field separately or to combine the two in your chosen work.
Our way of life is strongly influenced by the sophisticated products and imagery that help us to connect. Communication design industries now expect graduates to be skilled across many media and ways of thinking. In addition, designers and developers of new games, interactive media and software can take advantage of the roles and develop skills in the design disciplines. Branding, typography and illustration, as well as industrial design products, offer new approaches and fresh ideas through their translation to the digital space.
Work in a range of roles such as graphic designer, multimedia designer, games developer, web/UX designer, interaction designer, information designer, business systems development, animator, information security systems, industrial designer, interior designer, visual merchandiser, experience designer, gaming, multimedia artist and new media.