University of the Sunshine Coast (UniSC)
Bachelor of Business / Bachelor of Design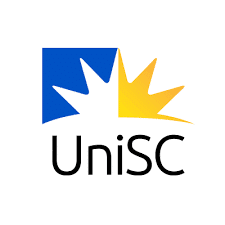 Type of institution: University/Higher Education Institution
Level: Undergraduate
CRICOS: 01595D
Looking for a creative business career that helps you shape the future? In this double degree, you'll develop creative and technical skills needed to work as a graphic, visual communication or web designer, and forge strong foundations in the critical aspects of changing business landscapes. Build design expertise in your choice of major, including Digital Culture, Interactive Media, Game Design or Visual Communication.
Structure
32 subjects: Business subjects (including 10 core subjects and 1 major)
Design subjects (including 3 core courses, 1 major and 1 minor)
and elective subjects.
Subjects
Business majors: Digital futures
Economics and finance
Entrepreneurship
Human resource management
Information systems
International business
Management
Marketing
Tourism, leisure and event managementDesign majors: Animation and visualisation design
Interactive and UX design
Serious games design
Visual communication
Standard entry requirements
Year 12 or equivalent
Year 12 English and Maths are recommended