Unpacking made waves when it launched in November 2021, with praise heaped on the game for its pixel charm, unique narrative, and delightful soundscape. While it took out several local awards in Australia – including the GamesHub GOTY 2021 vote, it's now made a splash on the global stage, taking out the DICE Award for Outstanding Achievement for an Independent Game.
The DICE Awards act as the global equivalent to the 'video game Oscars', and are designed to celebrate the best games of each year. While Australia has a hearty video game industry filled with talented developers, the unfortunate reality is the global industry is so vast that recognition on this stage can be difficult to achieve.
That Unpacking was nominated at all is a testament to the excellent work of Brisbane-based developer Witch Beam. The team should be even prouder that Unpacking won, given the game beat out major indie titles like Inscryption, Loop Hero and Death's Door, all of which are considered some of the best games of 2021.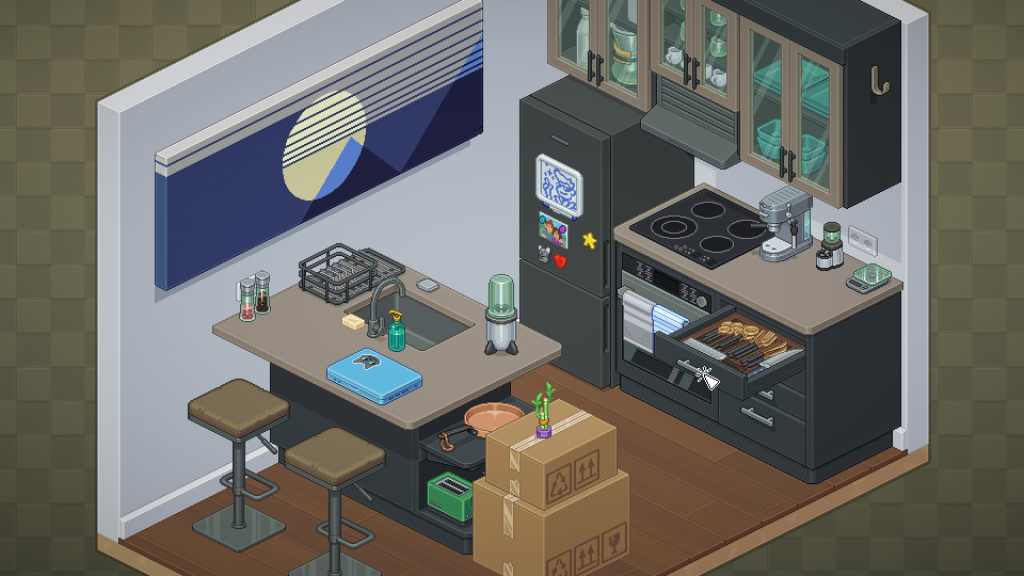 Even with major, worthy contenders in its category, Unpacking achieved a well-deserved win.
It's a game that boasts a dense narrative without using any words, and a uniqueness that's hard to come by in modern gaming. Unpacking turned the point-and-click genre into something entirely new – and with small quirks like different item placements producing different sounds, and a level that ends in the dread-inducing placement of a university accolade under a bed, it tells a tale that feels rare, emotional, and poignant.
It's a masterclass in subdued narrative storytelling, and the DICE Award achievement is earned recognition of just how impactful and gorgeous the game really is.
Unpacking is an impressive creation, and one that deserves every accolade it's received so far. Congratulations to the Witch Beam team on their win.