Grand Theft Auto V was released way back in 2013, but that hasn't stopped the game topping charts for the last eight years. Its latest accolade is a strange one: it's the most streamed game on Twitch in 2021. There's been plenty of exciting new games released this year, but it seems players are still stuck on Grand Theft Auto, which generated a total of 2.1 billion watch hours in the last 12 months.
The next nearest game, League of Legends, generated 1.8 billion watch hours, and was followed by Fortnite at 1 billion watch hours.
As IGN points out, this is a massive change for Grand Theft Auto V, which only achieved 764 million watch hours in 2020 – but the game's explosion is fairly unsurprising given the rising popularity of the Grand Theft Auto roleplaying community.
A recent Reddit Recap further highlighted this growth, noting r/RPclipsGTA (Role Playing Clips Grand Theft Auto) as one of its top five communities for 2021, with r/nopixel, a dedicated Grand Theft Auto roleplaying community, increasing its audience base by 267% this year.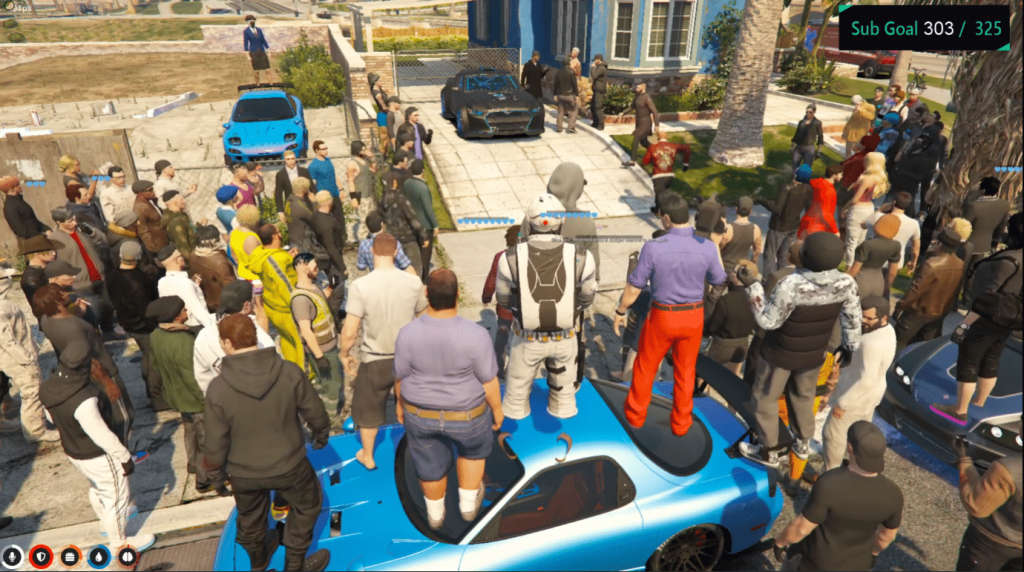 The world of Grand Theft Auto roleplaying has grown considerably in 2021 as players utilise multiplayer mods to hang out with friends in-game, taking on heists and travelling through Los Santos in gangs. Essentially, the game has become its own metaverse, a world where players are free to do whatever they like.
Rather than using the standalone Grand Theft Auto Online to meet, players are actually using modified copies of Grand Theft Auto V that allow access to dedicated servers where players are given unique characters to 'act' as in-game. Some create their own personas, while others play established characters from TV shows.
The popularity of this more narrative-focussed gameplay has led to a boom on Twitch as streamers share their stories with viewers.
Some servers are now marked as 'exclusive' due to their popularity, with only select 'high profile' streamers or major donators invited to join.
As a tool for escapism and entertainment, the Grand Theft Auto V roleplaying community has had an impressive year, with no signs of slowing growth yet. Even eight years later, the game is still going strong.