Australian-made games Unpacking and The Artful Escape have both nabbed major trophies at the 2022 BAFTA Game Awards, with Unpacking taking out gongs for 'Best Narrative' and 'EE Game of the Year', and The Artful Escape nabbing the 'Artistic Achievement' award. It's just the latest in a long line of achievements for these titles, which have spent the year deservedly being celebrated on the global stage.
They beat out major AAA productions from around the world, including titles like Psychonauts 2, Ratchet & Clank: Rift Apart, Returnal, Marvel's Guardians of the Galaxy and Deathloop to nab their prizes.
Unpacking, which was created with the support of the Queensland Government via Screen Queensland, has been hoarding awards over the last few months, and recently took out major prizes at SXSW, the DICE Awards and the GDC Awards.
Read: The making of Unpacking: From bullet-hell to domestic heaven
In a provided statement, Screen Queensland congratulated Witch Beam on its major win.
'This BAFTA is yet another addition to a long list of awards for Unpacking, including the Australian Game of the Year, and Game of The Year for both Eurogamer and BandLab NME,' Kylie Munnich, Screen Queensland CEO said. 'Screen Queensland has proudly supported games since 2015, and our support in the games sector has increased significantly this year via our Games Incentive – the most competitive in Australia.'
Tim Dawson of Witch Beam also shared his pride in a statement that speaks to the hard work and excellence of the game's development team.
'It is such an honour to receive two BAFTA awards for our game Unpacking, which was proudly made in Queensland with a small team but now stands on the world stage,' Dawson said. ' Like many games, Unpacking represents years of dedication and hard work, and we strived to create a game that was both personal and had something to say, so we are overjoyed that it has been recognised and celebrated here in London.'
Equally worthy of celebration is the success of The Artful Escape, created by Melbourne-based studio Beethoven & Dinosaur, with support from publisher Annapurna Interactive. Its award win for Artistic Achievement speaks to the brilliance of the game's musical narrative, and just how impactful its audio storytelling really is.
Congratulations go to Witch Beam and Beethoven & Dinosaur – it's frankly excellent to see these Australian-made games recognised on such a prominent and prestigious global stage.
BAFTA Game Awards: Full List Of Award Winners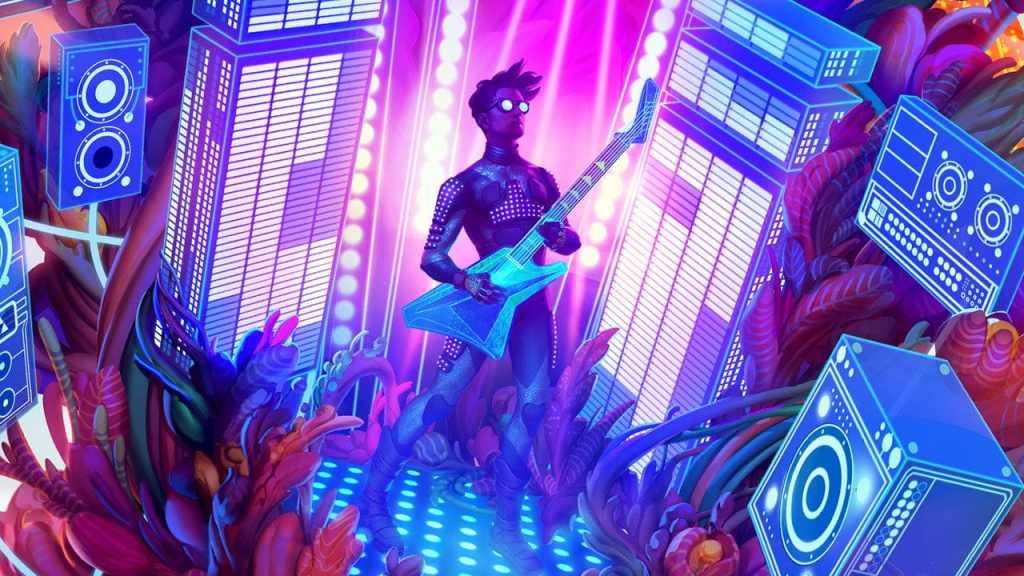 You can see the full list of BAFTA Game Award Winners below.
Best Game
Returnal (WINNER)
Deathloop
Forza Horizon 5
Inscryption
It Takes Two
Ratchet & Clank: Rift Apart
Game Design
Inscryption (WINNER)
Deathloop
Forza Horizon 5
It Takes Two
Ratchet & Clank: Rift Apart
Returnal
Artistic Achievement
The Artful Escape (WINNER)
It Takes Two
Psychonauts 2
Ratchet & Clank: Rift Apart
Resident Evil Village
Returnal
British Game
Forza Horizon 5 (WINNER)
Alba: A Wildlife Adventure
Death's Door
Fights In Tight Spaces
Overboard!
Sable
Animation
Ratchet & Clank: Rift Apart (WINNER)
Call of Duty: Vanguard
It Takes Two
Kena: Bridge of Spirits
Life is Strange: True Colors
Psychonauts 2
Audio Achievement
Returnal (WINNER)
The Artful Escape
Call of Duty: Vanguard
Deathloop
Halo Infinite
Marvel's Guardians of the Galaxy
Debut Game
Toem (WINNER)
The Artful Escape
Eastward
The Forgotten City
Genesis Noir
Maquette
Evolving Game
No Man's Sky (WINNER)
Among Us
Animal Crossing: New Horizons
Apex Legends
Disco Elysium – The Final Cut
Fortnite
Family
Chicory: A Colorful Tale (WINNER)
Alba: A Wildlife Adventure
Forza Horizon 5
Mario Party Superstars
Ratchet & Clank: Rift Apart
Unpacking
Narrative
Unpacking (WINNER)
It Takes Two
Life is Strange: True Colors
Marvel's Guardians of the Galaxy
Psychonauts 2
Returnal
EE Game of the Year (public vote)
Unpacking (WINNER)
Deathloop
Chicory: A Colorful Tale
The Forgotten City
It Takes Two
Metroid Dread