In October 2021, the Queensland government announced an expansion to its Post-Production, Digital and Visual Effects (PDV) Offset, which would grow to include digital game makers doing post-production and post-visual effects in the state. Now, that incentive has come into effect, with the hope it will inspire the growth of local, interstate, and international game studios.
Queensland premier Annastacia Palaszczuk said the 15 per cent rebate for games projects will drive more game developers to Queensland, with the ultimate goal of creative new jobs and contributing to economy growth.
'By adding this new games' incentive, local and international studios will be further motivated to outsource the creation of valuable game titles to Queensland, while our own locally based developers will be supported to create original games content right here,' Palaszczuk said in a press release.
As part of these changes, the government also lowered the threshold for access to the PDV program, reducing the cost barrier of production from $500,000 to $250,000. This lowered threshold allows smaller developers to gain the benefits of the offsets, as well as larger companies.
'By offering the country's highest tax rebate we hope to secure even more investment and partnerships from game publishers and platforms, to create even more jobs for Queensland games professionals and draw new talent into the state,' Kylie Munnich, Screen Queensland CEO said.
'This new incentive is yet another way Screen Queensland is investing in this rapidly growing industry, opening even more local job opportunities now and into the future.'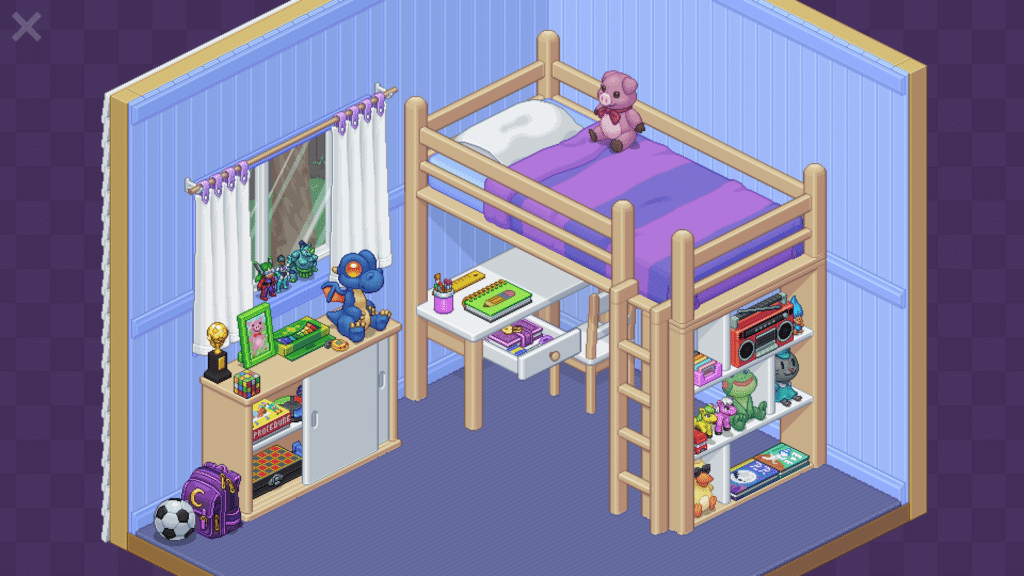 Australia has a thriving games industry, one that's on the cusp of breaking out into the global mainstream. Now is the time to support local developers, and it's great to see state governments finally recognising how far the industry has come.
The launch of Queensland's rebate comes after NSW announced a 10% offset with a $500,000 threshold in September 2021, and South Australia announced a 10% offset with a $250,000 threshold in mid-2020.
Read: 30% Federal tax offset for Australian video game development announced
'Screen Queensland supported Brisbane-based games studio Witch Beam to create Unpacking, which [in October] won Game of the Year and an award for Excellence in Accessibility, plus it was wonderful to see Gameloft Brisbane, with whom we have collaborated to offer mentorships and placements, win the award for Excellence in Mobile Games for The Oregon Trail,' Munnich said.
'The widening of the PDV incentive will be welcome news to our local games sector.'
Games advocacy body IGEA welcomed the decision in a statement outlining the future benefits for the incentives.
'Queensland has a history of developing world-renowned video games and is home to some amazing and well-known game development studios such as Gameloft, Witch Beam, Halfbrick, 5 Lives Studios, Disparity Games and Toast VR,' Ron Curry, CEO of IGEA said in a press release.
'This new game incentive, coupled with the Federal Digital Games Tax Offset to be introduced in July 2022, will ensure that Queensland will see a surge in employment and economic return for those companies creating games and game related technologies. Further to that, we expect to see increased investment from international game studios looking to establish a base in Australia.'
While the work isn't quite 'done', this is a great step towards buoying the industry and helping it grow sustainably into the future.
'This generous level of government support will be a huge boost for the sector creating more employment, investment and export revenue for Queensland, ensuring game developers can deliver high-quality products to an ever-growing global games audience,' Curry said.
The incentive has already encouraged developers like Melbourne's PlaySide Studios (The Lego Batman Movie App, The Walking Dead: Saints and Sinners) to establish plans for a new studio in the Gold Coast, set to open later this year.
'With Queensland's expanded Post-Production, Digital and Visual Effects (PDV) Incentives, it makes perfect sense for our first expansion to be in the state of Queensland, where we can benefit from the availability of local talent as we continue working with some of the world's leading brands in gaming history and further demonstrate our world-class development capabilities,' Gerry Sakkas, PlaySide CEO said of the move.
In future, Screen Queensland is set to announce more details about the PDV Games Incentive program, its revitalised 'SQhub' residency program, and expanded seed funding for start-ups working in the digital games space.
Eligible game developers are now able to apply for the Digital Games Incentive, via the Screen Queensland website.
This article has been updated since its original publication in October 2021.