There's nothing better than sitting down with a friend to play a competitive, co-op or split screen game in person. While online gaming is always a viable option, being in the same room, on the same couch, playing games together will always be a euphoric experience – which is why games that allow co-op and split screen modes are so important. When the Nintendo Switch was first launched, multiplayer gaming was a focus of its gaming experience – as a result, there's plenty of excellent two player and co-op games available for the platform.
If you're looking for a fun time with your mates, you can't go wrong with any of these excellent co-op and two player games for Nintendo Switch. While some are competitive and some are co-operative, you're guaranteed a good time with these titles.
Read: How to play co-op games with your partner (without arguing)
Note: Where possible, we've tried to stick with local co-op games that allow the use of only one console with multiple Joy-Cons or other controllers.
---
Heave Ho
Heave Ho is a deceptively complex game – one that requires players to puzzle through challenges at a measured and thoughtful pace. In this game, you play as a multi-limbed blob with very little control over its body. Each joint in your blob's arm is controlled by a different button input – and to make progress, you need to put all these limbs to work, at exactly the right time.
The ultimate goal of the game is to cross specific obstacle courses – which often include large, gaping chasms that spell certain death. Players working together can grip onto each other to cross chasms but as mentioned, you really need to co-operate to make this flow happen. That said, it's a real joy when this game finally clicks, and you understand what you need to do to advance. At times, it's frustratingly challenging, but the way it ramps up is absolutely phenomenal.
If you're looking to co-op game on Nintendo Switch that'll really get you thinking, try Heave Ho.
---
Mario Kart 8 Deluxe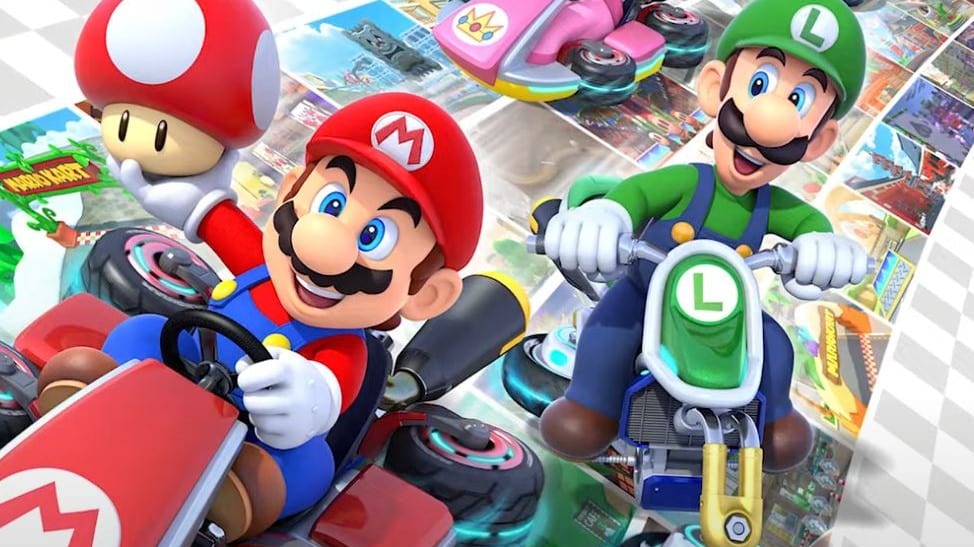 Mario Kart 8 Deluxe is one of the oldest Nintendo Switch games around – and yet, it continues to top sales charts for very good reason: it's just that good. This iteration of Mario Kart includes a number of fan-favourite tracks from across the beloved series, including a number of new tracks that originally debuted on the Wii U. With fresh tracks now being added thanks to the game's Booster Course Pass, there's plenty of reasons to jump in – whether you're a Mario Kart veteran or a newbie.
It really is hard to beat this game's local co-op, which allows split screen gameplay for up to four players in local mode, and two in online mode. From the smoothness of the game's kart racing to its excellent selection of characters and tracks, everything about Mario Kart 8 Deluxe is simply perfect. No matter which way you play – competitively, or casually – you'll have a blast zooming around tracks together and attempting to be the very best racer. This game has enjoyed major longevity, and deserves every success that comes its way.
---
Snipperclips Plus: Cut it out, together!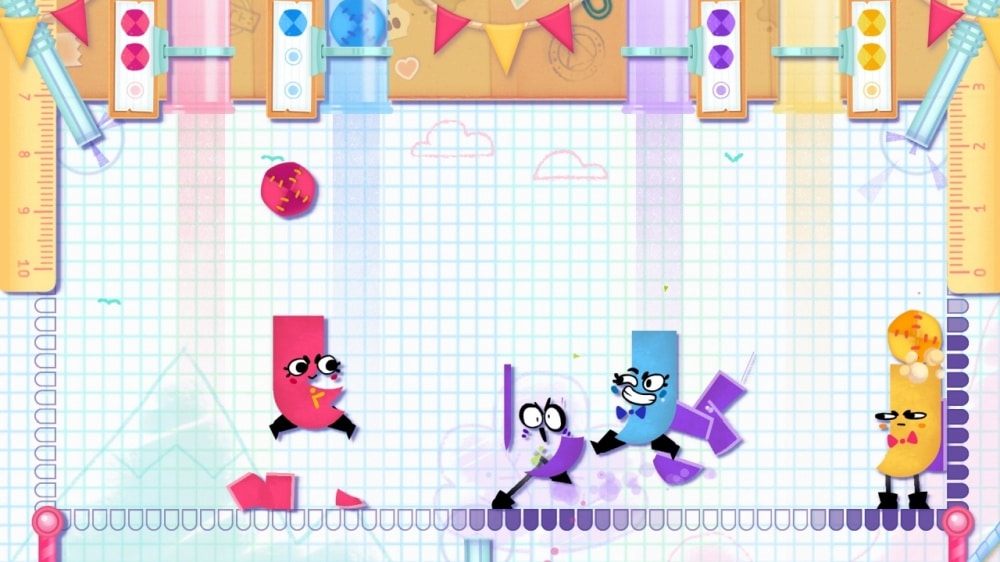 Snipperclips Plus: Cut it out, together! is a cutesy puzzle game based around cutting out paper shapes to solve simple puzzles. If you need a point to pop a balloon, you can simply cut out out and see what happens. If you need to run through an obstacle course, you can rotate your body or chop it up to slip through cracks or jump across crevices. To grab an object, simply cut your character into a catching receptacle. It'll take some experimentation, but couch co-op should get you through.
Up to four players can work together to solve puzzles in this adventure, but two is perfectly fine – and can be better for working through trickier puzzles.
The best part of Snipperclips is the ridiculousness of the puzzling – and even if you don't actually make any progress, it's still an extremely fun game to watch or play. This co-op title is an opportunity to flex your creative muscles, and get those positive endorphins flowing.
---
Super Mario 3D World + Bowser's Fury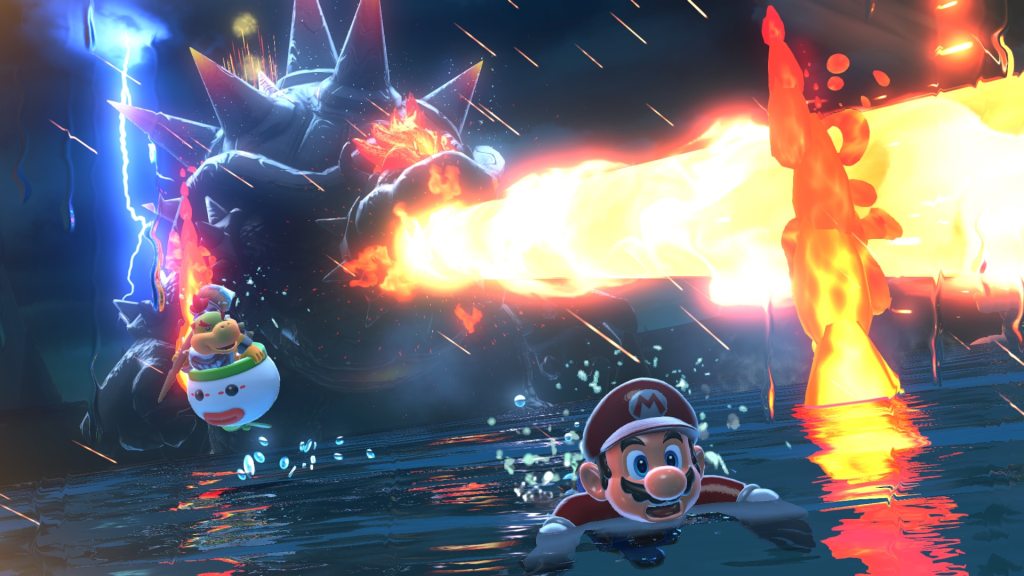 Super Mario 3D World + Bowser's Fury is technically two games – Super Mario 3D World and spin-off adventure game, Bowser's Fury. Both are great co-op experiences, but Bowser's Fury is the one with the juiciest potential. Here, one player takes on the role of Mario, who exists in a cloistered 3D world plagued by a rampaging Bowser. Every so often, Bowser's power will grow out of control, and he'll leap forward to take part in a frantic battle.
While there is technically a 'primary' player in Bowser's Fury, a second player is able to hop into the game as Bowser Jr., who accompanies Mario in a flying cart, and can help him solve puzzles by exploring and prodding secret locations on the map. This co-op experience will be relatively low-key for the Bowser Jr. player, but it's a solid little co-op romp all the same, especially if your second player isn't as adept on the controller.
Once you're done with Bowser's Fury, you can also hop into local co-op to play through the entirety of Super Mario 3D World together, where up to 4 players can run around and platform together on equal terms.
---
Overcooked & Moving Out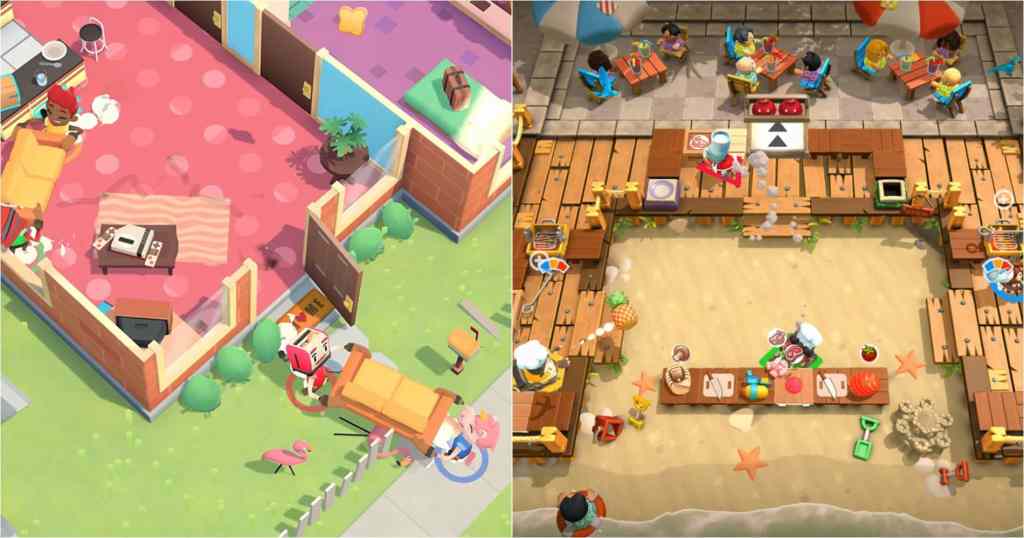 Overcooked and Moving Out are two of the best co-op games you'll find on Nintendo Switch – with both sharing a sense of absolute chaos. In Overcooked, you embody a chef working in a high-speed kitchen, with the goal of preparing meals by working with your teammates and attempting not to spoil dishes. It's absolutely chaotic, but paring down your Overcooked team to just two players will help you achieve victory – as long as you figure out how to work together.
Moving Out has a similar vibe. In this Aussie-made game, you're tasked with moving the furniture of particular clients – the only catch being that you can't damage it, and you must work together with an ungainly partner. The wacky physics of this game makes your task exponentially more difficult, but that's where the fun lies.
Sit back and embrace the chaos with these dual experiences.
---
Mario Party Superstars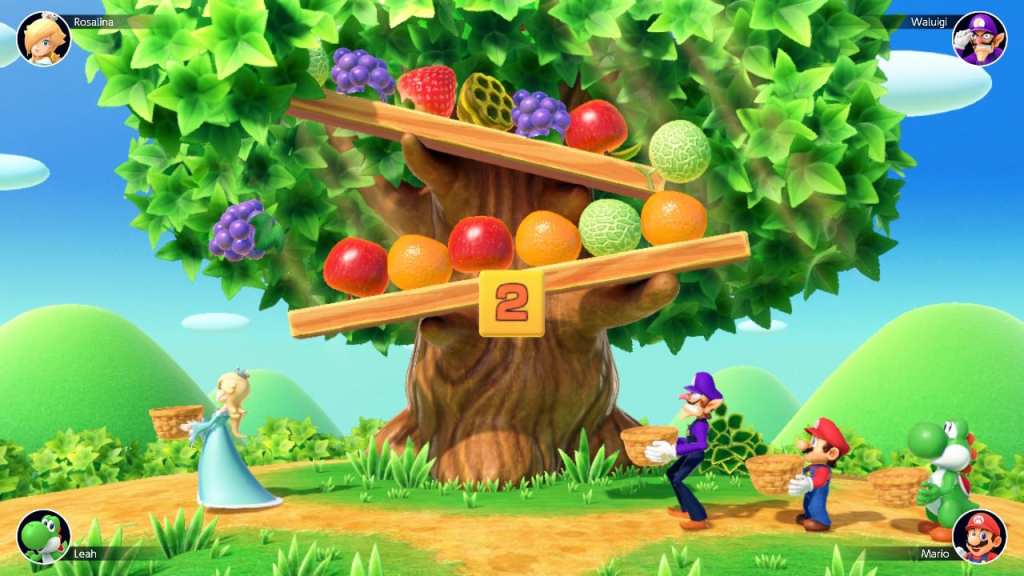 Mario Party Superstars is an excellent and nostalgic entry in the classic Mario Party franchise that contains a number of remastered boards from the Nintendo 64 version of the game, as well as fan-favourite mini-games. While the game will be familiar to players who've jumped into any of the past Mario Party games, it's also a perfect mix for newcomers – and one of the best Mario Party games on modern consoles.
Read: Mario Party Superstars Review – Back to basics
As with other games in the franchise, you can play Mario Party Superstars with up to four other players in local co-op, as long as everyone has access to a controller. On your turn, it's all about moving around a board game-style course, and attempting to survive each mini-game using a range of tactics. While the game is designed for party-style gameplay, it's just as fun with two players – and it can be just as chaotic, particularly when those late-game stars appear.
---
Part Time UFO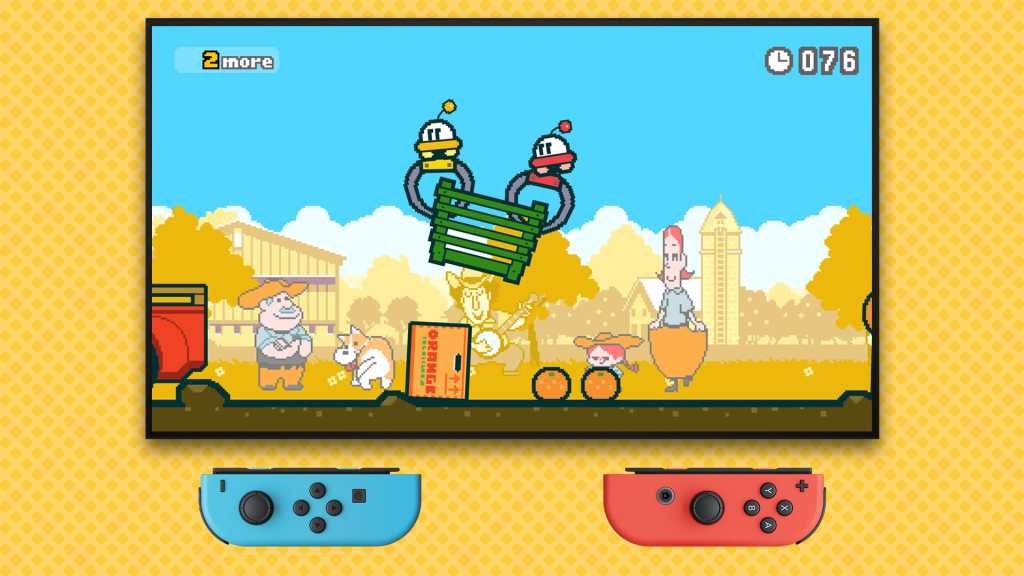 Part Time UFO is an absolute gem of a game that can be played solo or in local co-op. The directive here is pretty simple: you and a friend play as tiny robots who must carry goods from one place in a scene to another. In one instance, you must assemble crates with pumpkins and oranges. In another, you might be stacking cheerleaders into a tall, steady pile.
This is one co-op game that depends on working together. If you don't plan your movements correctly, you'll end up being defeated by the game's ticking clock. You can also end up throwing items in the wrong direction, or damaging goods you may need later. But once you hit the sweet spot of this game and understand exactly how the flow of movement works, you'll find Part Time UFO is a deeply rewarding experience. There's plenty of missions (and secret challenges) to tackle together in this game, so it'll keep you busy for a good, long time.
---
Marvel Ultimate Alliance 3: The Black Order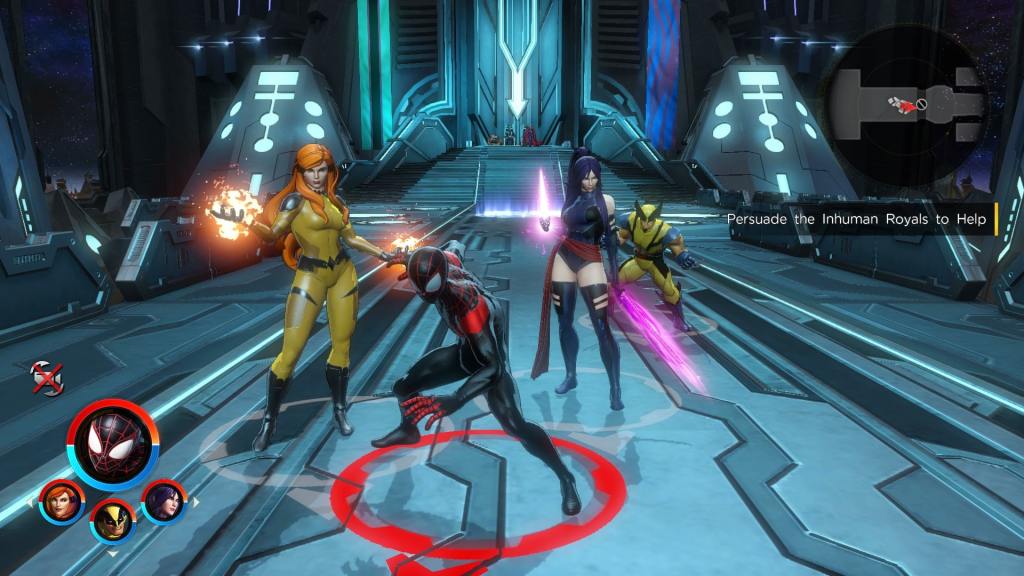 Marvel Ultimate Alliance 3: The Black Order is a breezy action-adventure set in the Marvel Comics universe, and stars a range of fan-favourite characters in battles against Thanos and his lackeys. In flashy squads, players can take down enemies together – including in local co-op of up to four players.
Each player is able to embody one particular Marvel character, and customise them as much as they'd like. Once your crew is assembled, you can take on any of the game's missions with your pals by your side. While many games on this list focus on fun, party-style gameplay, The Black Order is a rare co-op title that actually has a dense story, making it perfect for a multi-session marathon. Hop into the game, play a few missions together, then reconvene to keep the story going.
---
Stardew Valley
It's fairly complex to get Stardew Valley going in local co-op mode on Nintendo Switch, but the painful process is worth it for the joy of sitting back, relaxing, and farming with your friends. Only two players are able to play together on the Nintendo Switch version of the game, making the experience a little bit more intimate – but that's no obstacle to experiencing everything the game has to offer. The nature of local co-op means you will need to stay together while you play, but teaming up for gardening, monster hunting or fishing romps is still a great way to spend time.
Read: The strangest unsolved mysteries and lore in Stardew Valley
By playing with others, you're able to establish a joint farm, and spend time completing tasks at your own balanced pace. Stardew Valley is one of the most relaxing, cosy games around, and it's made even more enjoyable with co-op gameplay.
---
Unravel Two
Unravel Two is a cutesy adventure game where up to two players can work together in local co-op to conquer an obstacle course filled with raging rivers, gorgeous canopies, flowers and hills. Beyond being downright adorable, the game is also one of the best co-op experiences on Nintendo Switch, with smooth controls, excellent platforming, and a real sense of fun and adventure.
Yarny, the main character of the series, made a splash when Unravel debuted in 2015 – and in this sequel to the original game, you play as two Yarnys, both as endearing as the other. As with other games on this list, you can play the game solo – but its design encourages working with a friend, and it's certainly a much more rewarding experience with someone by your side.
---
Death Squared
Death Squared is an Aussie-made puzzle game that requires players to guide robots through deadly courses, with the ultimate goal being to land on the correctly coloured platform and avoid every hazard along the way. It's a perfect game to play solo, but even better when you bring a friend. With both players working together to solve each deadly obstacle course, gameplay opens up a lot – as does the challenge level.
The good news is Death Squared is a game where it's okay to die. Experimentation, co-operation, and puzzle solving are key to unlocking the game's many mysteries, and it's always a blast (both literally and figuratively) to jump into this game's many courses via local co-op.
---
If you're looking to get a larger party started, you can also check out the best party games (or best party board games) for more inspiration. There are plenty of great two player and co-op titles out there for all consoles, but with the Nintendo Switch's hybrid capabilities and two built-in controllers, it's the perfect multiplayer console.