It's been a tough two years filled with challenges for people who love to play games together. With lockdowns forcing people apart and few ways to really engage with people outside of Zoom calls, multiplayer, in-person gaming recently took a sad backseat. But with lockdowns over and coronavirus restrictions now eased, it's time for a new golden age of multiplayer video game parties.
From the wildness of Just Dance to the madness of the Jackbox Party Pack collections, these are the best party video games you'll want to whip out to get the good times rolling.
Mario Kart 8 Deluxe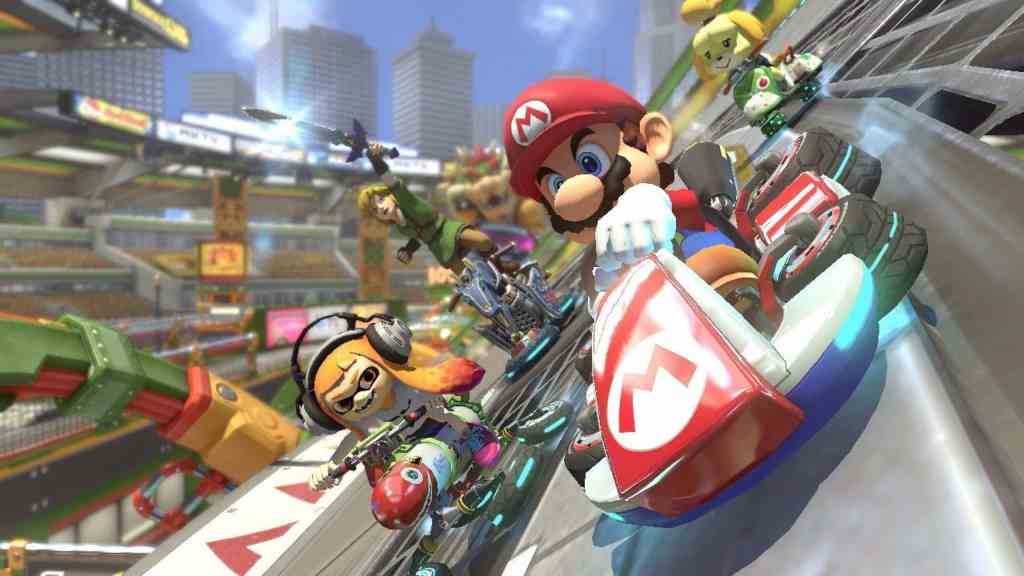 Mario Kart is the classic choice to get a video game party started because it's a near-universal love. Even if your friends haven't played Mario Kart 8 Deluxe on Switch, it's likely they'll have played at least one entry from the beloved franchise — and if not, it's a very easy game to learn.
Mario Kart 8 Deluxe is the best selling game on Nintendo Switch for a reason, after all.
It's fun, it's simple, there's plenty of variety here, and it never gets old. All you need to do to win is be the fastest and most agile around the track. While it can cause some minor in-fighting if tricky items like blue shells are deployed, it's still a game you can have a conversation around, and dip into when you're keen for some competition.
Just Dance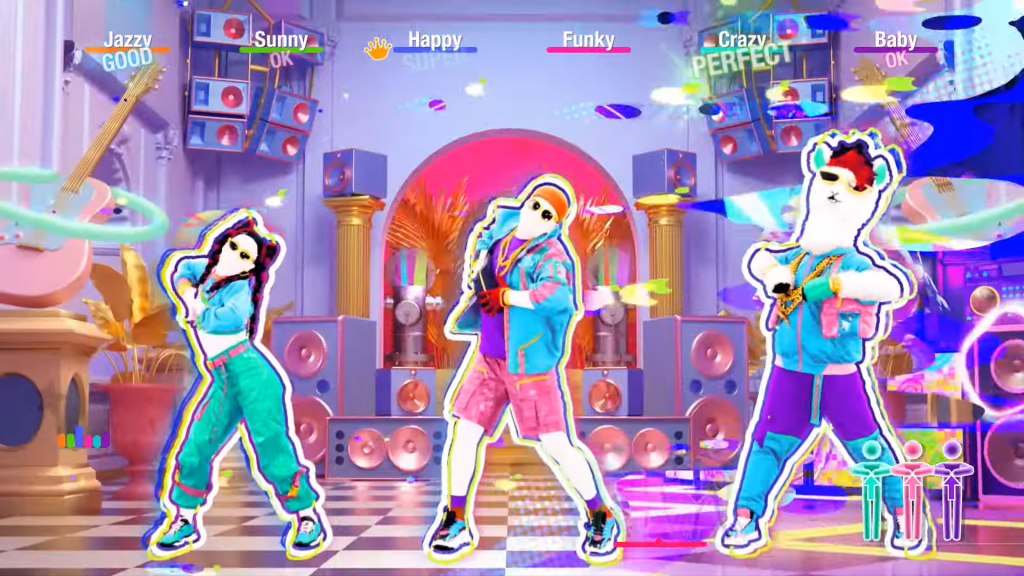 If you like your parties to be a bit more energetic, Just Dance is great fun to whip out at a party — and it can be hilarious if you've got the right group of friends. While the aim of the game is to replicate the action on screen and perform a cohesive dance to music, it's even better (and more fun to watch) when nobody knows what they're actually doing.
Read: Just Dance is the perfect exercise companion for your mind and body
While Just Dance isn't the best party game for everyone — shy or reserved players may not want to embarrass themselves — the right crowd will have an absolute blast. Just Dance is all about letting loose, getting active, and throwing caution to the wind. You don't have to be good, and you don't have to try hard. Either way, you'll have a lot of fun with any game in this franchise.
Heave Ho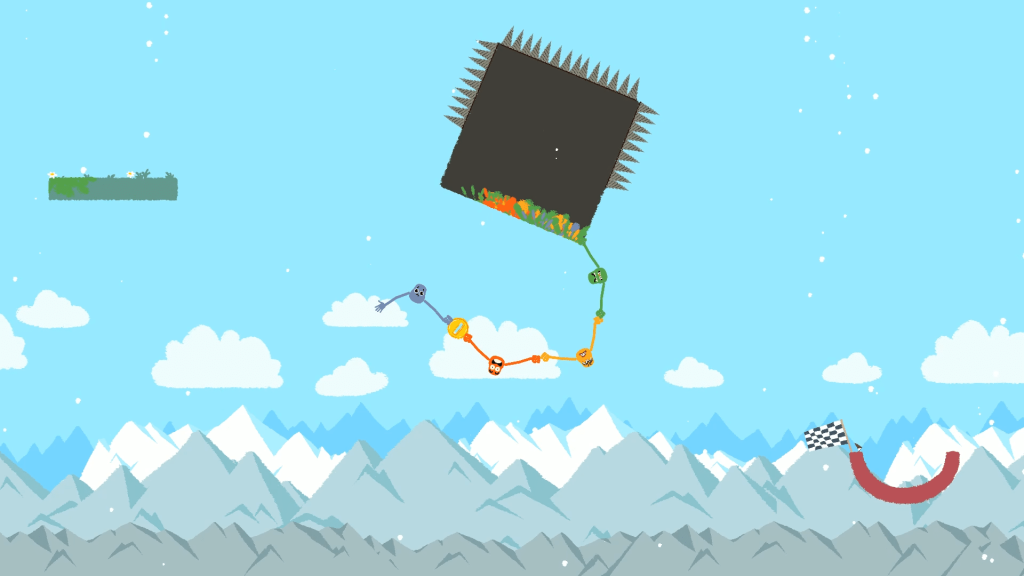 Heave Ho is a wacky physics game where up to four players embody weird creatures with wild, flailing limbs. Each creature's arms are controlled separately, with players have to carefully manoeuvre them forward and past a variety of obstacles that include slalom tracks, icy caverns and deep ditches.
There are two ways to go about playing the game: carefully, with measured consideration for where your creatures will land — and wildly, leaping into abysses with not a care in the world. In a party setting, chaos mode is perfect, and should lead to some major shenanigans, a fair bit of shouting, and a whopping good time.
Teamwork makes the dream work in this title, but it's also perfectly acceptable to throw your friends into the deep, dark caverns to get ahead. Heave Ho is anyone's game.
Jackbox Party Packs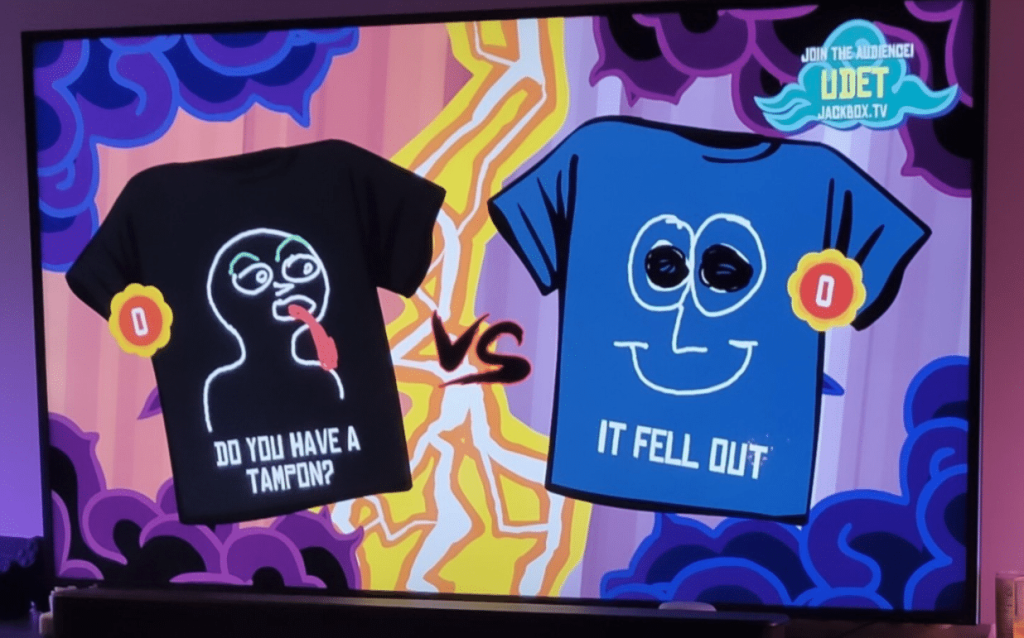 The Jackbox Party Pack franchise is the peak of party game entertainment, and you're basically guaranteed a great time no matter which pack you pick. On top of the eight main Jackbox Party Pack collections, there's also several spin-offs and sequels you can pick up separately, including Drawful, Quiplash and Fibbage XL.
Each mini-game in these collections allows players to show off their creativity, humour and knowledge in weird and wonderful ways. Some games require you to draw t-shirts or funny slogans, some let you answer questions about movies, and others send you on a deep quest through a haunted mansion.
Any player can connect via their phones as long as there's a central screen running a game, so everyone at the party can get involved with the franchise's high-speed, gut-busting antics. To get started, Jackbox Party Pack 3 comes highly recommended.
Mario Party Superstars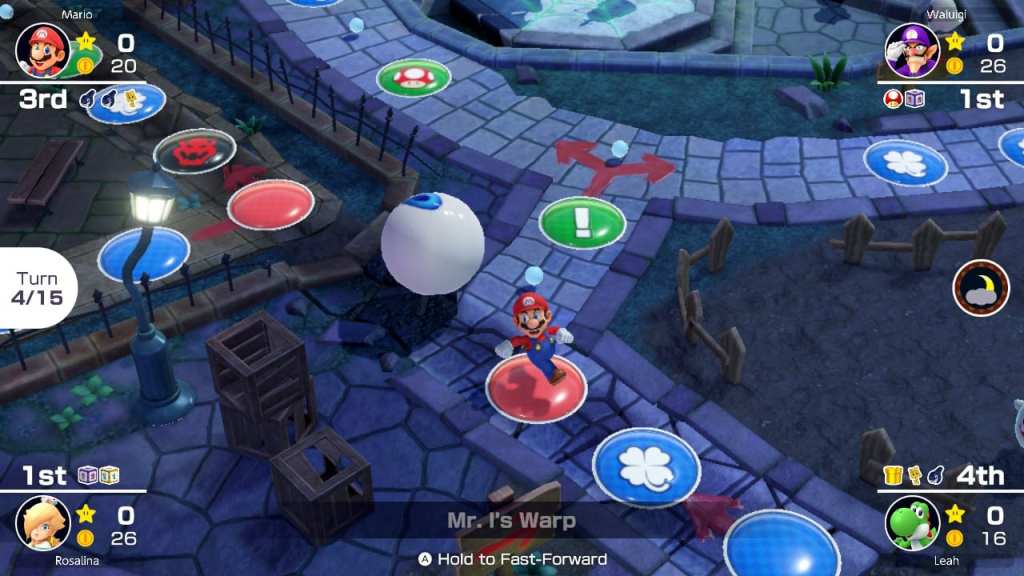 Mario Party Superstars represents the very best of the party game franchise on Nintendo Switch. This fresh collection brings together the best mini-games from classic Mario Party games with remastered boards, fun gameplay, and plenty of ways to win or lose.
For anyone who enjoys board games (or just being very competitive with friends), Mario Party Superstars is an excellent hybrid experience, bringing what you love about board games into the video game realm.
Read: Mario Party Superstars Review – Back to basics
Recent titles like Super Mario Party work just as well as party hits, but if you're looking for a well-balanced experience with plenty of variety and a great selection of mini-games, Superstars is a real gem.
PS2 Classics: SingStar, Guitar Hero and Buzz!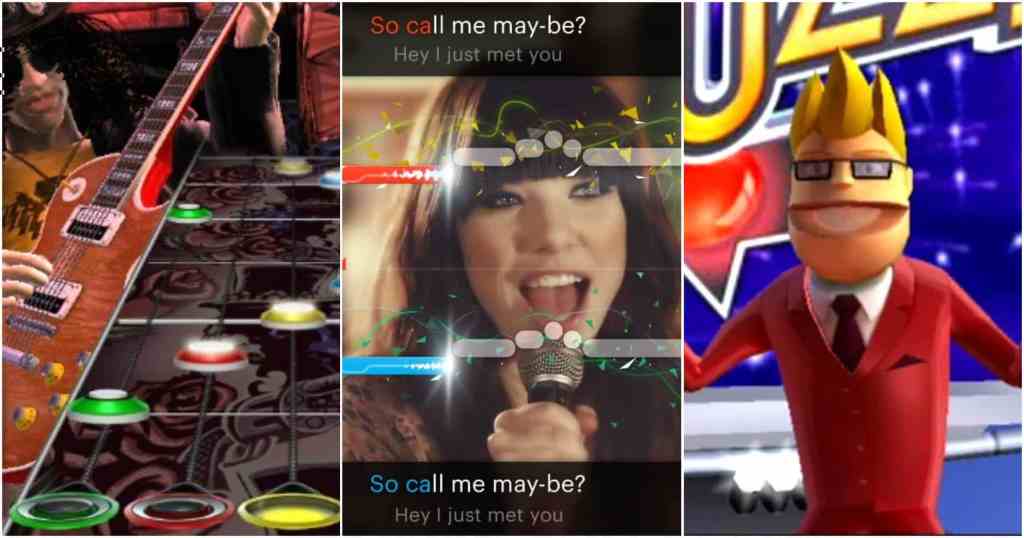 Bringing out a PlayStation 2 at a party is a surefire way to kick off a night of nostalgia and excitement. The console really is great for party games, and existed in a time when video game 'accessories' were hot property. While you will need these to compete — Buzz! remotes, Guitar Hero guitars and SingStar microphones are all needed to play — they arguably make the experience much more fun, and help bring back memories of a simpler time in gaming.
The Buzz! franchise is a particularly fun time because the classic trivia games contain a lot of outdated, early 2000s references that'll have players scratching their heads for clues. It's wild how quickly pop culture ages, and Buzz! is a good example of that.
And hey, if you've got a dusty old Guitar Hero guitar sitting in the back of a cupboard somewhere, a party is the perfect excuse to bring it out.
Moving Out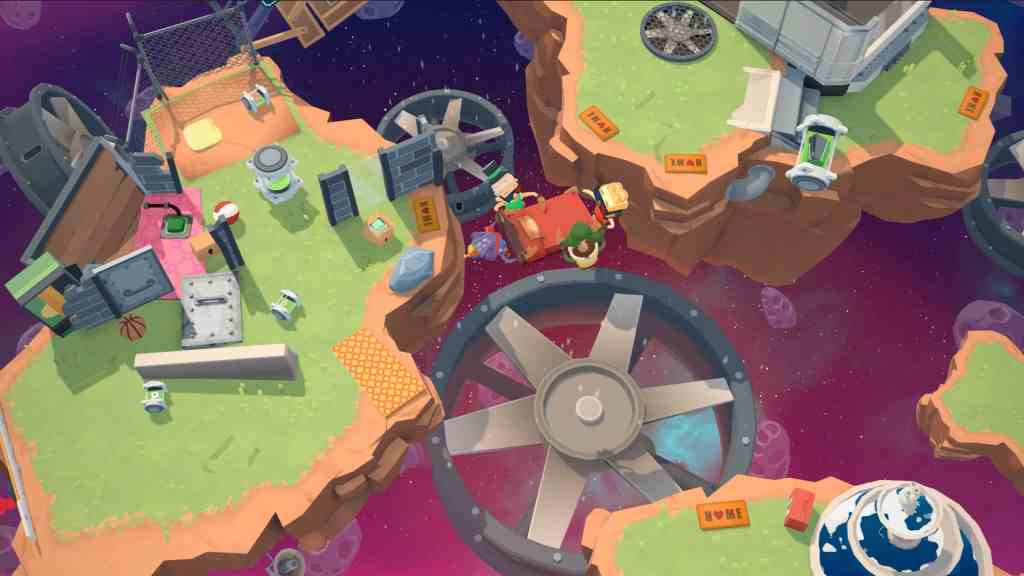 The Aussie-made moving simulator Moving Out is another great multiplayer hit to bring out at parties — in fact, it's basically designed for that. Up to four players can get involved in this game, which sees a team of movers attempting to transport furniture from one location to another.
As you can expect from the above screenshot, while the game starts out fairly innocuously, it isn't long before players are moving whole galaxies in the attempt to keep furniture safe and undamaged. The only catch is everyone really needs to work together in this title, and if one player hasn't 'got the memo' you'll need to prepare for a long night of rampant destruction as beds go through windows and vases get shattered to bits.
It's all fair game in Moving Out.
Gang Beasts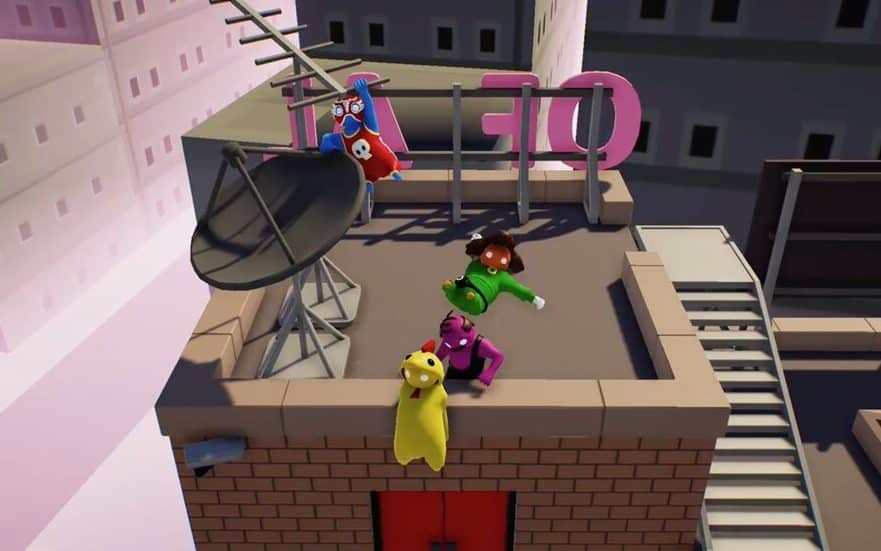 Gang Beasts is a cutesy multiplayer party game where players embody wobbly little beans wearing funny outfits and performing rude moves. Part beat-em-up, part-wacky physics game, Gang Beasts is all about attempting to grab other players using your wobbly arms, and throwing them off roofs, platforms, and arenas.
You can brawl on rooftops and on elevators, and even in wrestling rings — no matter where you are, you'll need to fight for survival as your rival players push you, prod you, and force your jellybean self to fight for survival in tough challenges and wacky physics mini-games.
It looks and feels ridiculous, and that's what makes Gang Beasts so much fun.
Monster Prom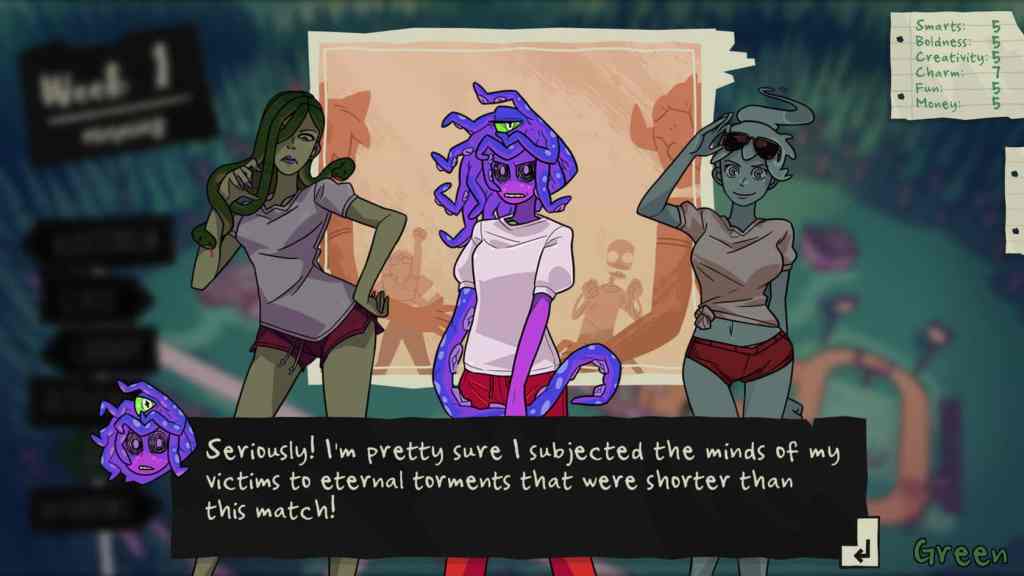 Monster Prom, the game where you romance monsters, isn't a traditional party game, but it does contain a multiplayer mode perfect for playing with friends. Up to three players can romance monsters together via the game's multiplayer features, which allows for competitions and unique events to take place.
If two people have their eyes on the same monster in this visual novel-style adventure, they can both attempt to romance them, and see who comes out on top.
Therea are interactive segments between player turns, plenty of humour along the way, and a final conclusion which should prove who amongst your party is the sauciest romantic of them all.
Overcooked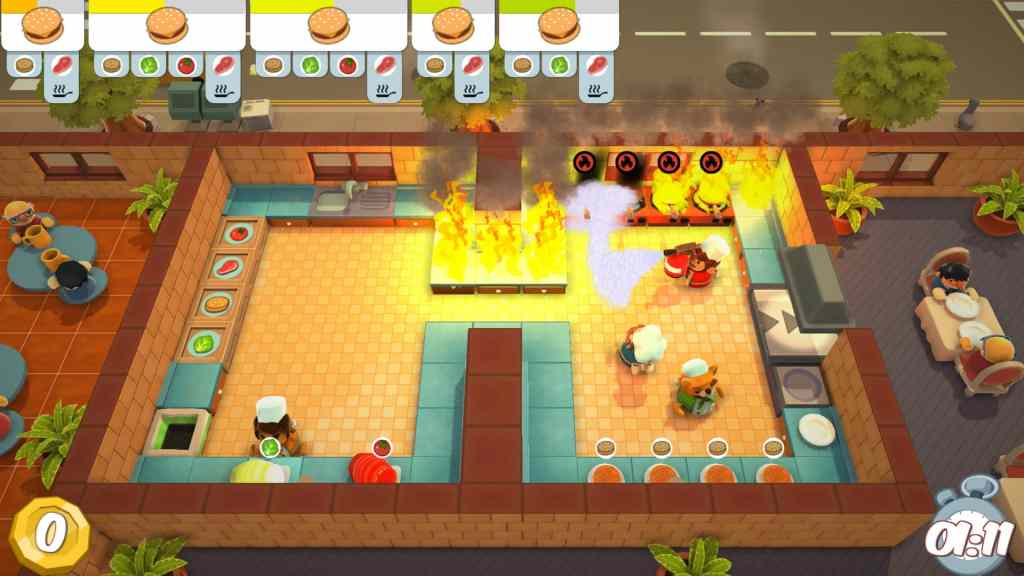 Overcooked is a dangerous game to bring out at parties, but while it can cause a lot of chaos, it can also be a whole bunch of fun. For the easily stressed, it's an absolute nightmare filled with desperate vegetable chopping, dishes on fire, late plates, and anxiety — but once you let go and accept that your time cooking in the game will be an absolute disaster, you'll find a real gem of a party game.
The basic premise of the game seems simple: coordinate with each other to prepare dishes for a round of patrons. But then you add in extreme cooking fires, kitchens that literally move and twist around you, saboteurs in the form of unruly players, and a lack of communication, and you've got a recipe for a chaotic time.
It's very wild, very fun, and perfect if your group is down for a challenge.
---
If you're looking to get your party started, these are just a few games that'll kick off the good times and keep them rolling throughout your night. Not every game will work for you and your friends, but there are plenty of options if you're looking for just the right party game hit.