2021 was a banner year for Australian game development, with the introduction of a federal tax offset, games' inclusion in the Australia Council for the Arts' digital strategy, and more entry-level roles offered across bigger companies like Gameloft and Mighty Kingdom. But there's a glaring policy oversight: this country still has an egregious lack of support for Indigenous people in STEM, including game development.
Even community-led spaces in games have historically been overwhelmingly white – but through the incredible work and advocacy of Indigenous game and tech professionals, that's changing. 2021 was an incredible year for Indigenous excellence in the games space, from hilarious Blak streamers to groundbreaking pieces of design.
Here are some highlights:
The first Aboriginal-led mobile game is announced
This year saw the announcement of the first-ever Aboriginal-led mobile game. Currently in development by Guck, the project, currently codenamed Future Folklore, successfully applied for funding through Film Victoria this year.
Under the guidance of Wiradjuri project director Hailey Percy, the game's design is led by Yarrer Gunditj game designer Phoebe Watson, who also works as a designer on Dragonbear Studio's Innchanted, alongside Gubrun, Kokatha and Mirning Associate Game Designer Robert K Champion.
As well as being directed by Indigenous leadership, the game employs several Indigenous artists and developers in early-career roles, including Yolngu & Balanggarra artist Molly Hunt, and Noongar junior developer Eli McDonald.
Indigenous tech against state violence
Creative technology isn't all just fun and games. As well as being a method of sharing culture and creativity, educating and providing career paths, technology interventions can also save lives, and protect against state violence. 
Indigenous cybernetics student Matt Heff has begun to develop a voice-activated app that would allow Indigenous people to contact their family when they come into contact with police. The app, called the Voice Activated Family Notification System, is currently in the prototyping stage. Heff explains that once activated, the app is designed to 'send your nominated contact person your GPS location, time of day and any medical details you've entered.'
Dragonbear Studio's Innchanted finds a publisher
Dragonbear Studio's Innchanted has set the bar for respectful consultation and collaboration with Indigenous communities, lead by game designer Phoebe Watson. In 2021, the team signed with French publisher Asmodee Digital, an imprint of the Asmodee Group which focusses on the distribution of digital boardgames.
Last year, the team also hired Gunditjimara/Kirrae artist Patricia McKean, and Aboriginal, Timorese and Portuguese artist Letoya Muraru, who developed 2D and 3D assets for the game. After a year with Dragonbear Studio, Muraru joined Melbourne studio League of Geeks as a junior 3D artist in November 2021.
Indigenous-made microgames commissioned by Freeplay and Victoria Together
Freeplay Independent Games Festival partnered with Victoria Together to commission a series of six microgames, which are free to play online. Included in this lineup is Watson's first published game, a cafe simulator visual novel called Everyday. The series also features a new game from award-winning Maori game designer and Represent Me charity co-director, Dr Dakoda Barker. Barker's meditative microgame, 'all we can do is try,' is a poignant reminder of the importance of community and solidarity, after an isolating year.
Indiginerd is officially launched
This year saw the much-anticipated official launch of Indiginerd, a platform developed by Yorta Yorta/Ngarrindjeri event organiser, cosplayer, and game developer Cienan Muir. Indiginerd celebrates Indigenous creativity in tech, games, and pop culture. It's a project that Muir has championed for years, between running this country's first Indigicon in 2019 and working with Torquay-based developers Dropbear Bytes on their RPG Broken Roads as a narrative writer and cultural consultant.
Through Muir, the Dropbear Bytes team also worked with Aboriginal Elder and legendary actor Uncle Jack Charles, who narrated Broken Roads' official trailer.
David Parkin takes on Film Vic's Game Development Internship Program
This year, Film Victoria introduced a new Game Development Internship Program in partnership with game studios League of Geeks and Samurai Punk. Trawlwulwuy man and Luggarrah founder David Parkin was selected as the program's inaugural participant. Parkin founded Luggarrah as an initiative to bring game development skills and career opportunities to regional and remote communities.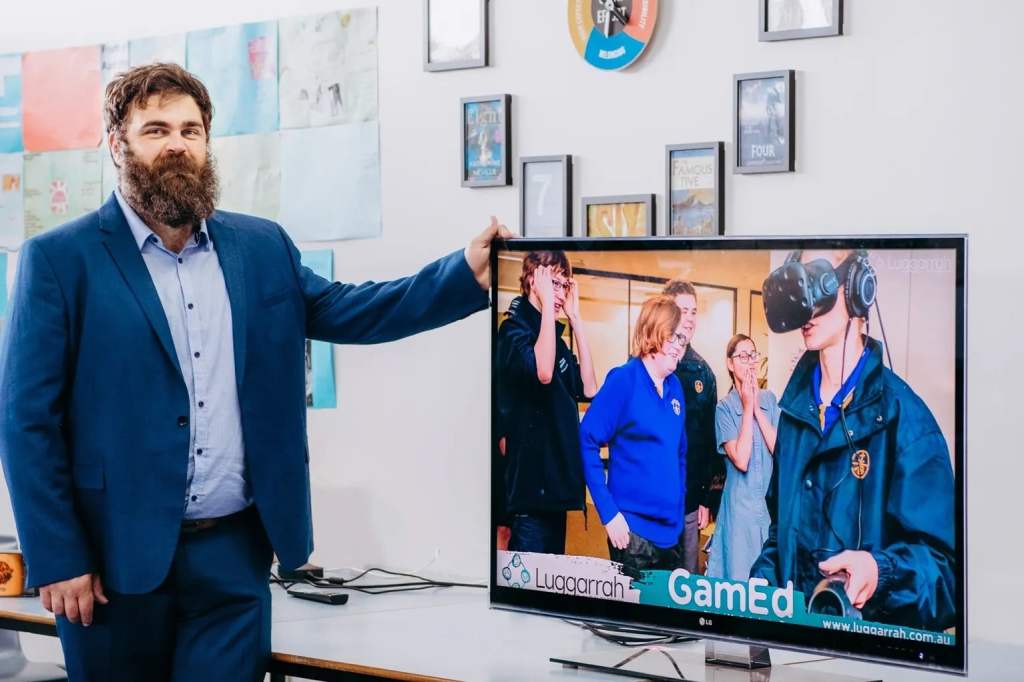 In the games industry, he saw unique remote-working opportunities for rurally-located young people, especially Indigenous young people who wanted to stay on Country, and worked to give them an introduction to the industry. Parkin brought a wealth of knowledge to the role, spending six months with Film Victoria followed by six months at each studio, honing his game production skills.
Umurangi Generation wins the Seumas McNally Grand Prize
At the 2021 IGF awards, the Māori-made photo-taking game Umurangi Generation was awarded the highest honour: The Seumas McNally Grand Prize.
Made by NSW-based Ngāi Te Rangi game developer Naphtali Faulkner, Umurangi Generation uses finely crafted environmental design and pacing to pose a shattering critique of colonialism and state violence that is impossible to look away from. For its skillful narrative design, the game's silent story also took out the prize for Best Narrative. The work was motivated by Faulkner's experiences of living in Lismore during the Black Summer fires of 2019-2020
Apart from the fact that it's a brilliant game in itself, Umurangi epitomises so much of what is remarkable about local game development: the small scale, personal and political underpinnings, and creative depth.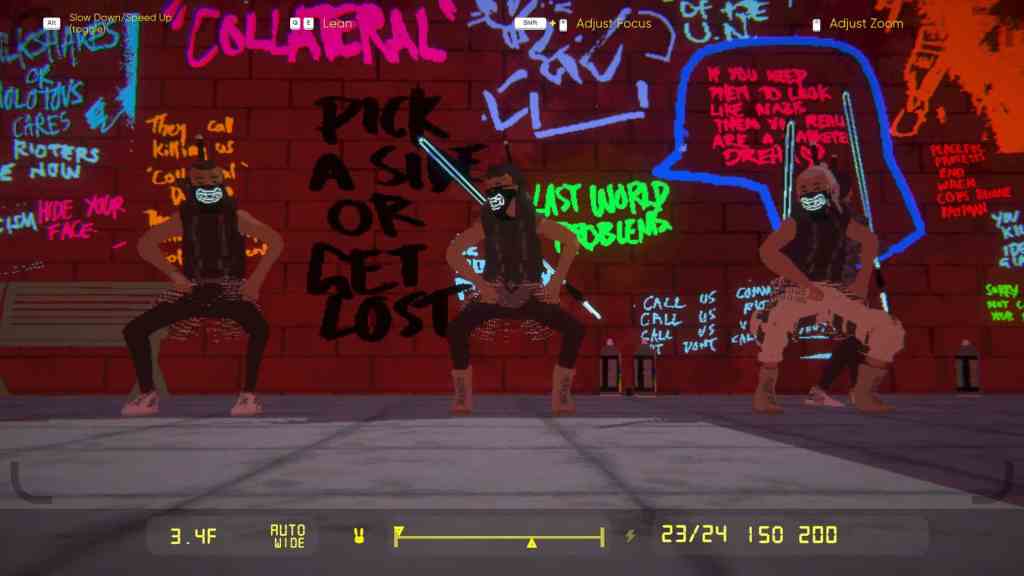 The Chicken Salt Baes continue their adventures
While this epic, all-Indigenous Dungeons and Dragons campaign technically started in November 2020, the crew really got the ball rolling in 2021. Streaming on Indigitek's Twitch channel, the campaign follows undead barbarian Maurn (Cienan Muir), an Aasimar by the name of Zaolar (Birrigubban Juru & South Sea Indigitek Community Engagement Manager Celeste Carnegie), light-fingered rogue, Shoelace (Gomeroi scientist Karlie Noon), and Dragonborn bro Antarn (Wiradjuri journalist Rae Johnston).
They ran a special one-off session during PAX Aus 2021, and continue to share stories on a regular basis.
In the capable (and occasionally devious) hands of Wiradjuri DM Ben Armstrong, the weekly game is a laugh a minute, and well worth a watch (or listen – I tend to treat it like a podcast). It's a light-hearted counterpart to the vital work that Indigitek does to champion Indigenous excellence and welfare in digital spaces, which also continued throughout 2021.
In May, Muir and Carnegie joined an Indigitek-hosted panel 'Creating Safe Spaces for Mob Online.'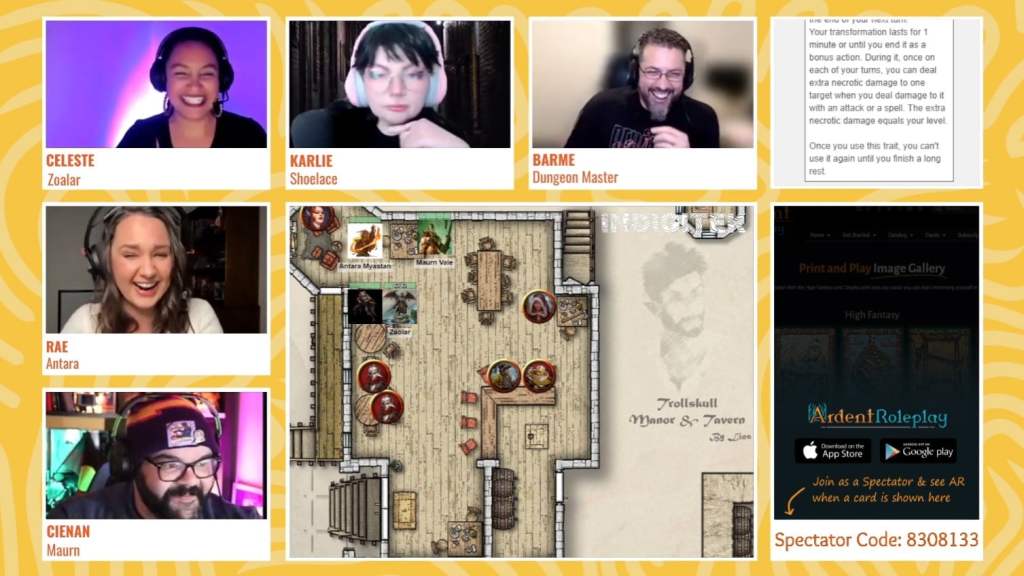 Rae Johnston, a steadfast champion of Indigenous excellence in science and technology, also started yet another incredible podcast in 2021. STEAM with Rae Johnston is an interview podcast with NITV which celebrates Indigenous people whose expertise in science, technology, art and maths brings together traditional and modern forms of knowledge.