'My nan called it the end of time. Dad called it a waste of good beer. Me? I called it another day in bloody paradise.' So begins legendary Wiradjuri and Bunurong actor Uncle Jack Charles' drawling narration of the latest Broken Roads trailer. It's safe to say this post-apocalyptic RPG from Torquay-based studio Dropbear Bytes is quickly becoming one of our most anticipated games of 2022.
Broken Roads is a classic single-player RPG set in Western Australia after the end of the world. The game has a Fallout-Meets-Mad-Max vibe, with an authentic Australian setting and a complex, ethical twist. In Broken Roads, it's not enough to just survive: Players must balance their needs with their moral compass, an emotive mechanic changes the gameplay and narrative depending on ethical decisions the player makes in their post-apocalyptic battle against the odds.
READ: Bringing Indigenous cultural expertise to videogame development
This latest trailer was released with the news that Broken Roads has signed with Team17. The UK publisher is best known for publishing Overcooked, the iconic Worms, as well as SMG Studio's Moving Out, which won the AGDA best game award in 2020. The deal was announced as part of Team17's Gamescom week.
The team consulted with over 35 publishers from around the world before signing with Team17 in September 2020. The studio had long been fans of Team17's output; Co-founder Jethro Naude and audio lead Tim Sutherland both reminisced about all-night Worms battles in childhood. 3D artist Bianca Roux found that playing Overcooked was a social lifeline during the isolation of the pandemic: 'I can only hope to have the same effect on other people by creating an awesome game with Team17,' she said.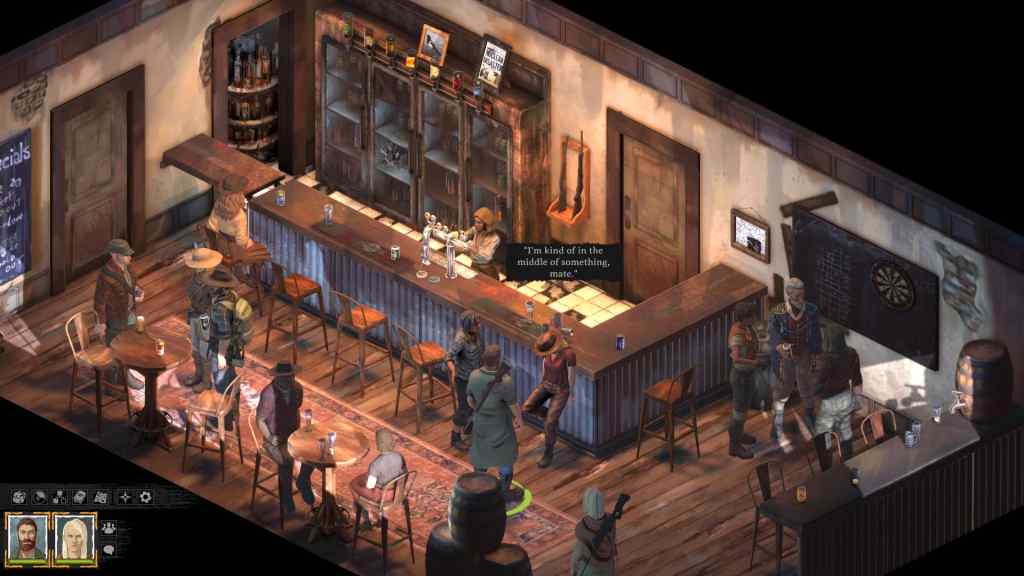 After a year of keeping the secret, Team17 announced Broken Roads at Gamescom, along with a brand new trailer narrated by legendary Indigenous Elder and legendary actor and musician, Uncle Jack Charles. His voiceover adds incredible depth to the trailer.
His warm, drawling narration acknowledges difficulty, desperation and violence in the game's post-apocalyptic world, while drawing us into a world that still has some hope: 'we're the farmers, the brewers, the protectors and the builders — the people who keep this great land connected one town at a time.'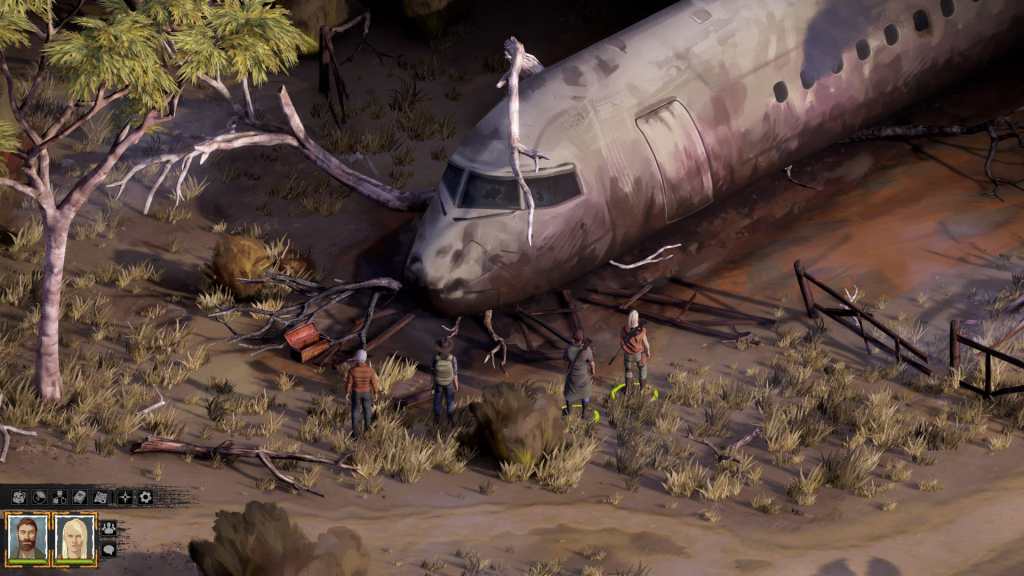 Working with Uncle Jack is the studio's latest step in ensuring that Broken Roads' depiction of Australia is complex, representative and inclusive. It was critical to the team that they avoided stereotypes, cliches, and whitewashing as they made their game. To this end, they have been working with narrative consultants, including Indiginerd founder Cienan Muir, a Yorta Yorta and Ngarrindjeri writer and events producer who originally suggested involving the iconic actor.
Earlier this year, Muir told Screenhub that his role on Broken Roads was 'providing that critical eye where Indigenous Countries and characters are concerned. It also gives me a chance to get creative and let my own stories have some influence.'
READ: Why do the elves in Dota have Australian accents?
Ritchie said the experience of working with Uncle Jack was 'such a pleasure.'
'He's a legend,' he continued, 'a warm and easy-going guy, and his voiceover added so much to this trailer.'
Broken Roads is scheduled to arrive on PC and console in 2022. Wishlist Broken Roads on Steam.