Tripwire Interactive
QA Lead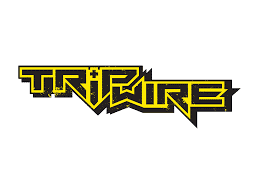 Tripwire Interactive is looking for talented, dedicated, and passionate individuals to join our team. We started out in 2005 as a independent video game developer and publisher, known for first-person shooters like Red Orchestra , the wildly popular Killing Floor series, and more recently, the action RPG Maneater . In 2022 Tripwire was acquired and became a part of the Embracer Group through its wholly owned subsidiary Saber Interactive. Over the years Tripwire has solidified its place as one of the games industry's leading independent developers and maintains the ability to work on our own timetables to craft games with a singular voice that reflects our own unique vision. We're located in Roswell, GA, a historic suburb of Atlanta, where living is affordable and proximity to the city provides for plenty of opportunities. We believe in a collaborative work environment where team members are encouraged to take risks and push the boundaries of our medium. If that sounds like something you could get into, we'd love to hear from you!
Without a doubt, our office is an awesome place to work, but at Tripwire we recognize that the true "office" exists both inside and outside of our state-of-the-art facility. With our brand new "Next-Gen" Remote Work policy, we are able to remain fully productive regardless of what the world throws at us by allowing all employees to choose whether they'd like to work in-office, at home, or a bit of both. This program has been designed to give all Tripwire employees the tools to help them deliver their best work. For more information on Tripwire's Next-Gen Remote Work Policy click here.
Responsibilities:
Direct and coach a team of QA testers on multiple hardware platforms
Coordinate testing for multiple products with a mix of internal and external testing resources. Act as the primary liaison between the development team and QA team for multiple projects
Work with our external development partners to impart strong testing fundamentals to ensure success and create a long-lasting relationship so developers choose to work with us time after time.
Work with QA Manager to schedule resources and testing for internal and external teams.
Coordinate testing for multiple products with a mix of internal and external testing resources.
Drive test development, planning, execution and regression with the test team
Oversee and contribute to test case authoring and revision
Track the overall status of a project at various development milestones.
Communicate critical game breaking issues to Producers and relevant Studio Leadership.
Daily status reporting to project stakeholders
Support studio-wide playtest process, aligning aims and goals and ensuring capture of the feedback and bugs from all parties.
Maintain and document knowledge base of first party tools and best practices.
Monitor project metrics and team performance
All other duties as assigned.
Qualifications:
Experience leading test teams: 2+ years
Experience with white/gray/blackbox testing
Experience with test case management tools (JIRA, Redmine, Test Rail)
Experience in an embedded testing environment
Experience working with and managing external testing resources.
Excellent written and verbal communication skills
Experience working in common software development methodologies (Agile, Waterfall, Kanban, etc.)
Shipped multiple game titles in a senior QA or QA Lead role
Preference to applicants with:
Experience with 1st party quality standards and technical requirements (Microsoft, Sony, Nintendo)
Experience with database administration
Certification in AGILE methodologies
Experience providing QA in a Live-Ops environment
Familiarity with Tripwire's brands
Benefits:
Profit Share
Medical, Dental, & Vision 100% of premiums for the family covered by Tripwire
Up to 30 days of PTO
16 paid Holidays
Short Term Disability & Long Term Disability
401k Match
Flexible Spending Account
Flexible Hours
Employee & Family Team Building Events
Volunteer Days