Sega Europe
Junior Research and Competitions Coordinator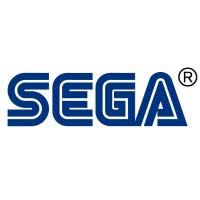 Position Overview
This is a new and exciting role, reporting to the Senior Research Coordinator , the role will be assisting with the work required to gather the information from our team of head researchers to accurately represent the football competitions and rules from around the world to ensure work is of the required quality and that it is done in a timely manner.
Our Head Researchers take responsibility for an entire nation or region in game, meaning that they oversee all the data and work directly with our in-house Research department. The Head Researchers are supported by Assistant Researchers who are volunteers that scout specific teams, leagues and in some cases even nations to make sure all the information is up to date and correct.
The role is currently for a 12-month fixed term period, however it is likely the position will be extended and/or made permanent dependent on the successfulness of the role and the candidate in post.
Key Responsibilities
The successful applicant will be expected to:
Liaise with Head Researchers and the competition and rule group team on implementation of competition updates
Review, update and maintain research documents
Onboard new Head Researchers on providing competition information
Mentor Head Researchers needing improvement in providing competition information
Deal with licensing requests that come in from our licensors
Deal with and triage defects related to competitions
Deal with ad-hoc legal related data requests
Attend daily stand-up meetings
Report regularly to the Senior Research Coordinator
Additional responsibilities may include:
Updating guidelines
Providing video tutorials
Knowledge, Skills and Experience
Excellent English verbal and written skills
Strong interest in football
Strong communication and organisational skills
Strong ability in building working relationships
Attention to detail and excellent analytical skills
Commitment to quality
A proactive, "can-do" approach
Interest in personal development of knowledge and skills in this area
Ability to manage and delegate large and varied workloads
Strong IT skills
Desirable Skills
Knowledge of Football Manager
Studio Overview
Sports Interactive (SI) is an ambitious development studio creating immersive sports management simulations. Since 1994, we've captivated a global audience of players with our iconic, BAFTA award-winning game, Football Manager. We're a wholly-owned subsidiary of SEGA, having caught their attention in 2006 with our continuous critical and commercial success.
We're a tenacious community, coming together at the Here East technology hub in Stratford, East London. Always expanding, the SI team takes on the gaming genre through a diverse array of disciplines. No matter how big we dream, though, we keep our approach (and your schedule) flexible, creating a relaxed atmosphere where collaboration can thrive.
Further information on the studio and its games is available at www.sigames.com.
Working Here
We approach everything with passion, whether that's leaving our mark on the gaming and football industries or doing our bit for the world around us. We want to share that outlook with everyone who works here.
We like our talent to be tenacious, so you can expect to surround yourself with other ambitious individuals bringing their A-game to many different disciplines. We know collaboration is the key to consistent improvement and encourage our people to truly realise their own personal potential.
We believe everyone matters, no matter which part of the business you're in. Above all else, we're a team. A team with a down-to-earth dynamic that works and plays together. We have fun doing what we do and that's one of the many reasons we're one of the best places to work in the UK games business (Gameindustry.biz 2021 Large studio category).
If you want a positive work/life balance, we're right behind you. While we live to create extraordinary games, we know that's not all you've got going on, so you can trust that we always keep things in perspective, fostering an environment where work can be more than just a job.
Our flexible working culture gives team members the responsibility to optimise their workloads, with in-office, hybrid and remote working options. Even in countries where we don't directly employ*, we'll explore what's possible via third parties and do our best to accommodate location preferences.
When you're not here making the world's best management games, there's a top-class benefits package for permanent team members based in the UK including gym membership, private health, and dental care, plus many more perks. For permanent team members outside of the UK, we strive to offer equivalent and localised benefits. We're also a London Living Wage employer and proudly boast one of the lowest staff turnover rates in the industry.
*We're able to directly employ in the UK, Ireland, France, Sweden and Finland.
Inclusivity Matters
We're proud to be an equal opportunities employer and encourage applications from any relevant candidate irrespective of sex, race, disability, age, sexual orientation, gender reassignment, marriage or civil partnership, pregnancy or maternity, religion, or belief. Our studio has disabled access and facilities.
This job description is an accurate reflection of the duties and responsibilities of the post as at the time of writing, but may be adjusted from time to time according to changes in the role and/or the progress of the job holder. It does not form part of the contract of employment.