Universally Speaking
Functionality Lead QA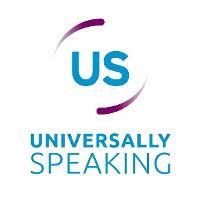 What would you do at work?
Your job is to make sure games and applications give the best end-user experience by being bug free.
You will communicate with a broad range of global clients, from AAA to Indie, via instant messaging, emails and calls.
To do this, you will coordinate and supervise a team of testers, to ensure they are in tune with the Universally Speaking QA processes and professional standards which we have optimised over the years to be the best in the industry.
Collate and distribute detailed daily test reports, to overview the team's progress.
You will delegate tasks to your team and oversee their progress to make sure they're managing time and delivering on expectations.
You and your team will use and monitor a variety of industry standard bug databases to write and regress detailed bug reports on functionality and performance that assist the development team in polishing the game.
You'll own, manage, create, and regularly execute test cases throughout the project life cycle. This includes document testing practises, QA process & reporting methods.
You will play a pivotal part in developing your team's skills and knowledge in regular PDP and 1:1 sessions, so that your team is ever evolving and improving.
Alongside our Learning and Development Coordinator, you will help to conduct training sessions with the team, to further aid onboarding and learning new skills.
You'll actively participate in test requirement gathering with developers to ensure QA effectively tests and supports all features of the project.
You'll be one step ahead in looking at ways to make improvements, take ownership for additional activities and create efficiencies in the way you work.
You will be supported by a QA Project Manager that will help you to manage resources and develop project plans.
Measures of Performance
Your communication manner with clients and ability to identify and find solutions for feedback and action plans
Coordination of your team's priorities, progress and collaboration
On time and thorough delivery of project milestone needs and reports
How you are mentoring and developing your test team, with PDP guidance and training
Continuous improvement and knowledge of QA workflow and techniques
Hours of work
Monday to Friday 17.00 – 01.30
Requirements
It's really useful if you have done some of the following but if not, we can teach you
Management and execution of automated tests
Been involved in Compatibility & Compliance QA
Used version control software, issue task tracking or project management tools
Have had experience leading teams
Experience in using Jira
Benefits
What can we offer you?
Training
Lunch and Learns
Management Development
Wellbeing Portal including Live Chat and Support
Mini Health checks
Access to Counselling and structured therapy
Online CBT
Perks and Discounts
Qualified nurses on hand to offer support on a range of medical or health-related issues offering practical information and advice
Social events and celebrations