When Sony announced the relaunch of PlayStation Plus in March, there was great enthusiasm from its subscriber base. With the addition of classic games available for download on PlayStation 4 and 5, users could finally sit down and enjoy all the hits of Sony's gaming past on modern consoles. In Australia, however, this came with a caveat. While most games would be available for download and play, the iconic hits of the PlayStation 3 era would only be available via cloud streaming.
Australia is one of many countries that don't currently have the capacity for PlayStation cloud streaming, and this decision effectively locks off an entire chapter of PlayStation history for select regions. It's the latest in a long line of disappointments for fans of the console, who've long called for it to receive the praise and attention it deserves.
For Sony, it was an essential console – one that marked a turning point for visual realism in games, and one that allowed for greater experimentation across gameplay and genres. The processing power of the console allowed studios to create bigger and more beautiful adventures.
In the console's life span, a number of ground-breaking titles launched to critical acclaim.
The best games of the PS3 era laid the groundwork for the PS4
The PlayStation 3 era introduced players to a number of iconic franchises, many of which continue today. The Last Of Us, the multi-award-winning action-adventure from Naughty Dog debuted on the console. The Infamous and Uncharted franchises also began life on the PlayStation 3. As did Demon's Souls (the Dark Souls predecessor) and LittleBigPlanet. Each arrived on the PlayStation 3, and went on to spawn successful sequels on modern consoles.
Many of them also found wider audiences when they made the leap to the PlayStation 4.
The differences in internal technology between the PS3 and PS4 meant that the newer console was not backwards compatible. The 'remaster boom' that followed was a direct result of this issue. If players could no longer access titles on the PlayStation 3, the simple solution was to reprogram and remaster them with updated textures, sounds, and other assets so they could be played on the new generation of consoles.
The Uncharted series was eventually remastered for PlayStation 4. As was The Last Of Us. Many of the third party games that launched during the 2000s period also made the leap: the Batman Arkham series, Skyrim (multiple times), BioShock, Borderlands, Dark Souls – the list continues.
Read: Everything you should know about the all-new PlayStation Plus
It was the success of the PlayStation 3 that ultimately aided the even more successful PlayStation 4. The vast PS4 library owes a lot to the PS3 era. Yet Sony often seems reluctant to acknowledge the PlayStation 3 at all, with its meagre PlayStation Plus offering being another nail in the console's coffin.
By not offering PlayStation 3 games for download, Sony is effectively erasing an essential part of its legacy.
While many of the console's best games are available to play on modern consoles via remasters and ports, there are many iconic games that remain stuck on the PlayStation 3, with no other way to play them: Infamous, Infamous 2, The Sly Collection (and other HD trilogies), Heavenly Sword, LittleBigPlanet, and Metal Gear Solid 4: Guns of the Patriots, to name a few.
These titles are important milestones in gaming history, and still have dedicated fanbases that hope to see the games return in future. But without access to cloud streaming, or an operational PlayStation 3, they remain inaccessible to the new generation of modern players.
As consoles age and options for repairing diminish, these games run the risk of vanishing entirely. It's a major problem facing preservationists, and an even more pressing challenge for fans of these games.
The pace of modern technological change is relentless, and it's only a matter of time before the PlayStation 3 slips away. Should this console vanish, it will take a great swath of gaming history with it, thanks to a disappointing lack of modern support.
The PS5 isn't capable of running PlayStation 3 games
The disappointment that PlayStation 3 games won't be available on the PlayStation 5 in regions without cloud streaming is loud, but it does need to be metered out with some equally disappointing facts. Namely, that the PlayStation 5 is currently incapable of playing PlayStation 3 games natively due to the vast technological differences between the hardware in these two consoles.
In an insightful 2020 video, YouTube channel Modern Vintage Gamer broke down exactly why it's so hard to play PlayStation 3 games on any other console. The layman's answer is that the PlayStation 3 contained a hard-to-replicate cell processor system that developers reportedly thought was a 'nightmare' to work with.
'The [PlayStation 3's] cell processor combined a general purpose power PC core (or PPE) which featured a 3.2 GHz dual-core CPU as well as eight additional co-processors known as synergistic processing elements (or SPEs) which were also clocked at 3.2 GHz,' the Modern Vintage Gamer explained.
These SPEs are unique to the PlayStation 3, and worked alongside a specialised Reality Synthesiser (RSX) chip to get the best performance out of games. The architecture of the PlayStation 5 is vastly different, making neither console compatible with the other.
While there's likely a workaround with system emulation – which is already possible on PC via free and open-source programs like RPCS3 – it appears this isn't a route Sony is keen to go down, with streaming the only existing alternative to playing on PlayStation 3 hardware.
While emulation may be technically possible, it's not being implemented as yet, for reasons that Sony hasn't discussed or expanded on.
PlayStation 3 fans deserve better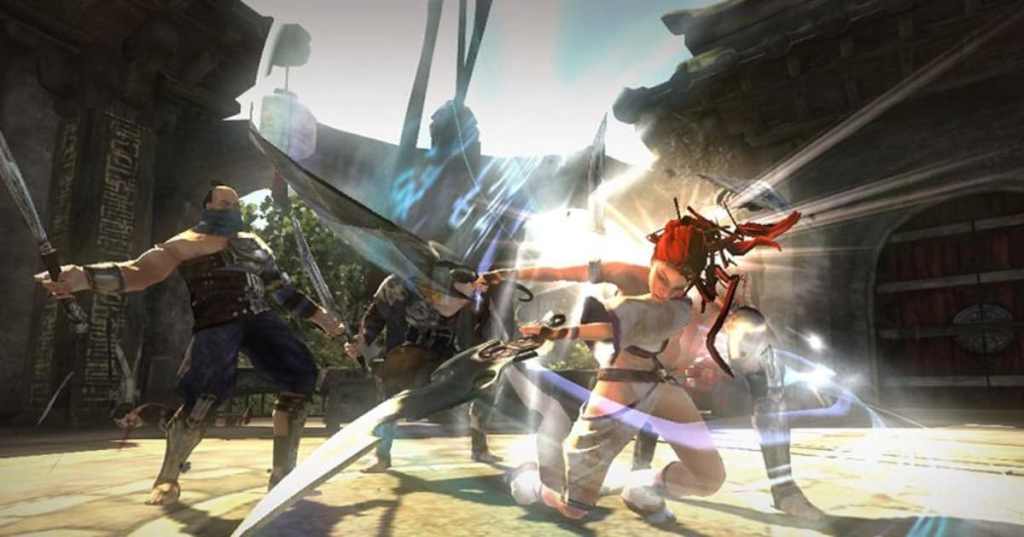 Despite the challenge of bringing PlayStation 3 games to PlayStation 4 and 5 natively – without the need for cloud streaming – the lack of support and attention for the console remains a major oversight.
Beyond launching major franchises, the PlayStation 3 era also heralded a number of gaming innovations that still have impact today, across the entire games industry.
It was in the PS3 generation that Sony began exploring non-traditional ideas of gaming, with accessories like the PlayStation Move representing new ways to play on the console. These motion-tracking sensors eventually laid the groundwork for the PlayStation VR system – and while they were ultimately underutilised on the console, they remain relevant to the PlayStation story.
In addition to this, the PlayStation 3 was the first console in the modern line to embrace online features – via a dedicated PlayStation Store that allowed the purchase of digital games, and interactive services like PlayStation Home and PlayStation Plus.
It's extremely ironic that this console introduced players to PlayStation Plus, only to be snubbed by the new iteration of the service.
The PlayStation 3 certainly had its weaknesses; it was expensive, install times were poor, and it couldn't play PlayStation 2 games – but the leaps it made outshone these deficiencies. The strength of its games library alone should be enough to explain why it was so important – titles like Uncharted and Demon's Souls have an incredible legacy.
While complications with system architecture mean that actually getting PlayStation 3 games to run natively on modern consoles is a massive challenge, it's one that deserves attention. Loyalists in Australia have called for a local PlayStation Now launch for years. That the service has now gone through two iterations and nearly an entire decade without becoming available in Australia – ensuring that no modern console in the region can play PlayStation 3 games – is a major failure.
Despite Sony's insistence on ignoring the console and the accessibility of its games, it's hard to deny exactly how important the PlayStation 3 is to the company's gaming innovations.
With plans for PlayStation Now to roll out in other regions, there's still a chance Australians will be able to stream PlayStation 3 games from the cloud in future – but for now, the remaining console exclusives aren't going anywhere soon. It's certainly a unfortunate fate for such an essential console.