It's official: werewolves are coming to The Sims 4. The brand new Werewolves game pack has finally been announced after much speculation and plenty of teasers from EA. While fans were quick to draw the connection between the moon that appeared in early seasonal trailers and the long-awaited inclusion of werewolves in the game, it's only now that EA is finally ready to pull back the lid on the returning life state.
It appears werewolves will function similarly to vampires in The Sims 4, with Sims able to have a 'regular' and 'werewolf' form designed by players. Early teaser artwork for the pack has shown off a young female werewolf with a similarly-coloured 'naked' werewolf form, as well as a range of other werewolf types.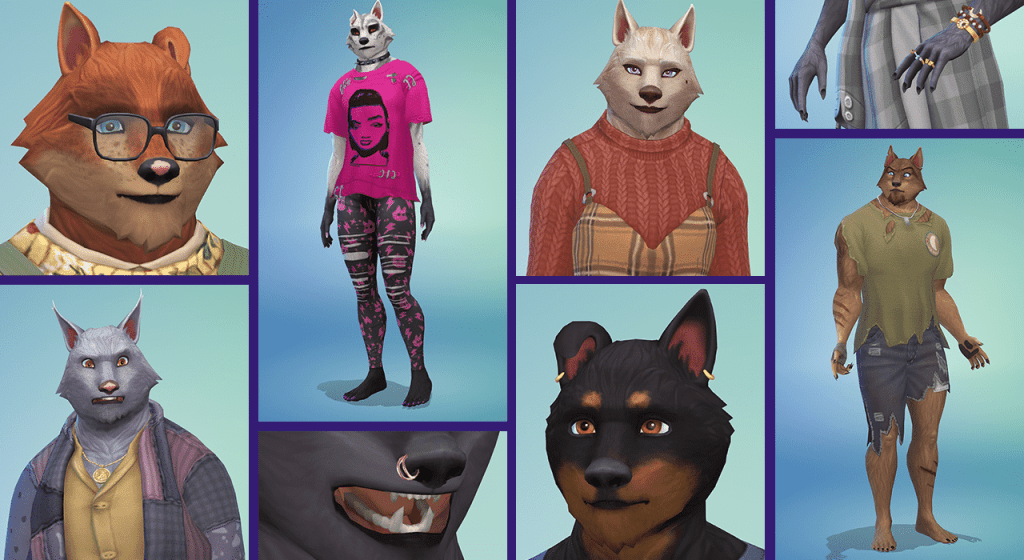 According a press release, Sims will be able to transform, learn to manage their new, emotionally-driven temperaments, and even experience new wolf-themed life events, should they embrace lycanthropy. The phases of the moon will play a big part in how Sims respond to daily life, and you'll even be able to hunt down a pack for your werewolf Sim to join.
Read: The Sims 4: My Wedding Stories adds a great personal touch
The spooky new pack will also introduce the town of Moonwood Mill, and allow players to 'howl the night away' as they discover new secrets and surprises in the world of werewolves.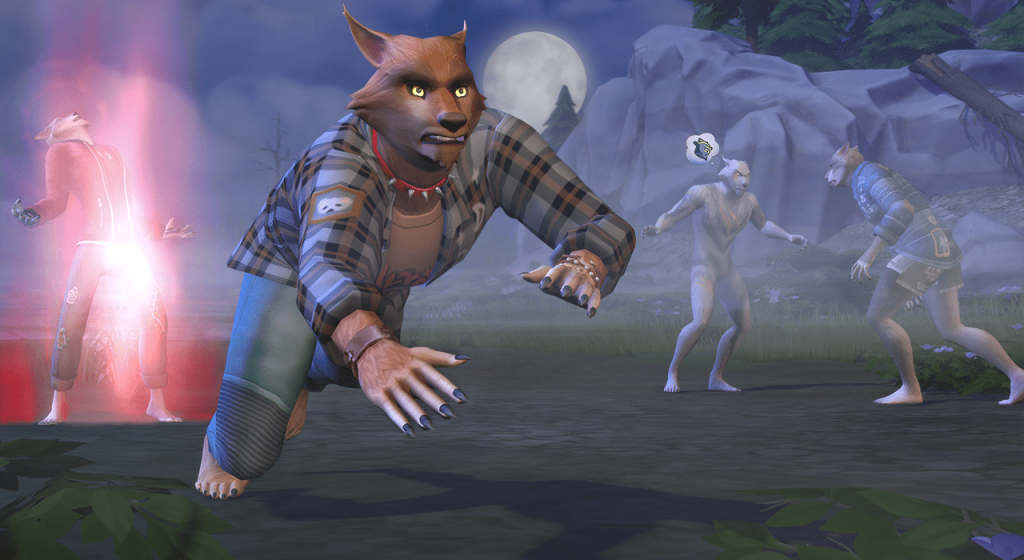 Werewolves have been absent from The Sims franchise for nearly a decade now – but they'll finally return to their rightful place when the latest Sims 4 game pack launches. While it's been a long time coming, there's no doubt fans of the franchise will be delighted to see the more supernatural aspects of the game expand.
Hopefully the next step is bringing fairies back into the fold, too.
The Sims 4: Werewolves Game Pack is launching on 16 June 2022 for PC and consoles.