Ryu ga Gotoku Studio, the developer of the Like a Dragon game series (formerly the Yakuza series) revealed more about its upcoming games in the RGG Summit Summer 2023, which followed on from various Summer Game Fest events.
The studio had already given us several glimpses of its games in the week preceding the event, including a teaser trailer for the next mainline game in the series, Like a Dragon: Infinite Wealth, as well as a new trailer and several details for the side story game, Like a Dragon Gaiden: The Man Who Erased His Name. New details for both games were revealed in the course of the showcase.
Here's everything announced during RGG Summit 2023.
---
Like a Dragon Gaiden: The Man Who Erased His Name
Masayoshi Yokoyama, writer, designer, and executive producer of RGG studio was the first guest brought to stage during the RGG Summit 2023. He thanked fans for their time, and promised a bunch of major announcements throughout the presentation.
He then introduced the first game to be shown off during the presentation, Like a Dragon Gaiden: The Man Who Erased His Name. This game got a new trailer during RGG Summit, depicting protagonist Kazuma Kiryu in his guise as 'Joryu'.
It showed off more of the game's real-time combat, which includes the ability to hit people with vending machines, naturally – and later, a new antagonist was revealed, one who occupies a glittering neon castle.
Like a Dragon Gaiden: The Man Who Erased His Name launches on 9 November 2023.
Yokoyama returned to the stage after this trailer to answer questions about the game. He explained Kiryu 'lost his name' after the events of Yakuza 6, in an effort to protect his family and friends. This is why Kiryu has taken on a new identity in the events of the game, and walks around in a new, black suit.
Yokoyama then revealed Kiryu, as 'Joryu', will have new combat abilities. First of all, they showed off Kiryu's signature style of combat, which will be known as the 'Yakuza style' in this game, as he goes ham on a bunch of enemies with hyper-powered hits and kicks.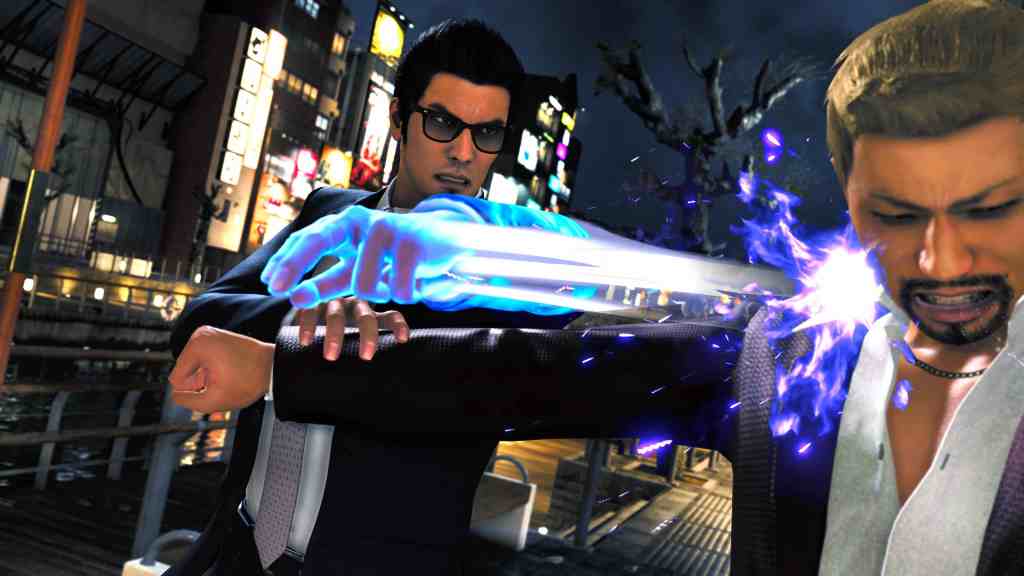 A second combat video showed Kiryu using sleeker, fast-paced moves – including a magic whip ability that allows him to grab and fling enemies on the battlefield. He also appears to have access to spy drones, which can attack enemies at will. This is the 'Agent' combat style, which is inspired by classic spy movies and gadgets.
Speaking further about the game, Yokoyama revealed the game takes place three years after Yakuza 6, and is set in and around the Sotenbori region (a recreation of real-world Dotonbori in Osaka, Japan), and it will also feature locations from past games.
Following this reveal, a number of guests joined Yokoyama on stage, including Takaya Kuroda, the voice actor of Kazama Kiryu, Yasukaze Motomiya who plays Kosei Shishido, Yoshiyuki Yamaguchi who plays Yuki Tsuruno, and First Summer Uika who plays Akame.
Kuroda spoke about the positive fan reaction to his return as Kiryu, and said he was grateful to continue the character's journey into the future. Motomiya then expressed his enthusiasm for joining the Like A Dragon game franchise, and shared that he felt daunted to join the cast in such a significant role. Yamaguchi followed, with a discussion about the challenges of recording lines in Japan's Kansai dialect, which he is largely unfamiliar with.
Uika then talked about getting into the Like A Dragon franchise, and how she felt the series 'opened up a different world' to her. Since she played the games, she became very invested in the franchise, and knew she needed to apply to be part of the cast.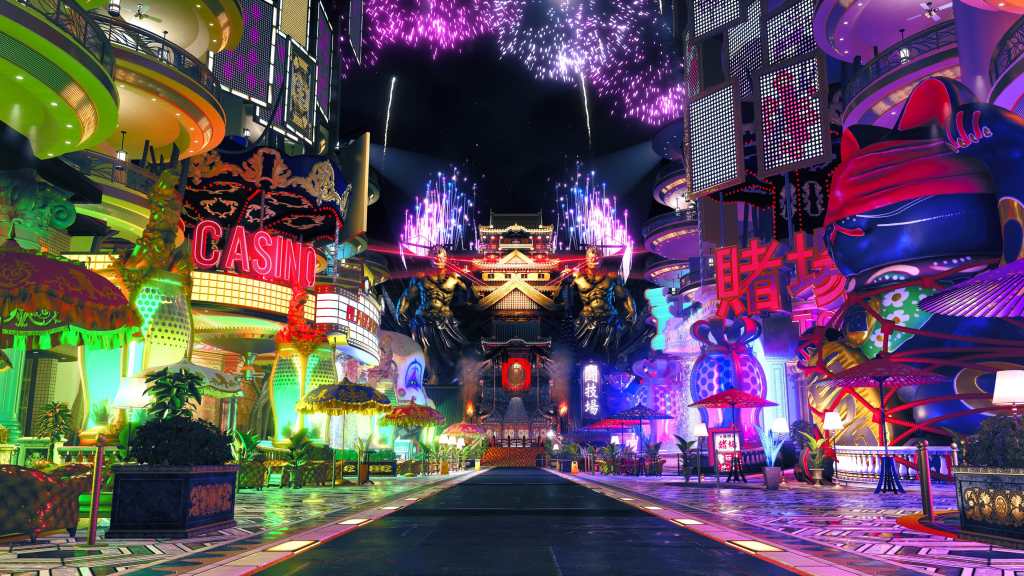 Uika was reportedly so enthusiastic about joining the franchise, she was told it may impact her audition negatively – as she was very excited, and talked about it often. When she was cast, she refused to read her co-worker's lines in the game's script, as she didn't want to spoil the experience for herself as a Like A Dragon fan.
Kim Jaeuck, a South Korean model and actor, then appeared to announce he would be part of the game's main cast. In a video message, he enthused about its graphics, and the chance to be part of the adventure. He's playing a character named Homare Nishitani III – the man sitting atop the castle in the latest trailer.
---
Like a Dragon: Infinite Wealth
Next, Kazuhiro Nakaya, who plays Ichiban Kasuga, took to the stage alongside Kuroda and Yokoyama to talk about Like a Dragon: Infinite Wealth – in which both Kasuga and Kiryu will play dual protagonists. The game's trailer, first revealed during the Xbox Games Showcase, was then played.
As a refresher, it features Kasuga waking up naked on a beach in the United States, while people around him scream in horror. It launches in early 2024.
Yokoyama explained this trailer brings Kasuga back to basics – showing how the character has gone through hardship to become a stronger person, and then been brought back down by his circumstances. He confirmed the scene of Kasuga on the beach is included in the game, and is part of a major plot point.
Per translators, Kuroda then said, 'It's great they were able to hide his junk like that.' Nakaya then confirmed he was 'wearing clothes' when he recorded the scene, in case anyone was wondering.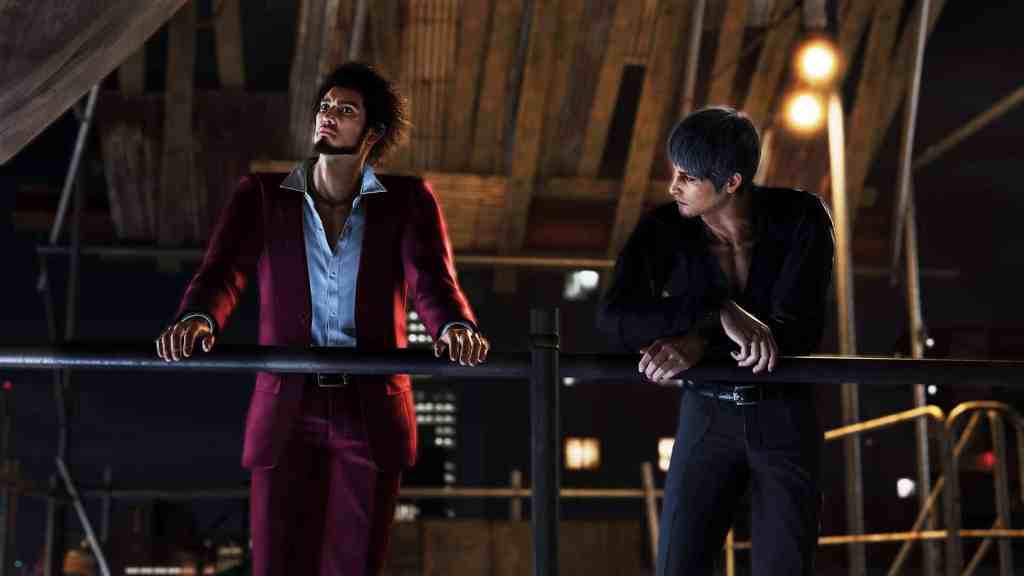 Yokoyama got the conversation back on the rails by confirming Infinite Wealth is a direct follow-up to Like A Dragon 7. He did not confirm where the game takes place, but appeared to imply this mystery is significant to Kasuga's journey.
Following this, another scene for the game was revealed. This spotlighted a deal between Kiryu and Kasuga, with both characters hanging out on a rooftop discussing the state of their business. They discuss a woman named Saeko, one of the characters in Like a Dragon 7, who Kasuga recently proposed to. She apparently turned him down, much to his embarrassment. Kiryu then discusses his experiences in romance, and Kasuga hangs on his every word like a puppy.
To conclude the show, Yokoyama, Kuroda, and Nakaya discussed the strong 'brotherly' relationship between Kiryu and Kasuga in the game, and thanked fans for their excitement around Infinite Wealth.
As revealed at the very end of RGG Summit 2023, there will be another RGG Summit in Autumn 2023 [Northern Hemisphere]. More information will be revealed about both games in this upcoming showcase.
---
You can now watch the RGG Summit 2023 in its entirety on YouTube.
This article has been updated since its original publication.