At Summer Game Fest, Naughty Dog creative leader Neil Druckmann took to the stage to share more details about the company's upcoming multiplayer game, which will be a standalone title based in the universe of The Last of Us.
A piece of concept art was shown, with two characters overlooking a sprawling American urban landscape – but not much is known about the gameplay or story of this title. Naughty Dog had previously discussed the spin-off as part of the promotional cycle for The Last of Us Part II, but it was unclear at the time whether it would be a mode included with the game or a fully-fledged game.
Now we know Naughty Dog is being very ambitious with the title.
It's reportedly been in the works for a solid two years, with a dedicated Naughty Dog team ironing out the uniqueness and personality of the action. Given the online survival game space is so cluttered at the moment, there'll need to be a big hook to get players engaged.
Read: The Last of Us 'Part 1' remake for PS5 and PC announced
According to Druckmann, this will come in the form of a fresh narrative set in the post-apocalyptic world of The Last of Us, and a new cast of endearing characters. It's being worked on by various Uncharted and The Last of Us developers, so there's high hopes for the quality of the game.
That said, Naughty Dog is a renowned name in the games industry – so that should be more than enough to spark excitement for the upcoming project.
Druckmann said that more about the multiplayer spin-off will be revealed in 2023, which may imply a release date is much further off than anyone expects.
You can view the full-sized concept art below: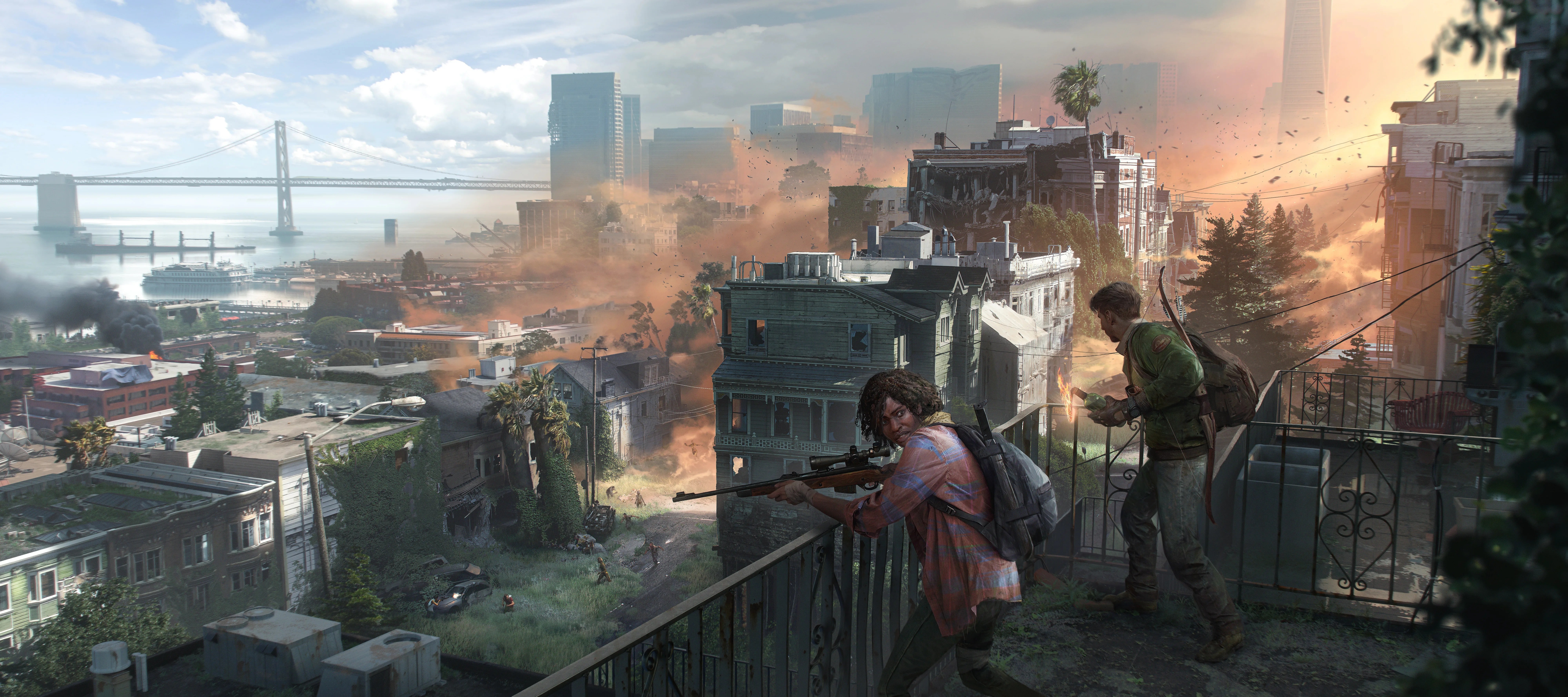 Naughty Dog also officially revealed a remake of The Last of Us for the PlayStation 5, titled The Last of Us: Part I.
---
Be sure to check out all of our Summer Game Fest coverage to catch up on the game announcements you might've missed out on.
You can also view our wrap-ups for all the news from the Summer Game Fest kickoff showcase, the Devolver Digital showcase, the Xbox and Bethesda showcase, the 2022 PC Gaming Show, and the Capcom Showcase.