In mid-January, Xbox boss Phil Spencer indicated Microsoft had 'changed' its relationship with embattled publisher Activision Blizzard, following a year of turmoil and numerous allegations of misconduct against the company. Now, it appears we know what this change is: Microsoft has agreed to purchase Activision Blizzard in a US $68.7 billion (AU $95.6 billion) deal.
It's the largest purchase Microsoft has made so far, and a whopping acquisition that's sure to send waves across the entire games industry. While Activision Blizzard has lost a lot public confidence lately, the company is still one of the largest active publishers around, with major titles like World of Warcraft, Call of Duty, Overwatch and Hearthstone under its belt.
Strangely enough, Activision Blizzard also owns the rights to former PlayStation icons Crash Bandicoot and Spyro the Dragon – who will now become Xbox-owned mascots.
The move will come as a major shock to most, given Activision Blizzard is still in hot water. 2021 saw major upheaval at the company as ground-breaking reports revealed an alleged 'frat boy' culture which reportedly pushed women out of positions of power, and led to multiple harassment lawsuits.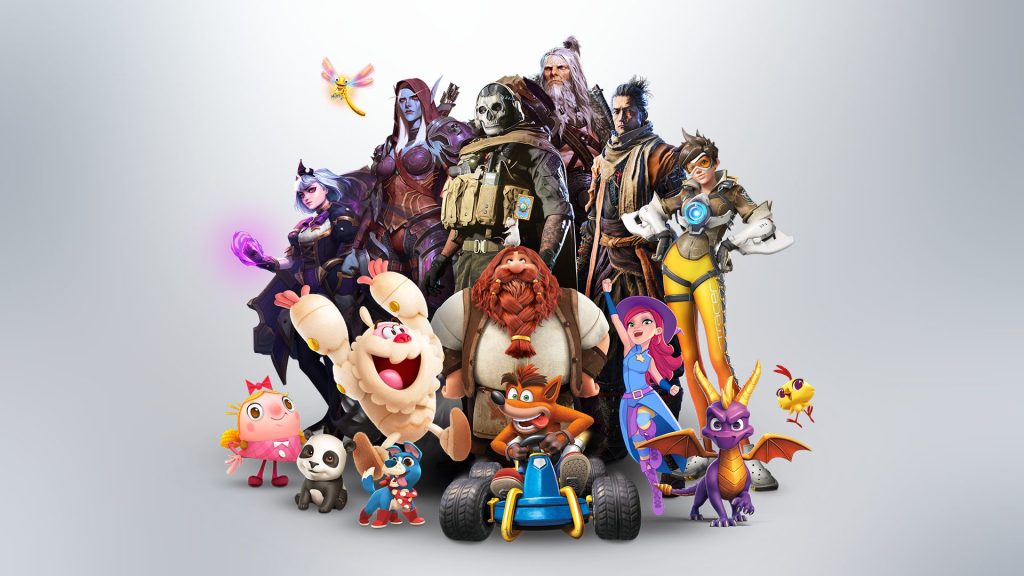 The reports, which further alleged CEO Bobby Kotick had been an active participant in this harassment, led to public outcry and employee-led walkouts that put a spotlight directly on Activision Blizzard. While change was promised, in the form of a cut to Kotick's paycheck and a new zero-tolerance sexual harassment policy, it was slow to come – and many employees remained dissatisfied by the company's attempts to address its systemic problems.
Read: Activision Blizzard lawsuits: Everything that has happened so far
In the wake of these allegations, multiple companies spoke out against the alleged harassment taking place, with Phil Spencer claiming Xbox was 'evaluating' its working relationship with Activision Blizzard going forward. It's unclear what this evaluation was, or whether acquisition talks were already in place before this occurred.
Regardless, it appears the particulars of the deal have already been agreed upon.
Microsoft is set to acquire Activision Blizzard for US $95 (AU $132) a share, with plans for major upheaval to follow the finalised sale. For now, it appears CEO Bobby Kotick will stay on at Activision Blizzard, at least until the company's sale is complete in 2023.
Until then, there are still major challenges for Activision Blizzard to work through – although it's likely another seismic shift will happen when Xbox leadership eventually takes the reins of the company.
As Satya Nadella, CEO of Microsoft makes clear, the company is well aware that cultural change is still needed at Activision Blizzard. 'We … recognise that after the close, we will have significant work to do in order to continue to build a culture where everyone can do their best work,' Nadella said on a call with investors.
Going forward, it's clear that Activision Blizzard, and the wider games industry landscape, is about to undergo major, long-term change.
Update 9:15 a.m. AEDT 19/1: According to a report from Bloomberg, the deal for Microsoft to purchase Activision Blizzard began at some point in 2021, following the allegations of harassment at the company. It's believed that Microsoft approached Activision Blizzard after the 'negative attention' hit the mainstream, with Microsoft reportedly wondering if Bobby Kotick would be willing to make a deal.
Bloomberg claims Kotick was initially unwilling to sell, but did put out feelers to determine if other companies could outbid Microsoft. From there, it appears the talks advanced, and the deal was ultimately made.