Marvel's Midnight Suns is the latest game to receive a major delay, with Firaxis Games and 2K announcing a release date shift on Twitter. While the game was originally scheduled to launch in early 2022, it's now slipped into the 'second half' of the year to give the game more development time.
'We believe in our creative vision for Marvel's Midnight Suns and want to do justice in delivering an unforgettable adventure set in the supernatural side of Marvel,' the Twitter post read.
'These extra months will be used to add more story, cinematics and overall polish and will be essential in helping us make our vision a reality.'
At this stage, it doesn't need to be said: a delayed game is better than a bad one bad.
While the year has been filled with countless delays for highly-anticipated games including Elden Ring, the Prince of Persia: The Sands of Time remake, and the next gen versions of Cyberpunk 2077 and The Witcher 3, the better news is 2022 is now stacked.
Waiting longer for Marvel's Midnight Suns is disappointing — early previews showing off its strategy, card-based action looked very cool — but there'll be plenty of goodness waiting by the time late 2022 rolls around.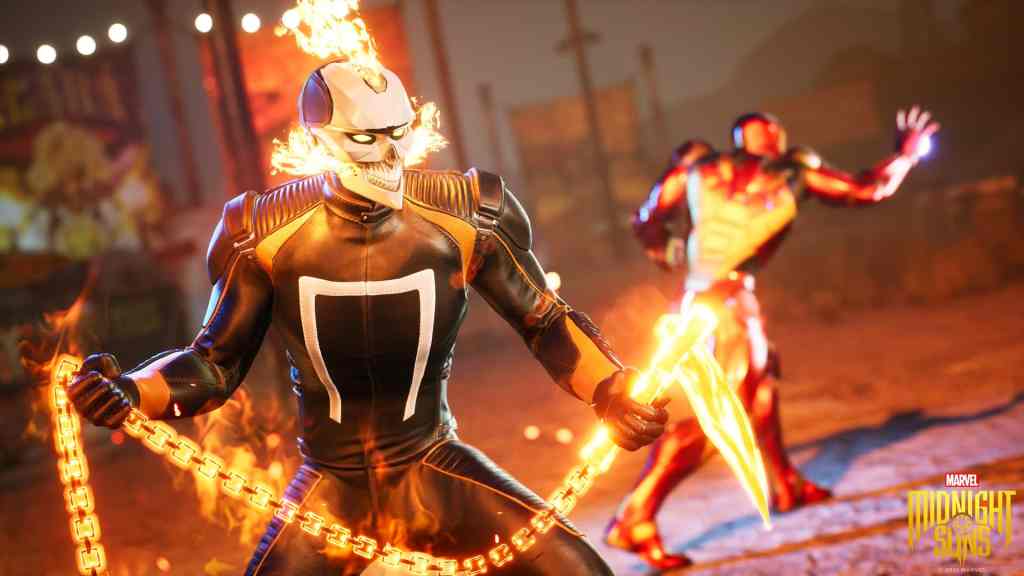 When Marvel's Midnight Suns finally launches, you'll be able to sit down and romp through the supernatural darkness, fighting off Lilith, the Mother of Demons, with a range of powerful, supernaturally-inclined heroes like Ghost Rider, Magik, Blade, Nico Minoru and Doctor Strange.
They'll also be joined by some surprising Marvel heavy-hitters including Wolverine, Iron Man and Captain Marvel.
Of the latest Marvel games, it appears to be the most different. Rather than your typical action-adventure gameplay, Marvel's Midnight Suns is expanding on XCOM's turn-based tactical strategy gameplay by way of card-based modifiers.
It's an eclectic mix, and one that should be fascinating to see Marvel's Midnight Suns launches for PlayStation 5, PlayStation 4, Xbox Series X/S, Xbox One, PC and Nintendo Switch in the later half of 2022. There's no firm release date just yet, but expect to hear more as we head into the new year.