In its Q3 FY22 earnings call, EA has claimed bug-riddled shooter Battlefield 2042 did not meet company expectations, with game design choices and the challenges of working from home cited as core reasons for the title's underperformance.
'Through our process of testing and preparation we believed the experience was ready to be put in our players' hands,' said Andrew Wilson, CEO of EA (via IGN). 'We launched with strong stability, however, as more players experienced the full game, it became clear there were unanticipated performance issues that we would need to address. Some of the design choices we made with the game also did not resonate with everyone in our community.'
'Unanticipated performance issues' likely refers to the plethora of visual glitches and game-breaking bugs that have plagued Battlefield 2042 since its launch in late 2021. When the game released, some players reported not being able to spawn into new rounds, while others found major server lag that prevented them from experiencing a fluid game. 'Rubber-banding', a process where players are flung back into a previous position on the screen, was also common.
Read: Battlefield 2042 Review – Everything and nothing
The issues with the game are still very prominent despite hot fixes and patches – to the point where seasonal content is being delayed to buy time for the development team to fix flaws.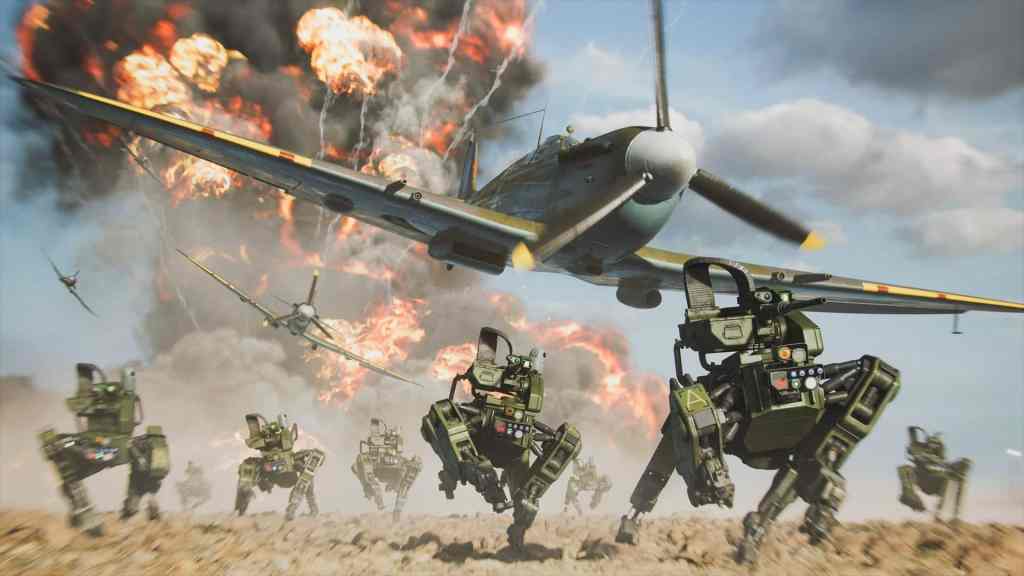 While Wilson committed to ongoing work on Battlefield 2042 in future, it's clear the game has become a major disappointment for the company.
Despite this, EA has experienced a blockbuster quarter, with financial reports noting a massive year of growth. 'Q3 was the largest quarter in the company's history for net bookings [products sold], underlying profitability and
cash generation,' Blake Jorgensen, CFO of EA said.
The EA Sports portfolio, which includes FIFA 22 and Madden NFL 22, has grown nearly 10 per cent year-on-year, with EA now boasting more than 540 million active user accounts, and at least 180 million active accounts engaging with games across all platforms in FY22.
It also noted their battle royale Apex Legends had grown massively within the last financial quarter, with 30% growth in active player count year-on-year.
All of this contributed to a net revenue of US $1.79 billion (AU $2.5 billion) in the quarter, with profits expected to continue rising in the next financial year. While it's clear EA is dealing with challenges on the Battlefield front, its other live service properties are more than picking up the slack.
While the company's ongoing support and enthusiasm for NFTs and blockchain games – which have been called 'the future of gaming' by Andrew Wilson – may dampen support for the company in future, for now, it maintains a steady and passionate player base.