EA has revealed blockbuster success in its FY22 financial results for the period ending 31 March 2022. In the last financial year, the company reported US $7.515 billion (AU $10.8 billion) in net bookings, up 21% year-on-year. In addition, the company recorded 16% growth in the EA 'player network', with unique active accounts recorded at 580 million. That's impressive growth, particularly given global financial circumstances remain challenging after two years of economic downturn.
FIFA Mobile reportedly had its biggest ever quarter in Q4, with unique players hitting 80% growth year-on-year, and Apex Legends experienced similar success, with its twelfth season reportedly marking the game's highest ever engagement since launch. Upcoming plans for the global release of Apex Legends Mobile will likely buoy the success of the game in the next financial year.
Here's everything else we learned from EA's latest financial report:
---
EA has four undisclosed games in development
According to EA, there are multiple undisclosed games currently in the works at the company. Teasers can be found in the company's financial reports, however rumours are still scarce about what each game could be.
Here's what's on the way:
A mystery 'major IP'
A mystery 'partner title'
A mystery 'remake'
A mystery 'sports title'
These four titles are currently scheduled for Q4 in FY23, meaning they're still a long way from release – but that just means there's plenty of time to speculate about what they could be.
Recently, EA announced it was working on a licensed Lord of the Rings mobile title set for beta in 2022, which could open up the possibilities for a remake (EA's The Lord of the Rings: The Return of the King adaptation is widely regarded as an early success) or even the mystery 'major IP', which could be another adaptation.
Respawn Entertainment's Star Wars Jedi: Fallen Order 2, which is confirmed to be in the works, could also fit nicely into that undisclosed 'partner title' slot – although this may not be ready for Q4 FY23.
Stay tuned for more news on these projects.
EA Sports FC is the 'new FIFA'
The latest financial report from EA confirmed the company has split with the FIFA brand, following reports of a naming rights disagreement between the organisations. In its place, EA will launch EA Sports FC, a title that promises 'the same great experiences, modes, leagues, tournaments, clubs and athletes' thanks to over 300 individual licensing deals.
The first game in the new series is set to launch in July 2023, with subsequent entries utilising the EA Sports FC branding.
In response, FIFA has announced it will launch its own football games that will allegedly '[provide] more choice for football and gaming fans' ahead of the future world cup tournaments.
EA isn't giving up on Battlefield 2042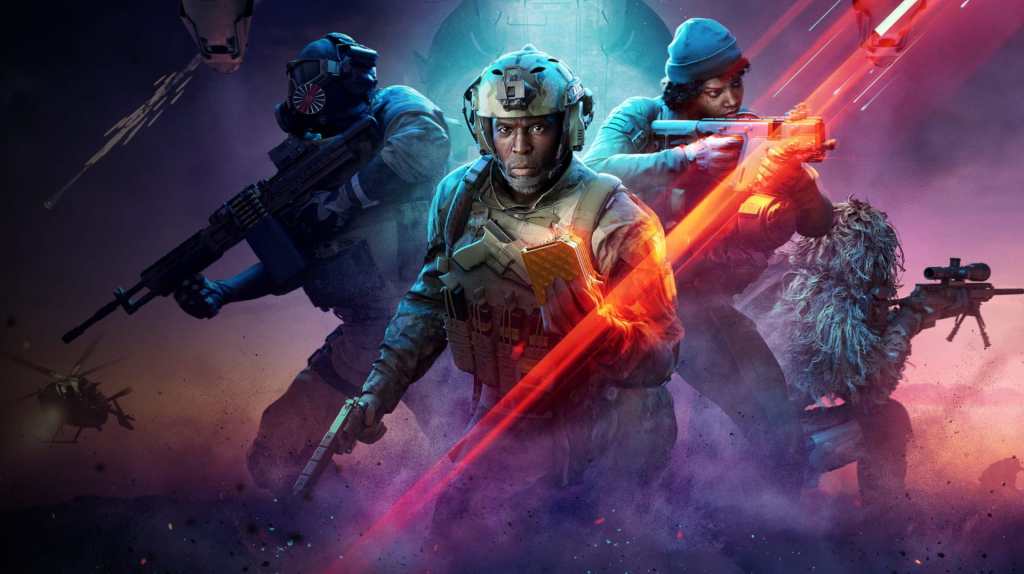 Despite Battlefield 2042 being regarded as a critical flop, it appears EA is not willing to give up on the struggling shooter. While sales totals for the game have not been disclosed – in this report or in earlier documents – it's widely regarded that EA considers the game 'disappointing'.
A combination of an uninteresting setting, bland maps, and frequent bugs meant the uptake of the game was extremely slow, but Andrew Wilson, EA CEO believes there's time to turn this around.
'We take a long view here,' Wilson reportedly said in a recent Q4 financial call, per PC Gamer. 'This is one of the great franchises in our industry, built by one of the great teams in our industry, and our expectation is that it will continue to grow and be a really important part of our portfolio for many many years to come.'
'We've got incredible leadership over at that team now, they're rethinking the development process from the ground up, and really using kind of the Vince Zampella-slash-Respawn model of "get to the fun as quickly as possible".'
It appears the team is now focussed on the future of Battlefield, and how it can evolve going forward.
You can view the entire EA FY22 financial report via Business Wire.