Marvel's deep dive into the world of video games appears to be continuing, with fresh news from DC Universe Online developer Dimensional Ink indicating the company is working on a mystery Marvel massively online multiplayer game (MMO). The endeavour was first spotted in the company's recent investor presentation by Twitter user Miller, and later confirmed by Eurogamer.
In addition to 'large content updates' and 'revamps' for the company's Lord of the Rings and DC Universe Online MMOs, the investor presentation confirmed a 'new MMO utilising Marvel IP' was in the works, with few clues as to what exact properties would be adapted.
But despite the lack of detail, we may already know more about the game.
It was spotted in a September NVIDIA GeForce Now leak identifying unreleased, upcoming games, and reportedly also leaked back in 2019. At the time it was discovered, the project was assumed to be cancelled.
Reports indicated the game was in development around 2017 and 2018, with Reddit rumours pointing towards a cancellation based on 'top down issues' and cash flow challenges. Attached to these claims was concept art reportedly from the development, which depicted characters like Red Skull, Iron Man and Captain America.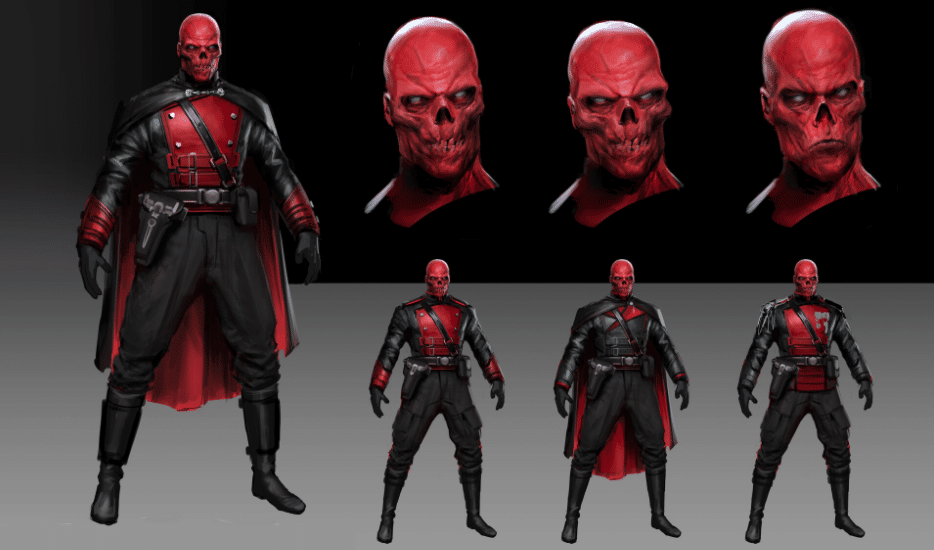 While this game was never officially announced or cancelled, the investor presentation from Enad Global 7, parent company of Dimensional Ink, seems to indicate it's back on track. While it is firmly in the 'long-term pipeline' of the company, we could still see something come of the idea soon.
Marvel games have hit the ground running lately, with Marvel's Avengers getting better over time, Marvel's Guardians of the Galaxy smashing it out of the park, and Marvel's Spider-Man continuing to be an enduring joy.
In future, we'll also see Marvel's Midnight Suns, a Spider-Man sequel, Marvel's Wolverine, and no doubt many more adaptations of the much-loved universe.
While a Marvel MMO has been in the works at various studios over the last decade (including at Cryptic Studios and Gazillion Entertainment), Dimensional Ink's history with DC Universe Online may just buoy this project to completion. It's reportedly being overseen by Jack Emmert, who designed the classic hero simulator City of Heroes, and currently leads DC Universe Online.
With that level of experience, it's clear Dimensional Ink is putting its best foot forward.
Details on the upcoming Marvel MMO are currently very scarce, but the potential here is limitless. Expect to hear more about the project as the company's plans advance.