Classic 1999 PlayStation hit Chrono Cross may be getting a remake, according to popular rumours. These first kicked off in September when a Nvidia database leak revealed several 'speculative' games in the works at major developers. At the time, the list was dismissed by Nvidia — but several of the titles, including the then-unannounced GTA Trilogy have since released.
According to new reports, Chrono Cross is the next game to be officially announced. Chrono Cross is the sequel to the highly acclaimed Super Nintendo RPG, Chrono Trigger. Chrono Cross has never been officially released in European or Oceanic territories in any form.
While the Nvidia database leak kicked off the rumours, they were supported by later news that Folk singer Éabha McMahon had recorded an Irish-language theme for a mystery, upcoming PlayStation remake.
McMahon had appeared in a photo on the Twitter account of Chrono Cross composer Yasunori Mitsuda just weeks before the news of her involvement in a 'big remake' broke, which led many to speculate about what exactly it was.
Chrono Cross was not specifically mentioned as the game in question, but XboxEra co-founder Nick Baker now claims this is the case.
In the latest XboxEra podcast, Baker, who has become known for leaks, alleged Chrono Cross was the game McMahon referred to, and that it's set to be a multi-platform title.
'Chrono Cross Remastered, I think, was already on the Nivida leak list, so the game shouldn't be a surprise – it was on Nvidia's list. But I was told that that VGC article is about [the game],' Baker said on the podcast.
'Now, when I hear JRPG and multiplat, I automatically assume PC, PlayStation, Switch. That's my assumption. That's not what I was told, that's just my assumption. All my source said to me was 'multiplat'. That's what they said, they told me it wasn't PlayStation exclusive.'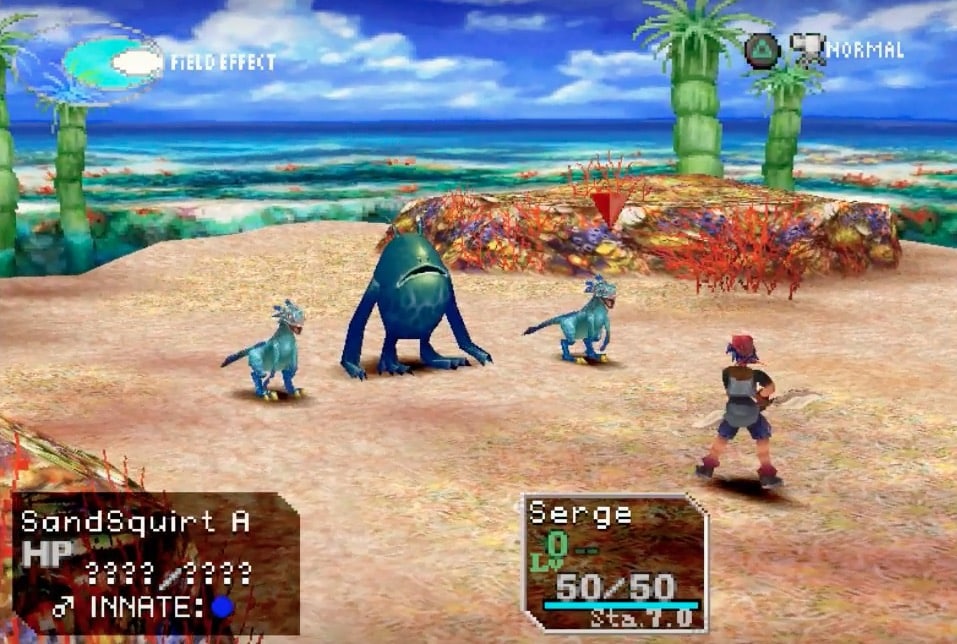 Baker went on to clarify that while it was announced as a 'PlayStation' game, that didn't necessarily mean it was an exclusive, or that PlayStation would be the one to announce it.
But despite the lack of clarity, the evidence is stacking up at a phenomenal rate. At this stage, it appears mighty likely a remaster really is imminent.
Given claims the Chrono Cross remaster is set to be revealed sometime around Christmas (or potentially even at The Game Awards), it shouldn't be long before we hear more about this rumoured project.