A slew of significant changes are slated for Respawn Entertainment's fast-moving battle royale, Apex Legends. Ahead of the game's 16th season of content, the developer outlined a brand new onboarding experience for new players, a complete rejigging of the game's class system for its characters that introduces new perks, the introduction of team deathmatches, and a 'Mixtape' limited time mode rotation, on top of a new weapon, and other changes.
This news comes shortly after publisher Electronic Arts announced the closure of Apex Legends Mobile, despite the game receiving Game of the Year honours from both the Apple App Store and Google Play Store, and seemingly having a healthy and active community. It appears that a renewed focus on bringing in fresh and returning players to the main game is the goal here, as Apex Legends reaches its 4th anniversary.
Read: EA reportedly cancels Apex Legends x Titanfall crossover game
'The sunsetting of Apex Legends Mobile does not affect the development of Apex Legends,' said Steve Ferreira, Game Director, in a media briefing for the Revelry update. The goal of these changes is to 'take a hard look at the game experience', not be 'precious about anything – everything is on the table for changing or cutting' and to open up 'opportunities for players to get into the game with less competitive modes'.
Here's a brief overview of all the changes being made:
Apex Legends Revelry: Season 16 Updates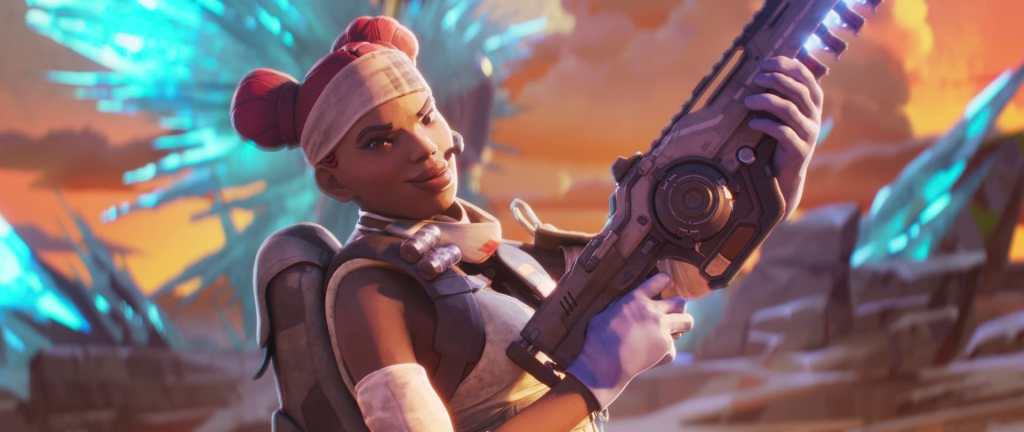 Class System Update
Apex Legends characters will be rearranged into a whole new class system, to better define their roles in the game, which have evolved since it launched in 2019. 
Some classes, according to Devan McGuire, Lead Legend Designer, had been 'losing their meaning', and didn't fit the way characters were used.
Each character will now have an extra perk unique to their class – with details to come.
List of characters and classes:
Assault
The Assault class focuses on combat utility and initiation. Characters include: Ash, Fuse, Maggie, and Bangalore.
Skirmisher
Skirmishers focus on mobility and escape, excel at flanking, and have a 'hit and run' style of play' Characters include: Pathfinder, Horizon, Octane, Wraith, and Mirage.
Recon
Recon characters focus on collecting intel on either the map, or enemy characters. They include: Bloodhound, Seer, Crypto, and Vantage.
Controller
Controllers focus on area control, creating an advantageous battleground for their allies. They include: Watson, Caustic, Rampart, and Catalyst.
Support
Support characters focus on keeping the team supplied and alive. They include: Lifeline, Loba, Newcastle, and Gibralter.
Legend Updates
A number of Legends, such as Wraith, Lifeline, and Seer, will receive further modifications to their personal character toolkit, on top of their classic perks. More details are set to arrive in the following days.
Apex Legends season 16 will feature no new Legend.

Evan Nikolich, Design Director says the reason is for players to get used to these new, sweeping changes.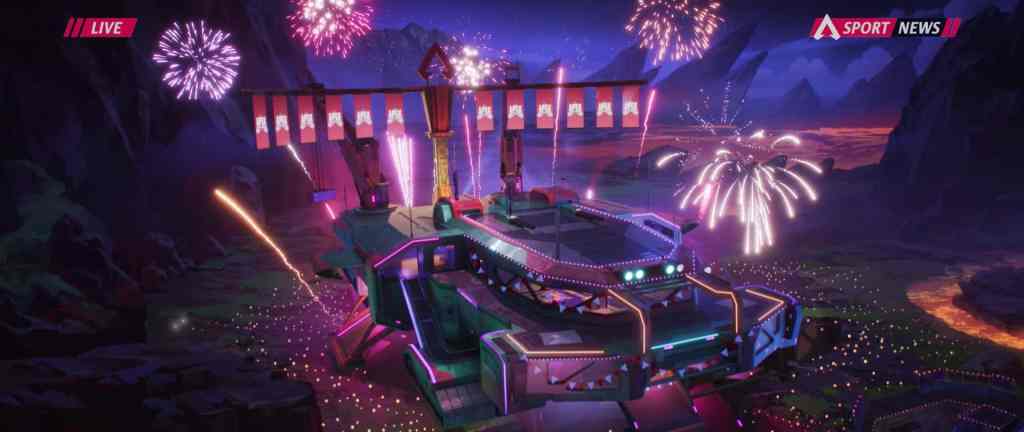 Mode Updates
Apex Legends will be removing its Arenas mode, and replacing it with the much-requested Team Deathmatch, a staple of many online multiplayer shooters.
Mixtape will also be added as a unique mode that rotates through several limited-time modes, such as Control and Gunrun. Marty Wong, Game Mode Designer, said the team wants people to 'feel comfortable making mistakes' in lower-stakes modes.
Team Deathmatch
Apex Legends Team Deathmatch will be a 6v6 mode with quick respawns.
Win conditions include 30 kills to win a round, 2 rounds to win a game.
You'll be able to select a pre-configured weapon loadout, and switch Legends and loadout on respawn.
Other weapons can be procured within a match.
Maps include: Party Crasher, Habitat 4, and Skulltown.
The mode will stick around for 3 weeks after the launch of season 16, after which it will be added into the new Mixtape Mode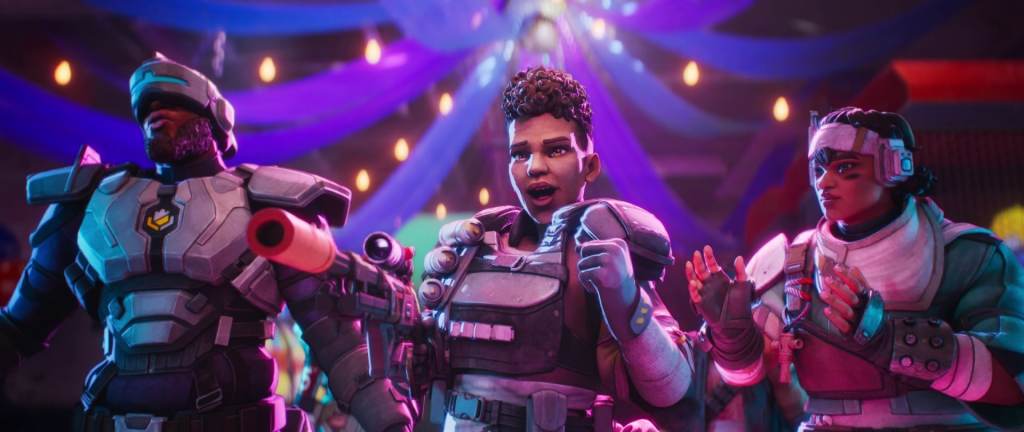 New first-time player experience
In an effort to cater to brand-new Apex Legends players, the game will be introducing a new onboarding experience that forces fresh accounts to tackle a series of bot-filled Orientation Matches before they can jump into the main matchmaking pool.
The game will also include a series of challenges that guide players into becoming aware of the less obvious mechanics of the game – things like kicking down doors, and swapping shields. The game's Firing Range is also set to receive a number of changes to become a more useful tool for everyone.
Orientation Matches
New Apex Legends players will be put into Orientation matches before they get matchmade into real battle royale matches.
These games will be made up of 16 teams of bots, and up to 4 squads of new players.
Orientation Matches take place on the King's Canyon map.
If a new player has more experienced friends, they can join the Orientation squad to help.
Once the new player either Wins a match, gets enough top 10 placements, or simply plays enough games, they'll graduate out of Orientation matches.
The bots will get a little bit more difficult as the matches progress.
Firing Range Changes
The Apex Legends Firing Range will see a number of new options, including the ability to set dummy movements – strafe direction, speed, crouch status, and shield amount
New hit indicators will help players understand spray patterns, and there will be damage numbers.
There is now unlimited ammo, so you don't need to break your concentration to go back and stock up.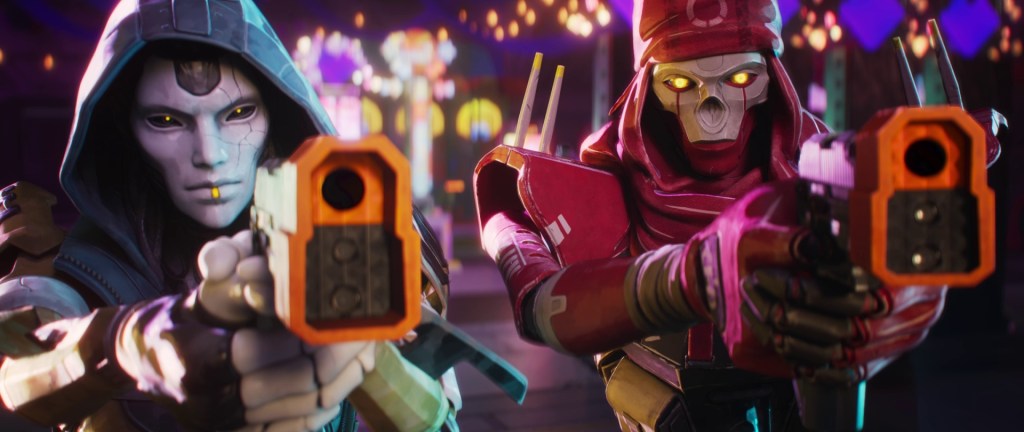 New Weapon
Apex Legends will introduce a brand new gun in its Revelry update – a burst assault rifle called the Nemesis.
Lead Weapons Designer Evan Canavese says the team has purposely designed the gun to be a strong option, hoping to change up the current game meta, which sees the R301 and Flatline rifles dominating.
It fires in a 4-round burst with an automatic trigger – so as long as you keep holding it down, it'll continue to burst-fire.
The delay between bursts will reduce the longer you fire it.
The gun will hold onto that reduced burst delay for a short time – meaning that it can persist during reloads.
The Nemesis uses Energy Ammo, and will have its own barrel, magazine, and stock attachments.
Apex Legends Revelry Release Date
The Apex Legends Revelry update releases on 14 February 2023.
---
Apex Legends is available on PC, PlayStation 5, PlayStation 4, Xbox One, Xbox Series X/S, and Nintendo Switch.