With the Golden Week sales starting to wrap up on the PlayStation Store, Nintendo Switch eShop, and Steam, it's time for a slew of new publishers to step up and offer their incredible wares at a steal. If you primarily play video games on PC, this week is a fantastic one for you, with a number of Steam Sales focused on publishers Devolver Digital and Raw Fury, the Going Rogue roguelike sale, and the LudoNarracon sale highlighting some amazing narrative-focussed games.
Here are some of our personal highlights from the various Steam sales that have kicked off in May 2022.
[Note: All prices are in Australian dollars, but should have equivalent percentage discounts for other currencies.]
---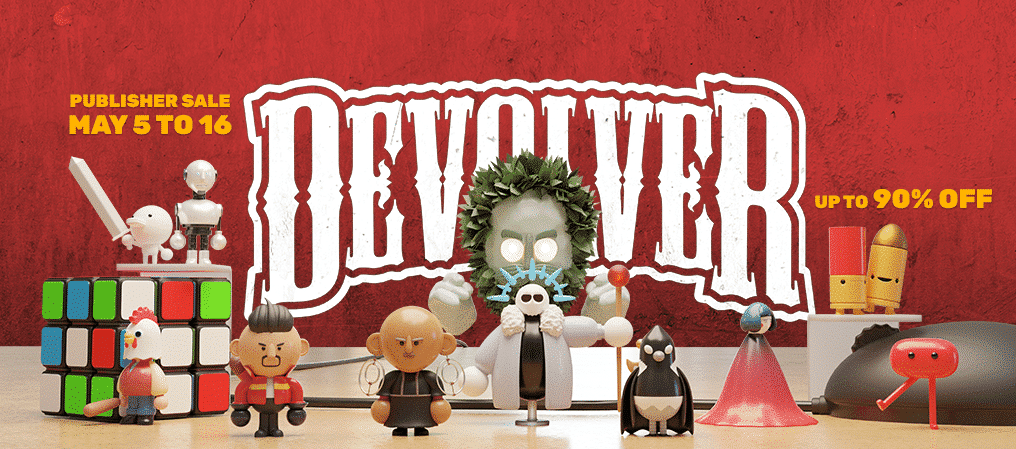 Devolver Digital Publisher Steam Sale Highlights
Devolver Digital has a solid reputation for publishing incredibly tight and inventive action games, as well as games with creepy and unnerving undertones. That's certainly evident in the picks here, which are some of the best games of the last decade. It's a very heavy sale with big discounts of up to 90% off, meaning you can pick up some absolute classics for less than a cup of coffee in some instances.
Definitely don't miss out on the frantic traversal action of Downwell for under two dollars, the unnerving storytelling of Stories Untold for three dollars, or the jazzy punching-gorilla style of Ape Out for five dollars.
Boomerang X is another must for fans of fast-paced action – it's one of the most overlooked titles of 2021. And if you haven't tried out some of 2021's absolute best games: Inscryption, Death's Door, and Loop Hero, now is a fantastic chance.
Here are our Devolver Digital Steam sale highlights:
The Devolver Digital Publisher Steam Sale ends 16 May 2022.
---

Raw Fury Publisher Steam Sale Highlights
Raw Fury has set itself up as a publisher of very stylish adventure games recently, with its latest game, NORCO absolutely knocking it out of the park in terms of storytelling and atmosphere. The beautiful sights and sounds of Sable also caused quite a commotion upon its release, and it's definitely worth checking out.
The publisher's older adventure games, which have bigger discounts during this sale, are also absolutely worth picking up if you have an affinity for point-and-click adventures and great storytelling. Sci-fi detective story Whispers of a Machine is probably my favourite of the lot, which you can't go past for under five bucks.
Here are our highlights for the Raw Fury publisher Steam Sale:
The Raw Fury Publisher Steam Sale ends 11 May 2022.
---
Going Rogue: Rougelike Steam Sale Highlights
Following the full launch of the beloved Rogue Legacy 2, Valve has taken the chance to highlight some of the best roguelike games available for PC on Steam with a celebration of the genre.
It's extended the definition out to include games which incorporate roguelike elements in them – mainly progression through failure. Any excuse to help people brush up on some modern classics.
Don't miss Hollow Knight, whatever you do.
Our highlights for the Going Rogue roguelike Steam Sale:
The Going Rogue roguelike Steam Sale ends on 16 May 2022.
---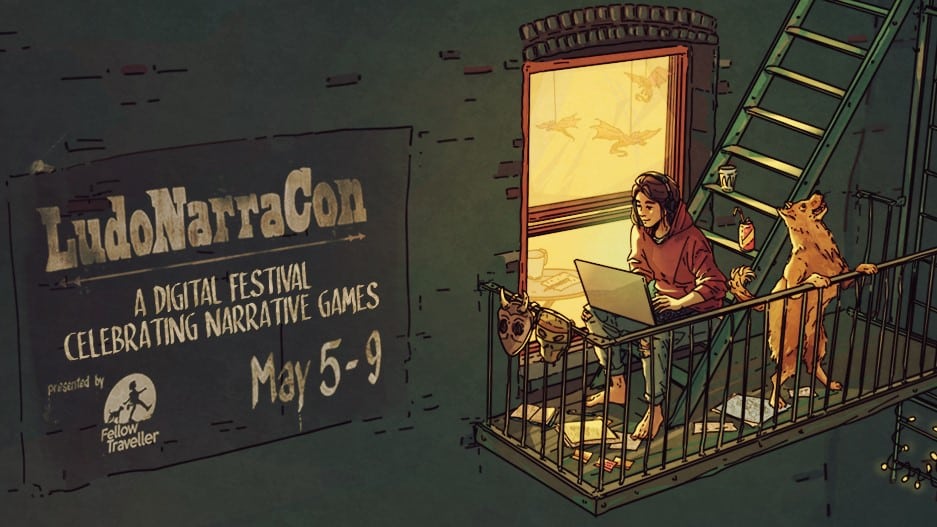 LudoNarraCon Steam Sale highlights
The LudoNarraCon festival is now underway for 2022, and acts as a celebration for narrative-focussed video games. It takes place on Steam itself, featuring a variety of talks and panels with acclaimed developers behind some of the best narrative games of all time.
There are a ton of great games here, all telling different kinds of great stories, using interactivity in unique ways. My top picks would have to be Mutazione, Eliza, In Other Waters, and Paradise Killer, but you really can't go wrong with any of these.
Read: Citizen Sleeper Review – Wake up to yourself
Our highlights for the LudoNarraCon Steam Sale:
The LudoNarraCon 2022 Steam Sale ends on 9 May 2022.