What is Elden Ring?
Elden Ring is the latest game by developer FromSoftware, known for its fantasy action role-playing games. Its most influential title is Dark Souls, but FromSoftware also developed Bloodborne, a PlayStation 4 exclusive set in an occultist Victorian setting as well as Sekiro: Shadows Die Twice, which is steeped in Japanese mythology.
A remake of the precursor to Dark Souls, called Demon's Souls, was released as one of the first titles for PlayStation 5.
Colloquially, FromSoftware titles are known as 'Soulsborne' games, characterised by their challenging combat, where every attack matters and death comes quickly if you aren't completely paying attention. The games are also known for their intricate, labyrinthine levels and incredibly imposing enemies. Soulsborne games have a large and very enthusiastic audience, who have found great satisfaction in overcoming their tough hurdles.
Elden Ring takes much of the Dark Souls DNA and transposes it into an open-world experience.
The game will still have its contained, intricate levels dotted throughout, but there is a larger element of non-linear exploration and discovery. It's also notable because George R.R. Martin, the author of the popular fantasy novels A Song of Fire and Ice (adapted for television as Game of Thrones), was involved in writing the game's lore and narrative worldbuilding.
Is Elden Ring a good game?
Yes! It's excellent. In our Elden Ring review, we said that Elden Ring is 'an exceptional, accomplished work that realises a fantasy world of solemnity, beauty, and menacing uncertainty you can't help but lose yourself in.'
We wrote that Elden Ring was 'imposing and satisfying to overcome as ever', and some of its new game mechanics 'encourage you to explore widely in a beautiful, awe-inspiring landscape.'
But don't just take our word for it: Elden Ring is already one of the best reviewed games of all time, according to review aggregators.
However, it's important to know that like most other things, whether you personally take to Elden Ring is all a matter of taste and personal preferences. Given that FromSoftware games are designed around challenge and difficulty, Elden Ring may still not be a game you enjoy playing, even if it does feature some new, more approachable game mechanics that makes the experience more encouraging.
As always, it's best to read Elden Ring reviews and decide for yourself whether you'd like to give it a go or not.
How does it play?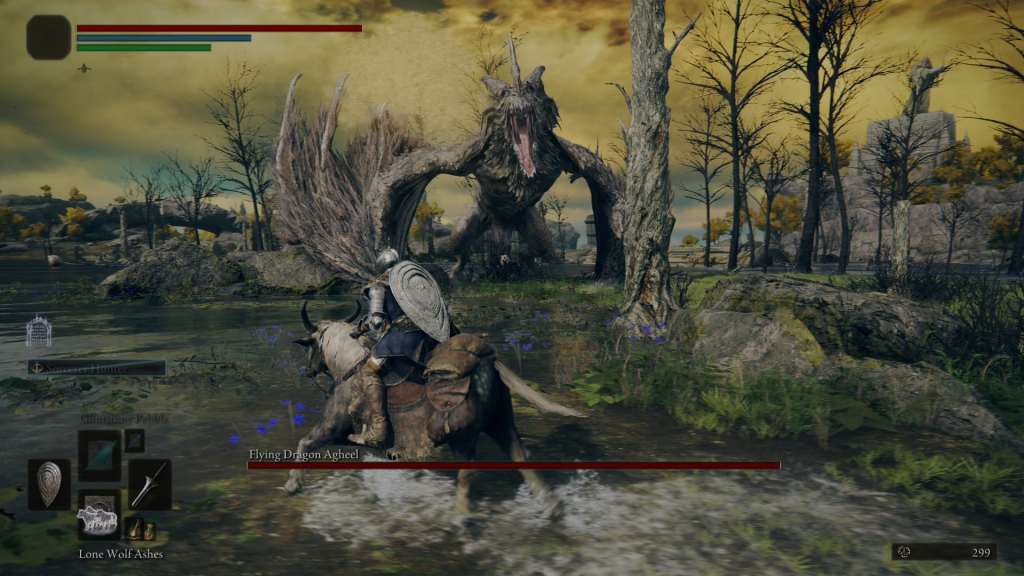 Elden Ring is a third-person action RPG, where combat is in real-time. There are a variety of classes and a number of different weapons you can wield. Defeating enemies earns you a currency (Runes) you can choose to spend on purchasing weapons and items from merchants, or levelling up the abilities of your character in various ways.
The biggest feature of the game is its open-world, which is a first for Souls-like games.
From our experience with the game so far, this means there are plenty of mysteries to discover and enemies hidden away in pockets of the map. Many of them are optional, but stumbling on all the unnerving surprises the game has is very enjoyable.
You can read more about what the game is like to play in the GamesHub's Elden Ring preview article.
Read: Elden Ring makes the Dark Souls brand of dread work in an open world
Does Elden Ring have multiplayer?
Yes. The game will feature the same kind of multiplayer features seen in past FromSoftware games.
Dark Souls, Demon's Souls, and Bloodborne have had a unique form of cooperative multiplayer in the past, where you can use items to 'summon' another player to assist you in your battles.
In the same way, you can also fight other players by 'invading' their worlds.
While playing Elden Ring, you can also see messages people have left on the ground. These might be warnings about dangers ahead or directions to secret areas, but they can also just be innocuous or unhelpful too.
How long does Elden Ring take to beat?
At the Taipei Game Show 2022, Elden Ring producer Yasuhiro Kitao revealed that the game would take around 30 hours to complete.
While he acknowledged that playtime will vary from player to player, he said 'the idea is that the main route should be able to be completed within around 30 hours.'
'The game as a whole is quite massive and contains many dozens more hours' worth of gameplay, but if we are talking about the main route only, it shouldn't take much longer than that,' he said. 'With the world being so vast, the game is designed so that it can be cleared without necessarily experiencing everything.'
In our experience, we'd say the 30 hour mark is probably only right if you stick strictly to the main path, and you've played through it before. There's far more to see and do, and chances are you'll need to do lots of side activities to get your character to a state where they can feasibly take on the main challenges.
Where can I find tips on playing Elden Ring?
Whether you're a newcomer to FromSoftware games or you're a seasoned veteran, we've compiled a brief Elden Ring guide with 10 Elden Ring tips every player should keep in mind.
There are a lot of new mechanics and quirks, so it's well worth a read!
When does the game release?
The release date for Elden Ring is 25 February, 2022.
The game was delayed from its original release date of 21 January, 2022 as the 'depth & strategic freedom of the game exceeded initial expectations'.
What consoles is the game available on?
Elden Ring will be available on PC, PlayStation 5, PlayStation 4, Xbox Series X/S, and Xbox One consoles.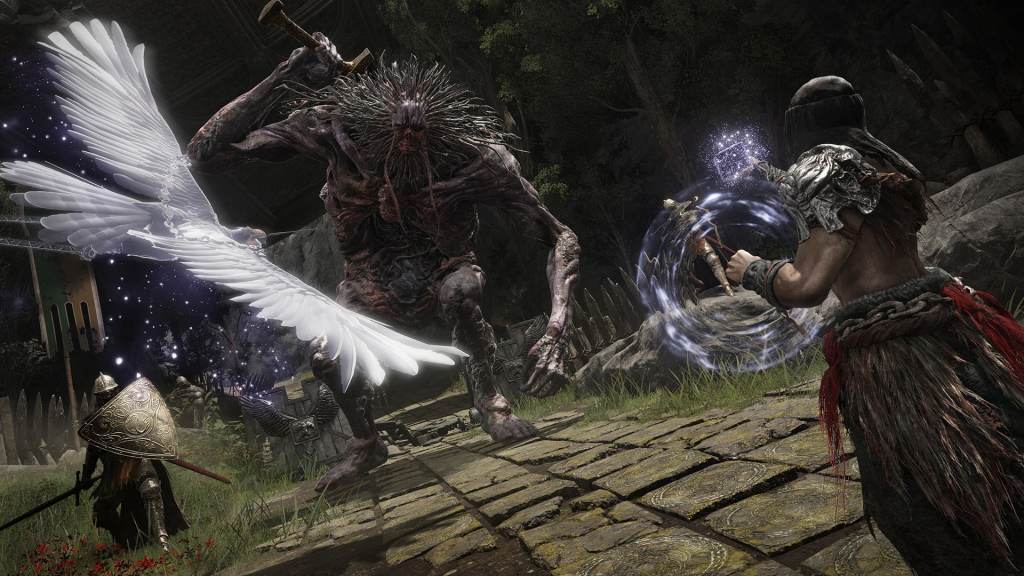 Can I transfer my Elden Ring progress to another console version of the game?
Publisher Bandai Namco have confirmed that if you begin the game on a PlayStation 4, you can transfer your save data to the PlayStation 5 version. However, you cannot transfer PlayStation 5 save data back to the PlayStation 4, even if it was originally a PlayStation 4 save files.
In contrast, save data on any console in the Xbox family will be cross-compatible, meaning you can transfer your save data freely.
What are technical specs of the game?
As outlined by Bandai Namco, Elden Ring will feature a graphical resolution of up to 4K (3840x2160P) and a framerate of up to 60FPS on PC, PlayStation 5, and Xbox Series X.
We assume that on PlayStation 5 and Xbox Series X, the game will feature two graphical modes: one that prioritises maintaining the quality of the image at a higher resolution, and one that prioritises maintaining a 60FPS framerate.
The game will also support High Dynamic Range (HDR) displays, and will feature Ray Tracing in a patch to be released post-release.
Elden Ring PC specs
Maximum resolution*: Up to 3840x2160P
Framerate: Up to 60FPS
HDR*: Supported
Raytracing (via patch): Supported
Elden Ring PlayStation specs
| | PS4 | PS4 Pro | PS5 |
| --- | --- | --- | --- |
| Maximum Resolution | Up to 1920x1080p | Up to 3200x1800p | Up to 3840x2160p |
| Framerate | Up to 30fps | Up to 30fps | Up to 60fps |
| HDR | Supported | Supported | Supported |
| Ray tracing (via patch) | Not supported | Not supported | Supported |
Elden Ring Xbox specs
| | Xbox One/S | Xbox One X | Xbox Series S | Xbox Series S |
| --- | --- | --- | --- | --- |
| Maximum resolution | Up to 1600x900p | Up to 3840x2160p | Up to 2560x1440p | Up to 3840x2160p |
| Framerate | Up to 30fps | Up to 30fps | Up to 60fps | Up to 60fps |
| HDR | Not supported | Supported | Supported | Supported |
| Ray tracing (via patch) | Not supported | Not supported | Not supported | Supported |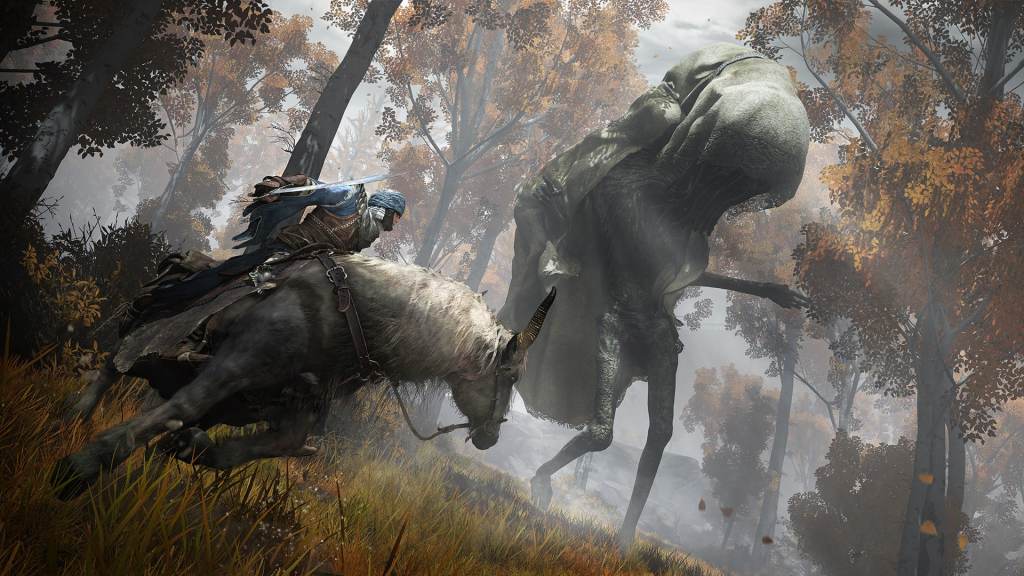 Trailers
There have been a few trailers of Elden Ring released to date. Here's the initial CG announcement from 2019, which sets up the epic and dark tone of the world quite nicely.
We didn't hear much about the game for a long time after that however, at E3 2021 we finally got our first look at Elden Ring's in-game visuals.
In November 2021, shortly after the announcement of the game's delay and the announcement of a Closed Network Test, Bandai Namco also revealed this long, in-depth look at actual gameplay footage, showing off a number of areas, enemies, bosses, and characters.
It's the most comprehensive look we've had so far, and features content far above and beyond what is available in the Closed Network Test.
There's plenty to look forward to when Elden Ring launches on 25 February, 2022.