FromSoftware's latest fantasy action-RPG, Elden Ring, has eclipsed all expectations to become one of the best-reviewed games of 2022 so far, garnering a metascore of 97 on Metacritic and 96 on OpenCritic as of writing. Both sites operate as aggregates giving a clear view of overall sentiment towards a title – and while reviews are opinion-based and subjective, it's rare to see such unanimous love for a video game.
Critics from around the world are heaping praise on the title, including major news publications like VGC, GamesRadar, Screen Rant, Destructoid, GamesBeat and The Guardian, which all gave Elden Ring perfect 100 scores in their reviews.
GamesHub similarly rated the game with a perfect score, thanks to an unparalleled open world that encourages curiosity, exploration, and going down unworn paths.
Read: Elden Ring Review – Stay a while, stay forever
On Metacritic, the title has no score lower than 90 so far, with many of the current reviews focussing on the enormity of the game's world and immaculate concept design, as well as its refined combat, challenging adventure, and the narrative's balance between terror and wonder.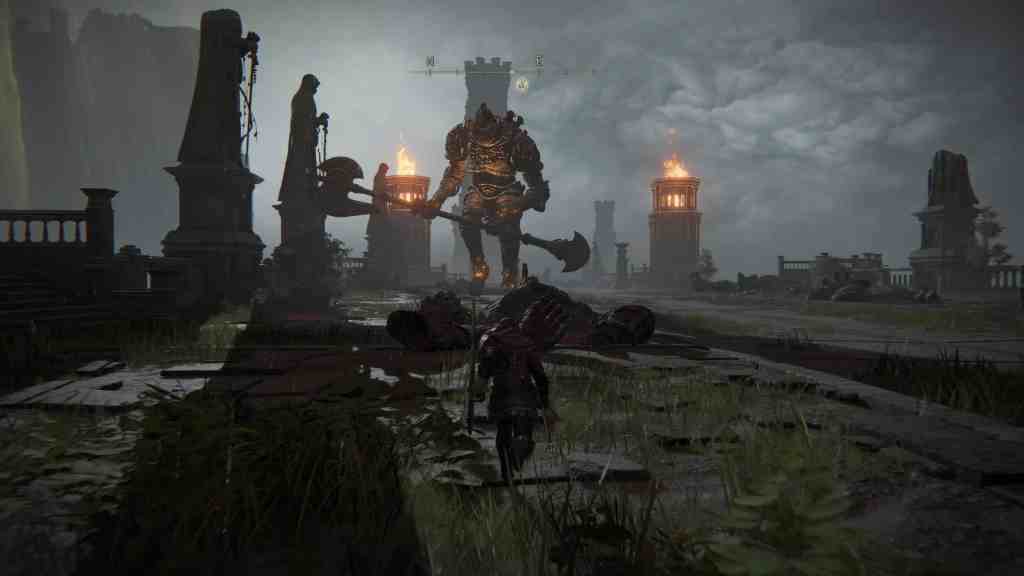 'Elden Ring's challenges are as imposing and satisfying to overcome as ever, but there's also a degree of hope woven into the fabric of the game's design, one that encourages you to explore widely in a beautiful, awe-inspiring landscape,' GamesHub's Edmond Tran wrote in his review.
Other reviews felt similarly, noting just how much satisfaction could be taken from every twist and turn in the tale of the Tarnished and their journey into the Lands Between.
Another common sentiment in reviews is a surprising one: that Elden Ring takes steps towards approachability that most other FromSoftware games don't. According to Tran and other critics, features like multiple pathways, increased checkpoints, and optional bosses make the experience a touch more relaxed than before.
Rather than tasking players with impossible, death-defying feats before moving forward, Elden Ring sounds more forgiving, allowing players to walk away and return to battles later, when their weapons are stronger, and their fortitude is improved.
This should come as some relief to players who've previously avoided FromSoftware games due to their high level of difficulty. It's certainly another reason to check out what may become 2022's best reviewed game overall.
The reviews Elden Ring has garnered so far are mightily impressive, and they might just tempt cautious players to check out the worlds of FromSoftware with brand new curiosity. If you're still on the fence, check out the GamesHub review – it should give you a clearer idea of exactly what you're in for, and why you should play the best received game of 2022 so far.