Xbox has officially revealed the brand new Stellar Shift controller – which sports a fresh colourway with a shimmering blue and purple hue that changes when you view it from different angles. It joins fellow newbie Deep Pink as another great addition to the Xbox controller lineup.
The Xbox Wireless Controller – Stellar Shift Special Edition will be available from 21 February 2023, and will cost AU $99.95 at launch. It's expected to be in stock at local retailers in Australia, including JB Hi-Fi and EB Games, but will also be available for purchase on the Xbox website.
'Get surreal with the Xbox Wireless Controller – Stellar Shift Special Edition with a hybrid D-pad featuring a colour-shifting, blue-purple shimmer and rubberised purple swirl grips,' the controller's official description reads. 'Stay on target with a hybrid D-pad and textured grip on the triggers, bumpers and back case. The rubberised purple swirl grips makes each one unique by design.'
Read: Xbox Design Lab is finally launching in Australia – and it's excellent
If purple isn't quite your jam, Xbox has also recently announced other pearl 'Shift' models including Aqua Shift (blue) and Lunar Shift (grey) which both feature similar shimmering, metallic colourways.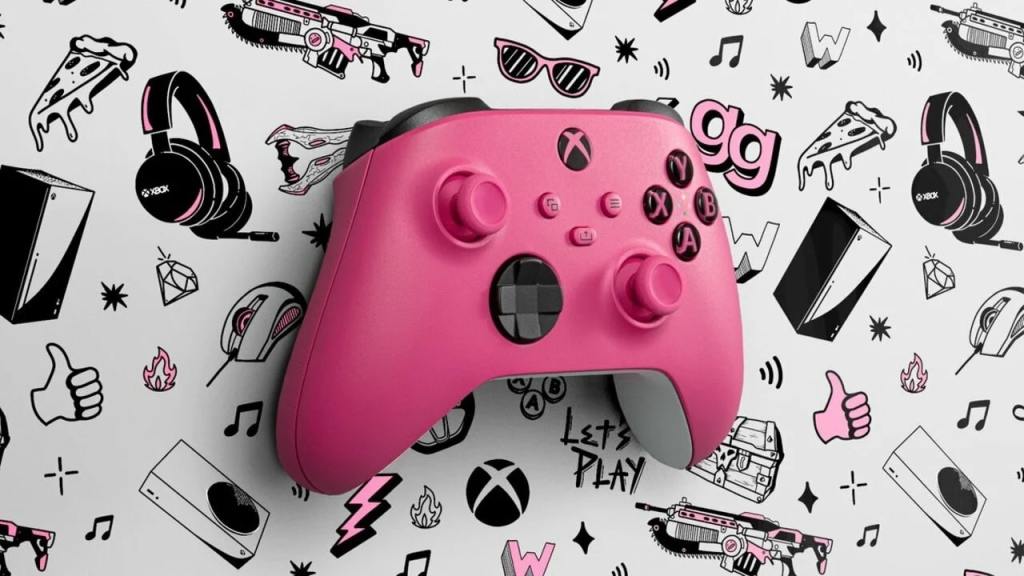 In recent months, Xbox has become far more daring with its controller designs, unleashing plenty of fan-favourite colourways and long-requested options beyond those offered via Design Lab. While this has likely tempted the wallets of many, it's also provided the chance for players to customise their gaming setup, and bring a bit of colour into their lives.
These days, we all need a bit more joy where we can get it. If that comes in the form of a shimmering purple-and-blue controller, then we thank Xbox for its contribution.
The Stellar Shift controller is set to launch in retail stores on 21 February 2023. The Deep Pink controller will arrive earlier, on 10 February 2023.