Ubisoft's continued insistence on implementing NFTs in its games has frustrated fans and developers, with several employees reportedly saying they 'hated' working with crypto and strongly disagree with management's decisions. Despite major backlash, Ubisoft has doubled down in the space, with Nicolas Pouard, VP of Ubisoft's Strategic Innovations Lab, recently saying doubters just didn't 'get' the technology. In an effort to change minds, Ubisoft has reportedly come up with a genius solution: gifting free Ghost Recon NFTs to all staff.
To celebrate the launch of Quartz, the company's proprietary NFT system, and the 20th anniversary of the Ghost Recon franchise, Ubisoft reportedly minted exclusive hat NFTs for staff, which could be worn by in-game avatars.
'With the opening of the Ubisoft Quartz platform in December, we thought of creating an exclusive Digit for you, the "Ghost Recon 20th anniversary cap!"' the announcement, viewed by Kotaku, reads. 'If you want to receive this exclusive Digit, we will inject it into your crypto-wallet on the 9th of March.'
It appears the purpose of these unique NFTs is to convince developers that the technology is worthwhile, and that owning unique in-game items provides some sort of benefit to players – despite similar skins already existing in video games without the need for reliance on harmful blockchain technologies.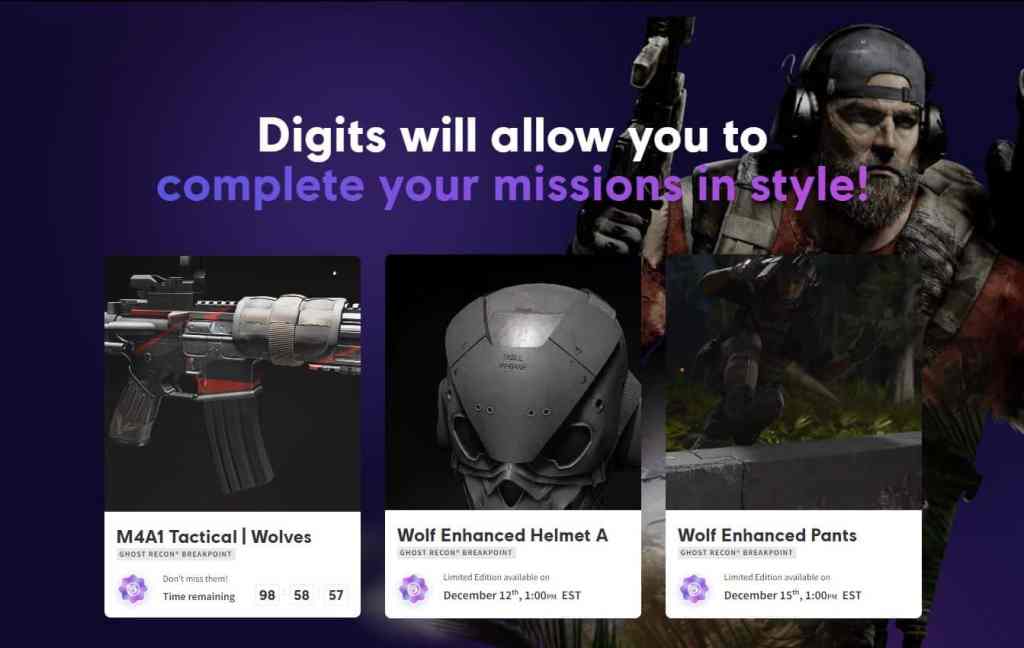 The move follows major criticism from employees, who reportedly labelled Ubisoft's continued adoption of NFTs as 'upsetting', 'far from fun' and 'garbage'.
'I still don't really understand the "problem" being solved here,' one employee reportedly wrote on an internal Ubisoft social media hub, via Kotaku. 'Is it really worth the (extremely) negative publicity this will cause?'
'How can you look at private property, speculation, artificial scarcity, and egoism, then say 'yes this is good, I want that, let's put it in art?' another wrote on the platform.
Many staff are reportedly concerned that fans are turning against their work, with these fears being highlighted by aggressive social media posts and declarations from fans claiming they will not support Ubisoft going forward, or buy future games.
It appears that Ubisoft's response to these valid concerns is to gift NFTs to staff, in the hopes this will illuminate the benefits of the technology and diffuse the tension that's reportedly grown since the technology was implemented.
While companies like EA are slowly backing off support for NFTs, following loud community backlash to projects like Team17's Worms metaverse, it appears Ubisoft is digging in. For now, the company plans to continue launching NFTs in the hopes that the tide of criticism will slowly and eventually cease.