There's nothing quite like curling up into a cosy corner with your favourite book, wearing comfy old clothes and a warm blanket. With the latest Grunge Revival and Book Nook Kits for The Sims 4, your favourite Sims can do exactly that.
Grunge Revival is the latest Clothing Kit to be added to the game, and it provides a range of old school cosmetic options for anyone still living in the 1990s. In the Kit, you can nab a new folded t-shirt, graffitied jeans, ripped jeans, baggy hoodies, a layered dress, a checkered mesh top, and plenty of loose denim.
It also appears there's a mini leather backpack included in the Kit – potentially attached to the layered dress clothing item, or as an additional, fun accessory.
As EA has made clear, this kit is not the same as the potential Goth Fashion Kit which was part of a community vote in May 2023. Should Goth have won its voting round, it will appear in a future Kit release, alongside the winner of the 'High-Tech Futurism vs. Medieval' vote.
The paired Kit release for the upcoming Grunge Revival is the lovely Book Nook Kit, which features an array of new furniture to help create a warm and comfortable space for your Sims to read.
Read: The best Sims 4 expansion packs for beginners
As you'd expect, the pack comes with a variety of new bookshelves which will stack to the roof of your home. If you've ever dreamed of having a wall-to-wall library of books, then you'll get your wish in digital form with this Kit.
You'll also have nicer places to read these books, with new window seating options, and plush sofas. While this may not feel like an essential Kit, the wholesome vibes certainly make it worth a look.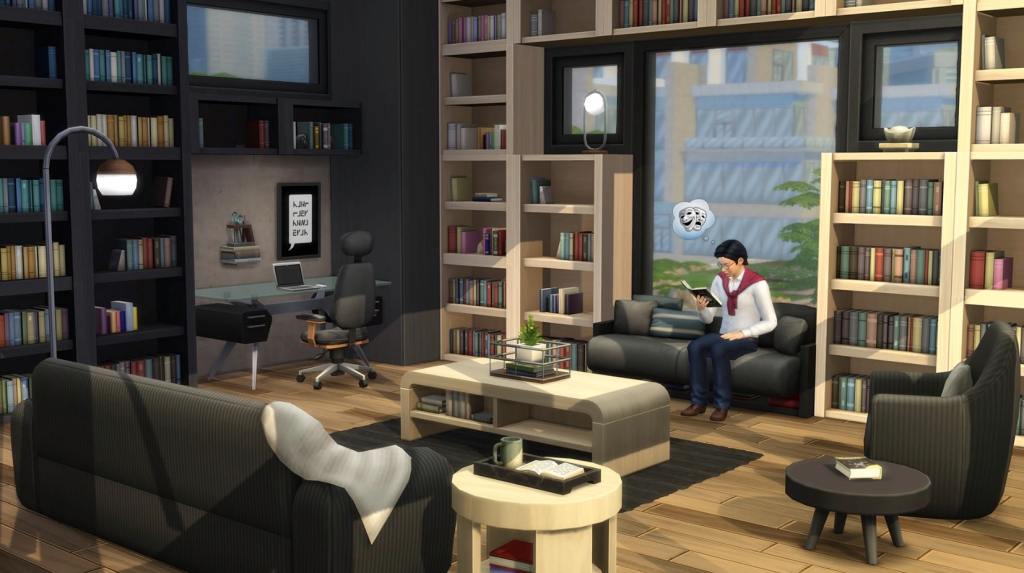 The Sims 4 Grunge Revival and Book Nook Kits will launch together for PC and consoles on 1 June 2023. You can check out more details on the EA website.