As The Sims 4 continues to expand with new game packs, kits, and expansions, EA and Maxis have invited loyal players to vote on what comes next. Four new Create-A-Sim (CAS) and Build Buy Kits are in the running for release in future, and the public popularity of each will determine whether they nab a coveted release.
In a new survey, players can pick from four options, with each pair fighting for dominance. In future, players will see either the Rainbow Core Style Kit or the Goth Fashion Kit launch for Create-A-Sim, and either the Medieval Castle Kit or High Tech Futurism Kit launch for Build Buy Mode.
The Fashion Kits are polar opposites, but each has their own appeal.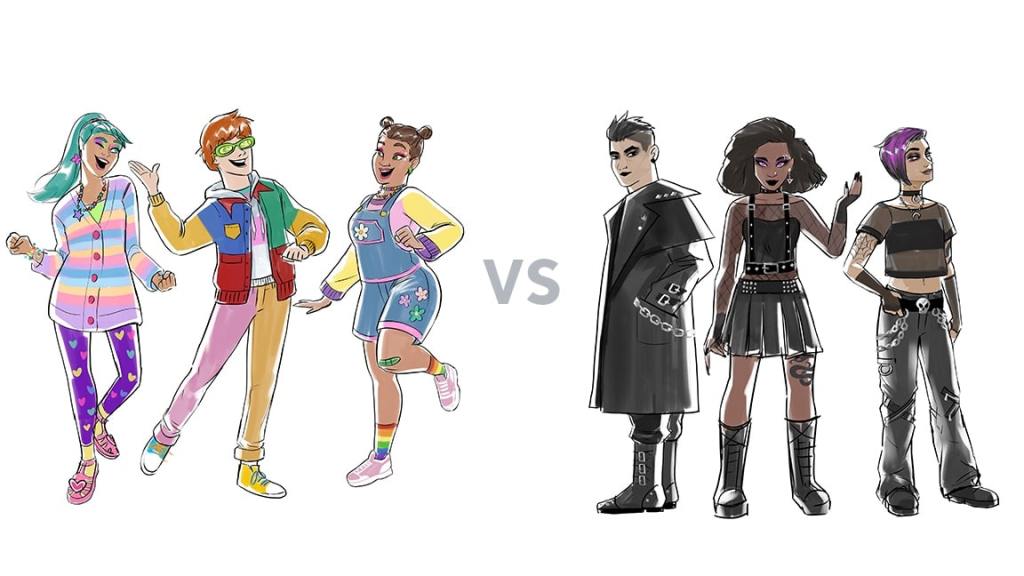 The rainbow cardigan and love heart tights of the Rainbow Core style are absolutely adorable, as is the pink-lined denim jumpsuit. On the other hand, the Goth Fashion outfits are just plain cool. The Sims 4 lacks any proper gothic coats, so that would be a massive boon for the game. Likewise, the mesh tops and chain-theming would add a sense of 90s style that's currently missing in CAS.
There's already enough colourful, bright clothes in the game, so a bit of darkness might be in order.
Read: How to find and download the best mods for The Sims 4
As for the Build Buy Kits – they're both fantastic ideas. Medieval theming for the game would be a great callback to the underrated Sims Medieval, and allow anyone to realise their dreams of living in a magical castle. Meanwhile, the future kit looks very glam, and could feature strong ties to The Sims 3's Into the Future expansion.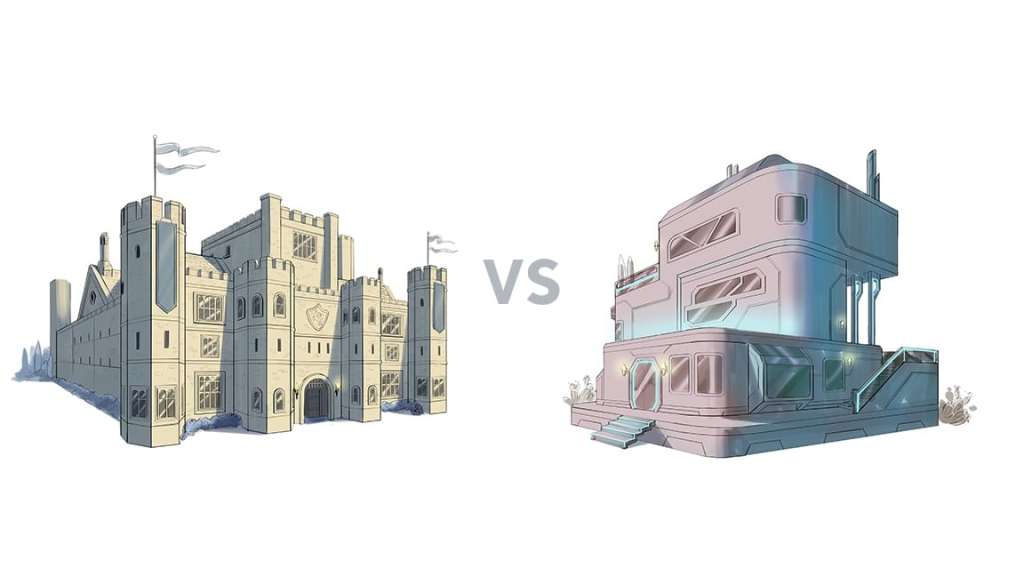 There are plenty of exciting ideas in these duelling Kits – so no matter which ones get chosen, there'll be something new to enjoy for everyone. We're personally rallying for the 'Goth / Medieval' combination here but if you'd like to share your own opinion, you can now vote in the latest Sims 4 survey.
Voting closes on 21 May 2023 at 7:00 pm PST. The results will likely be announced in the weeks following this closure.