Summer camp is going deadly once again in The Quarry, a new slasher horror game from 2K Games and Supermassive Games. With so many camp goers ending up missing or dead in American pop culture, it's a real mystery why teens keep returning to those pesky camps – but no spooky creatures or unpredictable horrors will keep the cast of The Quarry from partying on.
In this adventure, a group of plucky teens will be thrust into a world of adult responsibility as a summer camp party quickly devolves into a hair-raising murder scene. When the night goes down, the 'blood-drenched locals' come out, forcing friendly banter and flirtations to take a back seat to surviving in the deadly woods.
You'll get a turn to play each of the camp counsellors in this cinematic, Until Dawn-like tale, with each having their own motivations and possibilities. You can either lead them to the end of the night, or you can put a foot wrong, and have them spiralling to their deaths.
Read: What we know about the leaked Dark Pictures games
It appears choice and consequence will be a big part of gameplay, with players able to decide where to investigate, and when to run for their lives. These decisions can be made solo, or alongside up to seven other players in online play mode.
The all-star cast includes a number of famous faces, like: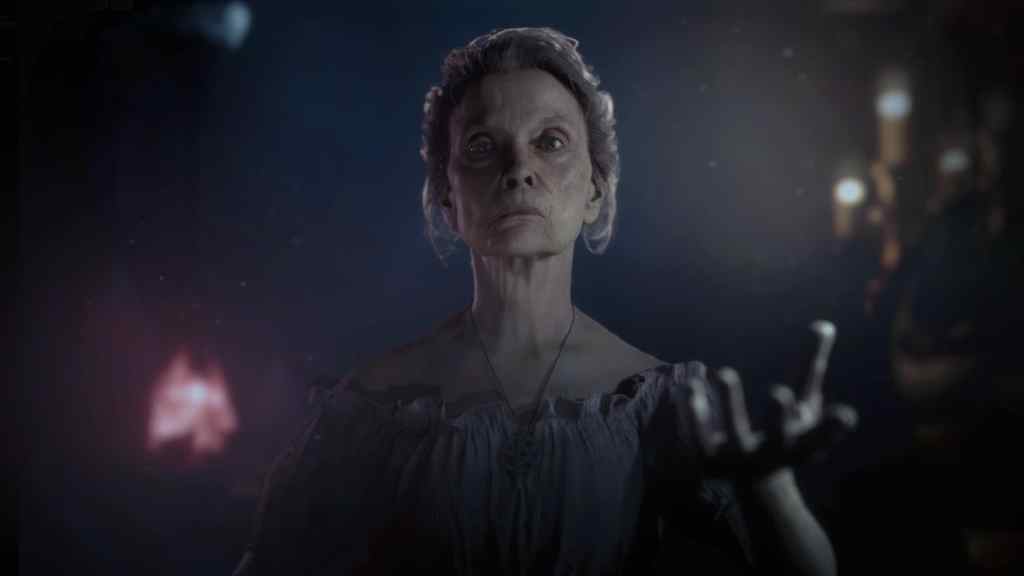 David Arquette (Scream, former WCW World Heavyweight Championship)
Ariel Winter (Modern Family)
Justice Smith (Jurassic World)
Brenda Song (Dollface, The Suite Life of Zack & Cody)
Lance Henriksen (Aliens)
Lin Shaye (A Nightmare on Elm Street)
Ted Raimi (The Evil Dead)
Grace Zabriskie (Twin Peaks)
Miles Robbins, Halston Sage, Zach Tinker, Siobhan Williams, Skyler Gisondo and Evan Evagora round out the rest of the cast.
It's an eclectic group, and one you'll need to protect at all costs.
You can check out the official announcement trailer here.
In addition to basic game modes, which already look appropriately bloody, players who fork out for the Deluxe Edition of the game will also be able to jump in with a slimy-sounding 'Gorefest' mode, or tailor their game with the 'Horror History Visual Filter Pack', which pays homage to the classics of the slasher genre.
What's clear from these special features is that The Quarry is going to be a stomach-churning ride.
The Quarry is set to launch for PlayStation 4, PlayStation 5, Xbox One, Xbox Series X/S and Windows PC via Steam on 10 June 2022.