Square Enix today revealed two new games at the March 2022 PlayStation State of Play. One was Valkyrie Elysium, a new entry in the Valkyrie Profile series. The other was The DioField Chronicle, a new strategy RPG property.
The trailer leads off with a familiar narrative setup – a conflict between three kingdoms fighting over natural resources. There's a distinctly European feel, and lending to that Western fantasy aesthetic is the fact that the composers on the HBO series Game of Thrones, Ramin Djawadi and Brandon Campbell, also serve as the composers for The DioField Chronicle.
Read: The DioField Chronicle Review – Real-Time in an Unreal World
Like many strategy RPGs, combat encounters take place from an isometric perspective. The game features real-time tactics, with a pause feature shown off in the trailer. This means that though the action will technically take place in real time, you'll be able to stop to plan and execute your moves.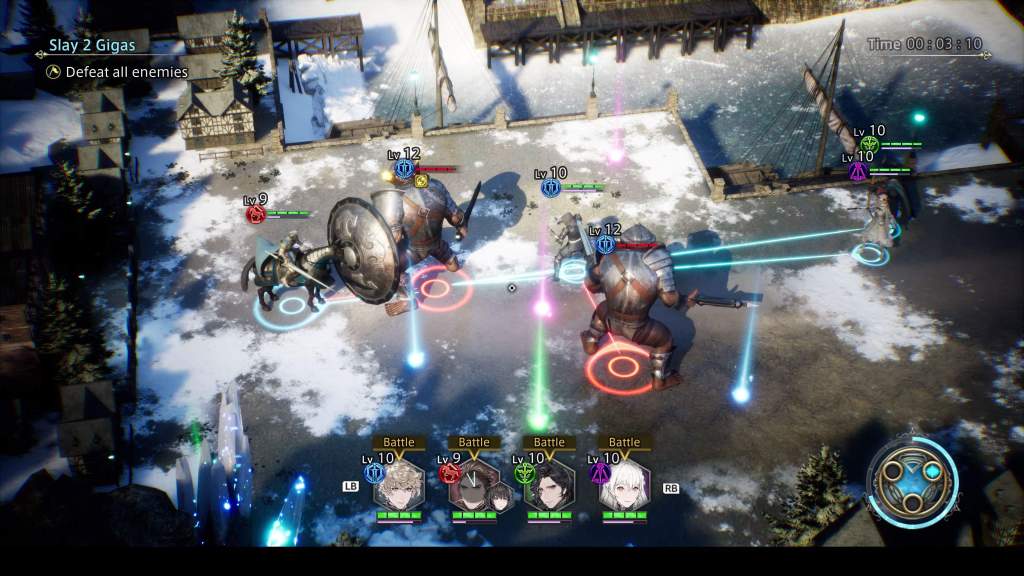 Originally popular with PC strategy games of the 1990s, this kind of combat system has come back into vogue with games like Dragon Age: Origins getting broader audiences accustomed to it, and titles like FTL: Faster than Light and Desperadoes 3 showing how interesting and complex developers can make it.
The DioField Chronicle looks to apply it to a style of war game you'd expect to be turn-based. The game has echoes of the Fire Emblem series, only with a real-time element.
Being a Square Enix game, DioField isn't strictly based in reality, of course. The trailer showed off a variety of magical abilities, dragons, and playfield-destroying creature summons.
The DioField Chronicle is coming later in 2022 for PlayStation 4 and PlayStation 5, Xbox One, Xbox Series X/S, Nintendo Switch, and PC via Steam.