Stars of Blood was a game in development at Valve in the very early 2010s, and while fans had previously only heard of the game via word of mouth, a new update has provided a deep look at the game's concept art and planned direction prior to its cancellation.
As discovered by Twitter user @game_obscure, an account that shares art from lost or forgotten games, the entire pool of concept art for Stars of Blood appears to have been available online for some time. It's been hidden away in the Valve archives, under the obvious category, 'Cancelled Games'.
If you head into the folder you can flick through to find art and files from the project, including beautiful concepts of sweeping sci-fi landscapes, whale-like creatures floating through the air and a city that strongly resembles a cyberpunk dystopia.
According to Gabe Newell, co-founder and president of Valve, the game was an internal project that featured 'space pirates' and while the concept was exciting, it 'never saw the light of day'.
Read: Collecting the history of video games
The reason for the cancellation has not been made clear, but the game doesn't appear to have escaped the concept art phase.
A test demo created by developer Gray Horsfield has previously been tied to Stars of Blood, but no official connections were ever confirmed.

All we really have to go off is the concept art hidden away in the Valve archive.
From angular spaceships to Star Wars-like fashions and desert landscapes, the game appears to have been inspired by many pop culture classics. There's certainly shades of Star Wars here, but also of Dune, Doctor Who and Star Trek in the designs of aliens and starships.
It looks very high concept overall, and the scope of art may indicate a game that was a bit too ambitious for its era. The landscapes here are gorgeous but in 2012, gaming hardware was nowhere close to achieving these scenes.
While we may never know why the game was cancelled, it's still a fascinating look into a history that could've been.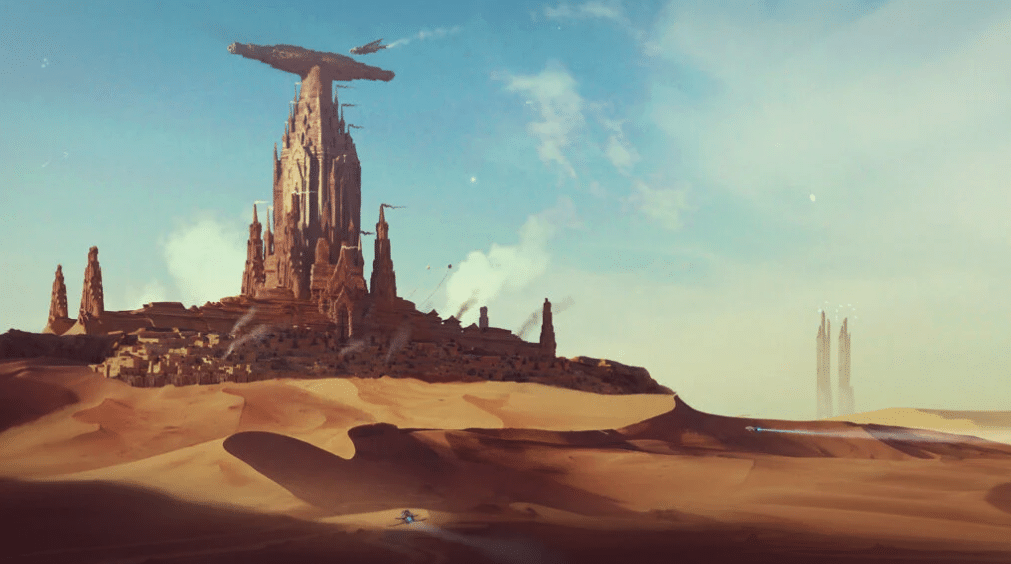 You can discover more of the Stars of Blood artwork via the Valve Archive here, and take a look at this intriguing slice of gaming history for yourself.