Space combat game Star Citizen began its crowdfunding campaign in 2012, with a whopping US $2 million (AU $2.7 million) raised initially. The game was supposed to launch in 2014, but as of 2021, there's still no full release in sight. Despite this, fans haven't stopped pumping money into the game, which recently crossed the US $400 million (AU $553 million) mark.
While Star Citizen's development has languished over the last nine years, fans continue to support the game through the purchase of subscriptions, starter parks, and virtual space ships – some of which don't actually exist yet.
The game itself is only available in bite-sized pieces, known as modules, which give players a 'taste' of the full experience. In the Hangar module, you can explore your fleet of ships. The 'Arena Commander' module is more combat-heavy, and allows players to face off against combat threats.
Read: Humankind designer discusses the burden of Civilization and respecting feedback
The newest module, 'Persistent Universe', was released in 2015, and is as close to a 'real game' as Star Citizen gets. Here, players can choose a space ship and set off on missions that send them to the furthest reaches of the universe.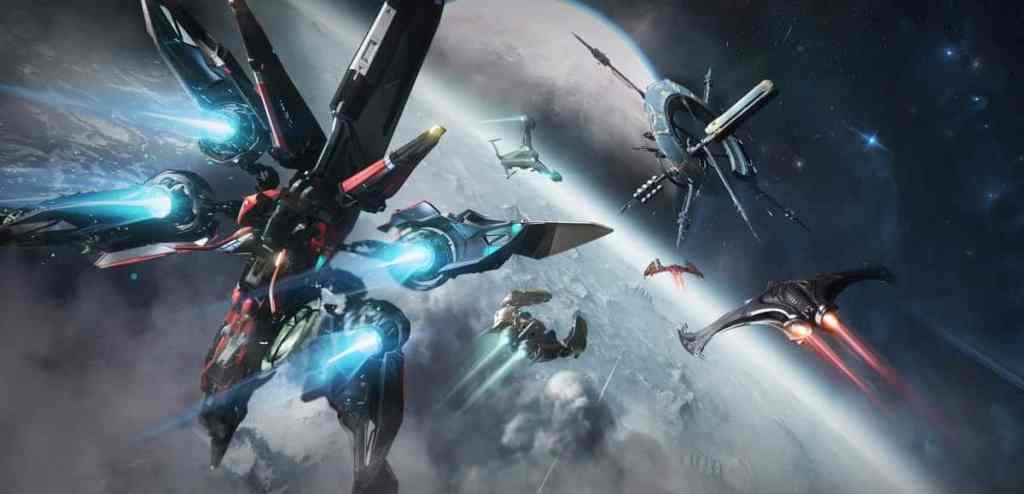 Persistent Universe allows players to sink real-life money into new space ships and other collectibles, and it appears this is where players are spending the most cash.
That's despite the game still being in 'alpha' state, with many of the promised features still missing. Over the last nine years, players have begged for progress or refunds – and have found difficulty getting either.
The game's cinematic campaign, known as Squadron 42, was designed to be one of its biggest draws. Announced in 2014, this story was said to throw players into the far reaches of space as they work within an elite military unit. Surprisingly, it has a number of major Hollywood stars attached, including Mark Hamill, Gary Oldman, Gillian Anderson, Mark Strong, Andy Serkis, Henry Cavill and Ben Mendelsohn.
Seven years after it was supposed to release, there's still no word on when it'll launch.
'We still have a ways to go before we are in beta, but everyone on Squadron 42 is working very hard to deliver something great,' Cloud Imperium Games boss Chris Roberts said in a blog update in October 2020.
Despite these delays, and the nine year development cycle, fans still have faith in the title. So much so that Star Citizen raised US $8 million (AU $11 million) in October 2021 alone.
While a firm release date for the game is still a long way off, it doesn't appear this will impact its fundraising in the slightest. Expect the game's revenue to grow exponentially before we hear more about a full release.