Takashi Iizuka, head of Sonic Team, has come out in defence of Sonic Frontiers after major audience complaints about the look of the upcoming adventure game. Speaking to VGC, Iizuka discussed fan reaction to the game, as well as calls for it to be delayed.
'It's not really that surprising,' Iizuka reportedly said of the mixed enthusiasm from fans. According to VGC, he claimed this was because fans didn't understand exactly what an 'open zone' game really was – and that fans will need to get hands-on with the game before they can really understand how this new style of gameplay works.
'This new game system itself is something that doesn't really exist in any other comparable titles, so we really hope that from here until launch we can really explain what open zone gameplay is,' Iizuka said. 'Right now we're just kind of watching videos of people reacting to what they believe the game to be.'
Speaking to IGN, Morio Kishimoto, Sonic Team veteran, appeared to describe an open world game when discussing Frontiers' open zone, indicating the two concepts really won't have that much difference between them. As indicated by game trailers and early screenshots, Sonic will be exploring a wide open world in this adventure, with rollercoaster-like rails acting as traversal tools.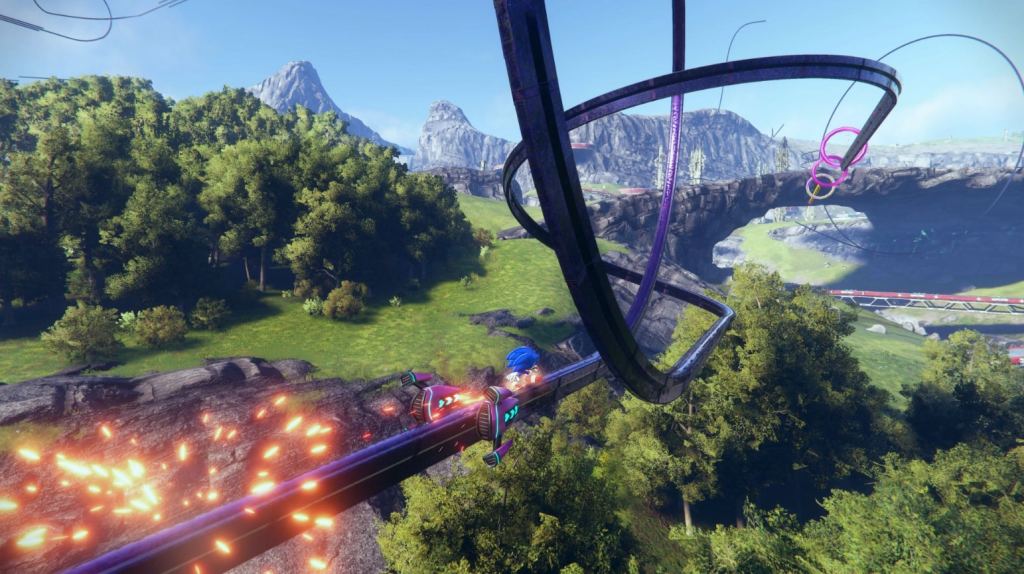 Read: Sonic Frontiers trailer makes Breath of the Wild trend online
This actually appears to be the feature fans are most excited about – with the real focus of complaints being on the stock, vaseline-lens world that Sonic explores. Many have pointed out the scenery and open world looks unfinished, and resembling a tech demo rather than a mainline Sonic game.
According to Iizuka, this seeming lack of polish is currently being addressed, although the gameplay footage seen is very close to the finalised version of the game.
'Regarding the technical bugs people are talking about, we're in development right now and we are moving into the debug stage, so some of these issues which may be bugs that people are looking at are going to be dealt with. The game is polished and playable, but we are in that finalisation mode,' Iizuka said.
'It's not like the game will start looking or playing different… we're in the 'cleaning up' mode right now and getting the game to where it needs to be in order to submit [it for certification]. So what we're showing isn't necessarily a super early development build, but we do realise some people are pointing out bugs that will be ironed out in the debug process.'
Iizuka later told VGC the team believed the work on the game was largely done, with no delays currently planned.
As it stands, Sonic Frontiers is set to launch in holiday 2022 for PlayStation 4, PlayStation 5, Xbox One, Xbox Series X/S, Windows PC and Nintendo Switch.