It appears a wily Pokemon Legends: Arceus player has their hands on an early copy of the game – and that they're using their unique status to spread images of new Pokemon, game maps and mechanics via Reddit. If you're somebody who cares about being spoiled ahead of the game's 28 January launch, now's the time to exercise caution while browsing the internet.
For now, the leaks appear to be localised in the PokeLeaks subreddit, but some chatter has hit Twitter and Facebook, as well. Among the reported leaks are various screenshots of the game, images of unrevealed Pokemon, and the entire map screen detailing Hisui's locales.
A video of the Pokemon Legends: Arceus tutorial is also doing the rounds, alongside leaked gameplay footage of the early parts of the game.
It's currently unclear how the leaker got their hands on the title – but as with many pre-release leaks, it's likely because copies are now hitting the back rooms of retail stores. There may also be multiple people leaking the game, given the scale of the drops so far.
With just over a week to go before it winds up in player hands, these leaks are very unfortunate.
Read: How Pokemon Legends: Arceus connects to Diamond and Pearl
There are plenty of secrets in Pokemon Legends: Arceus, and a lot that players don't yet know. That's a good thing. As one of the most unique new Pokemon games out there, Arceus remains a very intriguing prospect for long-term fans. Spoilers online may dampen the fun of discovery, and of finding new Pokemon in the wild.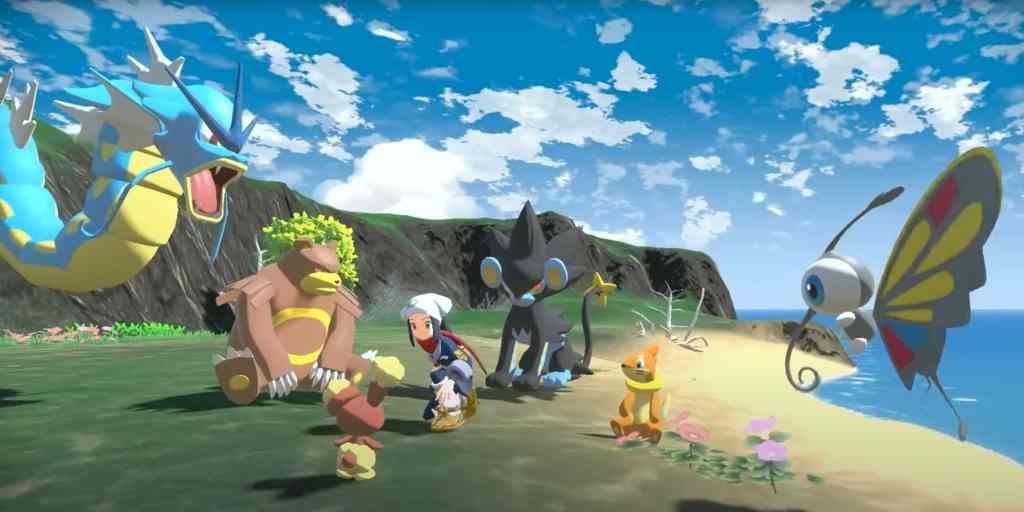 Given there's still a week to go, and retail copies are already being shared online – including via eBay – it's a fair bet there'll be significant story spoilers arriving online shortly as enthusiastic new players begin their adventures. The entire Hisuian Pokedex has reportedly been caught up in the leaks so far – so it's likely new Pokemon will be popping up on social media, too.
If you're looking to avoid spoilers entirely, your best bet is to set up block words now, and hope you don't run into anything that may spoil your experience. On the other hand, if you're keen to know more about the game and you can't wait for next week, you know where to look.
Pokemon Legends: Arceus launches exclusively for Nintendo Switch on Friday, 28 January 2022.