PlaySide Studios is one of the largest game development studios in Australia. After picking up steam with licensed titles, mobile games, and work-for-hire jobs from its original location in Melbourne, the company is now making a significant foray into the PC space, and eventually, the console space, too. Playside successfully launched single-player, real-time strategy game Age of Darkness: The Final Stand on Steam Early Access in 2021 – an achievement that enabled the company to open a new studio in Queensland that will focus on PC and console games in future, called Playside North.
Playside has explored a number of different avenues in game development during its time – including a contentious foray into NFTs using characters created for the Dumb Ways to Die games for Victoria's Metro Trains. But the existence of a big Australian studio focussed on creating big-budget console and PC Games is an enticing prospect, made all the more exciting given PlaySide currently has partnership agreements with global publishers such as 2K Games and Activision Blizzard.
PlaySide North's debut release is Defend The Bits, a tower defence game the company originally released on mobile that's now available on Steam Early Access. The light-hearted strategy game originally served as a stepping stone into the creation of Age of Darkness – but now, it serves as a stepping stone to the entire future of Playside.
As part of the Defend The Bits launch, GamesHub had the opportunity to discuss the studio's ambitions with Steven Yeakey. Yeakey serves as the studio lead for PlaySide North in the Gold Coast, as well as the General Manager for PlaySide's PC and Console division.
On PlaySide's Expansion into AAA games
PlaySide's specialisation to date has been in the work-for-hire and mobile space – both lucrative areas in their own right. Countless studios in Australia and abroad have found themselves a comfortable niche in these areas. In fact, many major console and PC publishers are currently orchestrating concerted pushes into the mobile space, given its enormous potential install base.
From this perspective, it seems like PlaySide is doing things the other way around. But according to Yeakey, the goal was always to end making PC and console games.
'While it might seem like we're going the opposite direction, the reality is that this was the plan,' Yeakey said. 'It was always a matter of when, not if. Age of Darkness: Final Stand proved to ourselves and the world that we could make AAA-quality titles that resonated with players.'
But Yeakey is quick to clarify that the work PlaySide North is an extension of what PlaySide is already doing in the work-for-hire and mobile space, rather than a complete shift in priorities for the company. From the sounds of things, the studio has many projects in the works, and is rapidly scaling up its human resources to suit – doubling in size over the last two years, and hiring 60 people in 2022 so far.
'Growing that quickly does come with some challenges but we feel we are managing them pretty well thus far,' said Yeakey. 'There was functionally minimal impact on our development pipeline, as we have separate divisions focused on mobile and PC/Console, so each team is really empowered to work the way that is best for them and their platform.'
'It's a challenging market, but we have a very good team supporting us. We are here to make great games, and that requires a lot of talented people, which we are fortunate to have.'
PlaySide's Strategy Game Strategy
Yeakey says Defend the Bits came about from the studio's love of strategy and tower defence games, and that it was one of the games that inspired the studio to continue venturing into other strategy-style mobile games like Battle Simulator, Toy Warfare, and Age of Darkness: Final Stand on PC.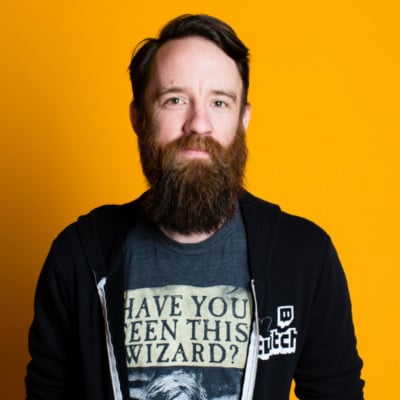 From a player's standpoint, Age of Darkness coming out on Steam Early Access was perfect timing – the game arrived at an opportune moment, during a dearth of real-time strategy games focussed on a single-player experience.
Yeakey doesn't necessarily pin that victory down to just good timing, however, instead using it as an example of the good that can come when you pay close attention to the playerbase. 'Timing the market is a very challenging thing to do. Games take years to make and if you're banking on market conditions favouring you in order to be successful, you're working on a strategy of hope.'
'We put a major focus on speaking with our actions over words – less promises and more delivering great updates for our players,' said Yeakey. 'The key has been building trust with players and that is absolutely paramount to being successful. And that has absolutely impacted the way we make games.'
As to whether PlaySide North will continue to capitalise on its growing experience in the real time strategy market, that seems to be a given.
'I can definitely say that we have some major ambitions in the RTS space – and innovation is a key part of what we're focusing on.'
Forging Alliances
Much of PlaySide's success in the past has come from partnering with other publishers and studios, which has afforded the company opportunities to work on major intellectual properties such as Wonder Woman, Jumanji and The Walking Dead – PlaySide was involved in the making of the acclaimed VR title, The Walking Dead: Saints & Sinners.
That continues to be the case for PlaySide moving forward: 'We always take a balanced approach when making these decisions, so we're very careful about the partnerships we do enter into, to ensure they have both strategic significance for the future of PlaySide, and are financially sound', said Yeakey.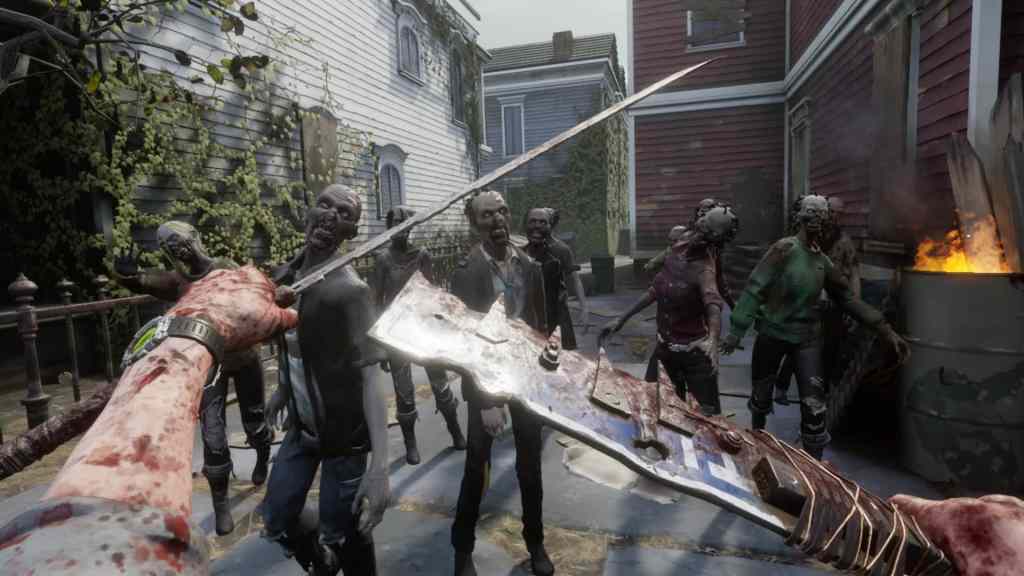 'Our partnership with 2K Games is very exciting and I can't wait for everyone to see what we've been working on, but unfortunately I can't discuss any specifics.'
Yeakey also talked up the studio's relationship with Activision Blizzard. 'We already have a partnership with Activision Blizzard, and we have a very experienced business development team that is always working with other studios and major IP holders for potential opportunities,' he said.
No details on the projects PlaySide has with 2K Games or Activision Blizzard have been publicly announced, but given what we know about their predisposition towards strategy games, these two publishers seem like a good match.
2K Games owns properties like Civilization and XCOM, while Activision Blizzard owns Warcraft and StarCraft – but any connection with what PlaySide is working on is simply optimistic speculation for now.
Beyond these partnerships, PlaySide is also proud of its original properties too, and Yeakey is confident that the company will continue to branch out and expand its horizons in both original storytelling and genres.
'Age of Darkness is a rich IP with quite a bit of potential, and we think there may be some opportunities to create some exciting experiences for players in the world our talented team has created. But it'll be a little while before we can talk more about that.'
No Darkness in Queensland
With Australia's Federal Digital Games Tax Offset coming into effect in the 2022-23 financial year, and various state-based incentives around the country, PlaySide could have set up its new studio just about anywhere. But the Queensland Government's 15% tax rebate and game grants scheme for game development was just one factor in picking the Gold Coast as the home for PlaySide North.
'What the pandemic has taught us is that people have made lifestyle changes which has seen them move away from key capital cities such as Melbourne and Sydney,' said Yeakey. 'We think the talent pool is quite rich in Queensland for games and we have even had some of our own Melbourne talent relocate to the Gold Coast for lifestyle reasons.'
As for PlaySide's lofty ambitions as a studio, and developers they'd like to emulate, Yeakey isn't keen to hone in on a particular template for the company's future self. '[Game studios] all operate quite differently even when operating in the same space. We're here to forge our own destiny in games, but we certainly draw inspiration from companies that we admire and games that we play.'
'What I hope for PlaySide in 5 years is that we're working on great games, we're talking to our players daily, and our development teams are inspired and energetic. Lucky for us, great games make great money.'
---
Defend the Bits is now available on mobile and PC via Steam Early Access.
Age of Darkness: Final Stand is available on PC via Steam Early Access, and recently received its v0.7 update.