A brand new game set in the Persona 5 universe has been revealed: Persona 5: Phantom of the Night (P5X). Developed by Black Wings Game Studio and published by the Chinese company, Perfect World Games, the game will be supervised by P-Studio, the Sega and Atlus-owned development team behind Persona. Persona 5: Phantom of the Night will be a free-to-play mobile game with in-app purchases.
No release date has been announced, and a Western release has not been confirmed. However, a beta test for Chinese markets is due to take place on 29 March 2023.
Like the game it's based on, P5X will be set in the modern-day Tokyo seen in Persona 5, and focus on a whole new group of core characters, who are also Phantom Thieves – teenagers who vow to steal the hearts of corrupt adults in pursuit of a more just society.
The group of characters shown so far include a red-haired teenage boy (designed by series art director Shigenori Soejima), and his talking owl companion, who plays a similar role to Morgana in Persona 5, with the ability to transform into a vehicle. The owl's persona summon appears to be a mecha version of itself.
His human companions include a short-haired girl who sports a Bruce Lee-inspired black and yellow Phantom Thieves uniform (clearly echoing Chie from Persona 4), as well as a long-haired girl who wears an elegant white dress. The series' recurring location of The Velvet Room returns, alongside Igor, as well as his new attendant.
Much like the mainline Persona games, the trailer depicts the protagonist balancing the role of a high school student while taking on his second life. Social activities are seen in action, and include working at a casual fast-food job, fishing, and playing in a batting cage. The gameplay trailer also depicts some dungeon-crawling and turn-based battle action, much of which is reminiscent of the mainline Persona 5 game.
More about Persona 5: Phantom of the Night can be found on its Chinese-language website.
A selection of official screenshots and concept art can be found below.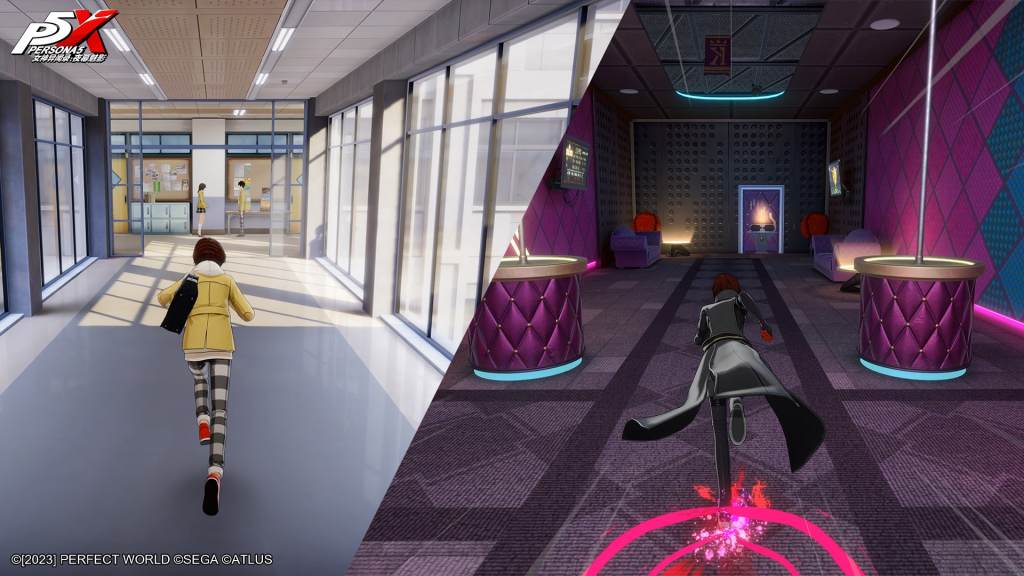 Update 17 March 2023: This article previously referred to the game as Persona 5: The Phantom X.