In a new trailer, the team at FromSoftware and Bandai Namco have shared the best look yet at Elden Ring, the next high fantasy RPG adventure in the 'Soulsbourne' franchise. Clocking in at 15 minutes, the new gameplay preview is the biggest chunk of footage we've seen so far, and there's plenty here to ogle over.
It begins with the player character in a strange, rocky forest towered over by a glimmering world tree. There's monsters toting caravans here, and massive dragons that plummet to earth with sharp claws and teeth. There's even living pots, which act very displeased when you dislodge them from the ground. (The pot you'll encounter in the trailer is named Alex.)
In the game, you'll be able to travel strange and beautiful lands through the use of 'sites of grace', where you can sit and replenish your health. These can guide you to your next location, or just help you rest and continue your journey.
While the trailer only showed glimpses of the great battles to come, it did show off more of the game's combat, which includes a spirit-powered bow-and-arrow set, sword swinging and all the dodge-rolling you can dream of.
There was also a great look at Elden Ring's map in the new trailer, which appears to be highly detailed, and includes topographic data to make it easier to carve a path through the vicious lands awaiting you.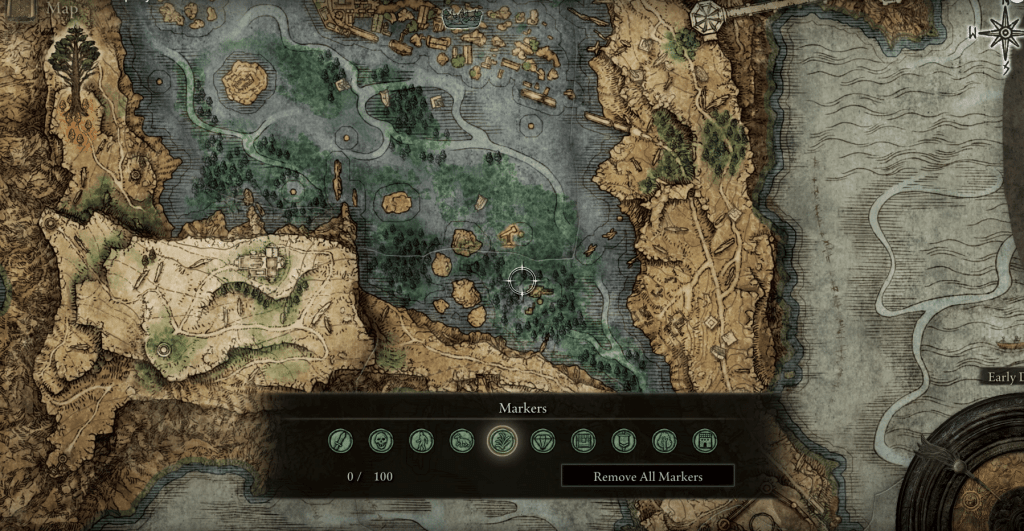 The trailer also spotlighted the abilities of the protagonist's horse, which can use Spiritspring locations to perform a gravity-defying leap up hills and into new areas. It looks like this will be very handy as you traverse the game's world and keep yourself safe from all kinds of nasty monsters.
'Soulsbourne' games tend to be very, very difficult — and while exploration looks to be a bit easier with the addition of the game's spirit horse, players can still expect a challenge.
The trailer didn't show much of the game's actual story, but there were a few hints here, and appearances from characters like Godric the Golden, one of the game's bosses. With plenty to dive in with, Elden Ring is shaping up to be a very intriguing prospect.
You can check out everything revealed in the new trailer here:
Elden Ring is currently scheduled to release for PlayStation 4, PlayStation 5, Xbox Series X/S, Xbox One and PC on February 25, 2022 following a recent development delay. There's not long to wait now.