Netflix has hired Amir Rahimi as its Vice President of Game Studios, and Leanne Loombe as its Head of External Game Development, as part of the company's movement into the video game space.
In July 2021, Netflix appointed former EA and Zynga executive Mike Verdu as the streaming service's VP of Game Development. It subsequently announced that it had acquired the developers of narrative adventure game Oxenfree, Night Dive Studios.
The service's first five games went live via Netflix's Android app in November 2021, followed by the announcement that it would also be hosting the League of Legends spinoff game, Hextech Mayhem.
About Amir Rahimi, VP of Netflix Game Studios
Amir Rahimi comes to Netflix via Scopely, a mobile games publisher responsible for titles such as Marvel Strike Force, Scrabble GO, Star Trek: Fleet Command, and The Walking Dead: Road to Survival. He served as the company's president for nearly two years.
In the past, Rahimi has held positions at several companies at the same time as Verdu, including Electronic Arts and social/casual game companies Zynga, Kabam, and TapZen.
Read: Netflix now has video games, starting with Stranger Things
GamesIndustry.biz spotted some remarks on Rahimi's LinkedIn profile, where he commented that his new position would give him 'the opportunity to green light games that will put player delight above all else (no more stressing over monetization!) and maybe (hopefully) play a small part in shaping the future of the industry.'
Netflix has stated previously that the games will be provided to subscribers at no extra cost, and will not contain any advertising.
In a statement provided to GamesBeat, Verdu said: 'I am pleased to welcome Amir to Netflix where he will build out our games studio team and content library for Netflix Games. His extensive experience in the games industry will be key as we look to grow our catalog of games for our members around the world to enjoy.'
About Leanne Loombe, Head of External Game Development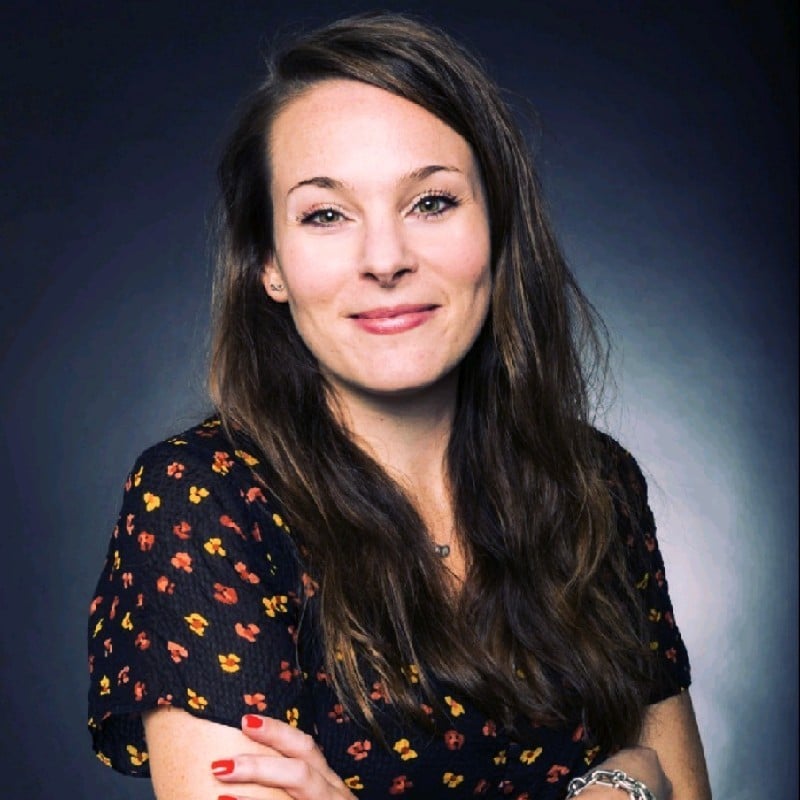 Loombe comes to Netflix via Riot Games, the League of Legends and Valorant developer and publisher. She acted in a similar role as head of 3rd Party Development, and the Executive Producer of Riot Forge.
Riot Forge is a program that brings in external developers to work on new games based on the League of Legends Universe – Hextech Mayhem, which was announced as a Netflix Games title, came out of the program.
Loombe also spent part of her career at Electronic Arts, working on the Need for Speed franchise in Producer roles.
Rahimi and Loombe join Christopher Lee (Head of Game Sourcing) and Yoko Nakao (Head of Game Operations) on the Netflix Games team.
Who is Netflix targeting with its games?
Netflix's video game subscription strategy is still in its early days, and is currently focused on providing games to Netflix users on Android mobile devices. We assume that the company's ultimate goal is to roll out interactive experiences that can be played on TVs as well, similar to its existing choose-your-own-adventure experiences like Black Mirror: Bandersnatch.
Its primary competition in the space includes Apple's Apple Arcade subscription service, which provides a slew of existing and original games on iPhones, iPads, Apple TVs and Mac computers with the ability for cross-platform play.
The leader in the video game subscription space is currently Microsoft's Xbox Game Pass, which provides access to a rotating selection of hundreds of Xbox and PC titles, including new releases and first-party games from Microsoft's own Xbox Game Studios. It also features a cloud streaming service to play select titles on mobiles, tablets, and web browsers.
We'll continue to watch Netflix's video game strategy with great interest.