When Puzzle Quest: Challenge of the Warlords was released in the late 2000s, it felt like a revelation. It melded the casual gem-matching mechanics made popular by Bejeweled with a RPG-style turn-based combat system – and it was a lot of fun. It received numerous sequels, including the free-to-play Marvel Puzzle Quest, developed by Demiurge Studios and published by D3 Go!. Now, D3 Go! has been acquired by publisher 505 Games.
505 Games, which has a roster of games including Control, Dead by Daylight, Abzu, and Terraria among others, also acquired the Australian studio behind the original game, Infinity Plus Two (formerly Infinite Interactive) in late 2021.
The acquisition of D3 Go! means that 505 Games now has exclusive ownership of the Puzzle Quest franchise of games, as well as other assets owned by D3 Go!, including mobile games like Magic: The Gathering – Puzzle Quest and Alien: Blackout.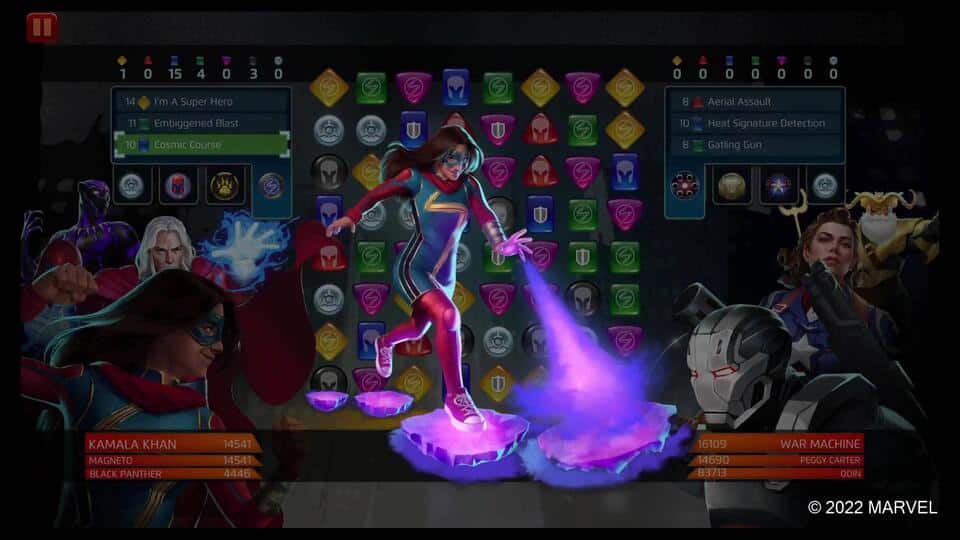 In a provided statement, 505 Games remarked that these moves were made in an effort to improve the company's free-to-play offering. 'This acquisition marks the second for us in only two years as we continue our dedication to growing the F2P business unit', said Clive Robert, head of free-to-play at 505 Games.
As with many free-to-play games, Marvel Puzzle Quest is populated by a longtime, dedicated player base who have supported the game's longevity over a decade via microtransactions.
The game launched in 2013 and continues to see regular updates, primarily in the form of new characters for use in the 3-on-3 team battles. Content is often informed by new TV and film entries in the Marvel Cinematic Universe, as well as Marvel comics.
Read: Every major Marvel and DC video game in development
The game is also notable for creating its own original Marvel character variations, which have since been adopted into Marvel's primary canon – the alternate universe Captain Carter, which imagined Captain America love interest Peggy Carter as a hero, began as a Puzzle Quest creation.
505 Games assures that the titles it has acquired 'will continue to operate and be supported with new content under 505 Games, with additional investments in the near future'. The existing D3 Go! team of eight staff members will join the 505 Games office in California.
Marvel Puzzle Quest is available on iOS, Android, Xbox One, PlayStation 4, PlayStation 3, Xbox 360, and PC via Steam. Puzzle Quest 3 is available on iOS, Android, and PC via Steam.