The upcoming Lollipop Chainsaw remake, now titled Lollipop Chainsaw RePOP, has officially been delayed to Summer 2024 [Northern Hemisphere] as developer Dragami Games focusses on creating the 'best possible quality experience' for new and returning players.
Plans for a major Lollipop Chainsaw return were first announced in July 2022, courtesy of original game producer, Yoshimi Yasuda. On Twitter, he spoke of not wanting to leave the beloved game 'in limbo' where fans who wanted to play it couldn't access it.
'Various factors resulted in things making it so that fans can no longer easily play Lollipop Chainsaw,' Yasuda said. 'We, the original development staff on Lollipop Chainsaw, think of the game as very precious to us, and did not want to leave it in limbo … As such, we purchased the Lollipop Chainsaw intellectual property from Kadokawa Games, and decided to develop a remake.'
At the time, Yasuda claimed there would be some changes to the game – most notably, to its soundtrack, which originally included licensed music, and to its graphics, which will be 'more realistic' – although the buoyant, gory spirit of Lollipop Chainsaw will likely remain.
Read: Lollipop Chainsaw remake set to launch in 2023
Initially, the remake was set to launch in 2023 – but it appears more work is needed.
'Although development of RePOP was carried out with the intention of a 2023 release, our commitment to providing the best possible quality experience to our players led us to making the hard decision to extend the development period in order to ensure this,' Dragami Games said of the delay, per IGN.
'We sincerely apologise to all who had been waiting for the latest instalment in the Lollipop Chainsaw series, and kindly ask for your understanding in this matter.'
Realistically, the delay will benefit the game, as the latter half of 2023 is currently stacked with major blockbusters likely to overshadow this return. While Lollipop Chainsaw has developed a dedicated fanbase for its quirky sense of humour and over-the-top action, it remains a niche game.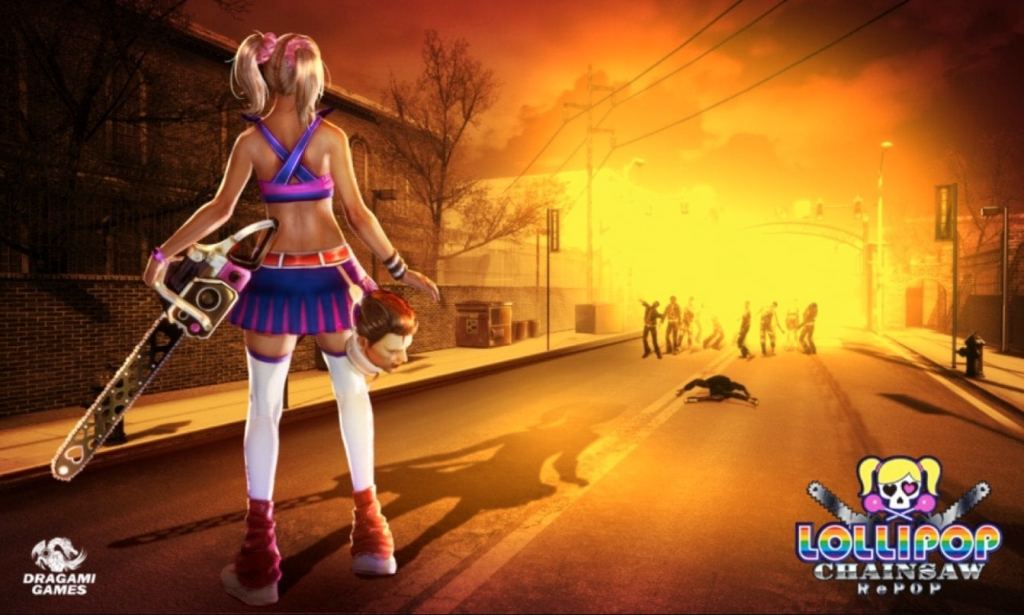 When Lollipop Chainsaw RePOP officially launches, it's likely to inspire renewed interest in the franchise – particularly given it will likely retain the narrative and stylistic influence of original game writer, James Gunn. Since Lollipop Chainsaw released in 2012, developed by Grasshopper Manufacture, Gunn has become an influential voice in pop culture, making a mark with the popular Guardians of the Galaxy films. He is also currently overseeing the 'next chapter' in the DC Comics cinematic universe.
Sit tight for more news and updates from Dragami Games as it continues to work on Lollipop Chainsaw RePOP.