Japanese game studio Grasshopper Manufacture, founded by Goichi 'Suda51' Suda and best known for its irreverent No More Heroes series, premiered its first ever 'Direct' style showcase in June 2023, in part celebrating the company's 25th Anniversary. Previously, the studio had started a countdown on its website, simply teasing that 'something' would happen.
That 'something' or 'somethings' ended up being just as vague as the initial teaser was.
Grasshopper Manufacture community managers James Mountain and Maddie Copp hosted the presentation, which began with a montage of the various games the studio has made over its 25-year history.
---
Shadows of the Damned: Remaster
The studio then shared a longer look at the upcoming Shadows of the Damned: Remaster. Grasshopper had previously announced the game during the 2023 Devolver Digital Direct.
First published in 2011, the third-person shooter features brash Mexican protagonist Garcia Hotspur as he seeks to save his girlfriend from the city of demons. It was designed in collaboration with Shinji Mikami (Resident Evil, Ghostwire: Tokyo) and was previously published by EA.
Shadows of the Damned: Remaster is coming to 'All Current Platforms. Probably.' No release date was shared.
The presentation then spotlighted a new piece of 25th Anniversary art by famed illustrator Peach Momoko, which featured several previous Grasshopper Manufacture game characters. Copp attempted to draw attention to one she didn't recognise – a kind of helmeted sci-fi character – but was abruptly cut off.
---
Pistol Yakuza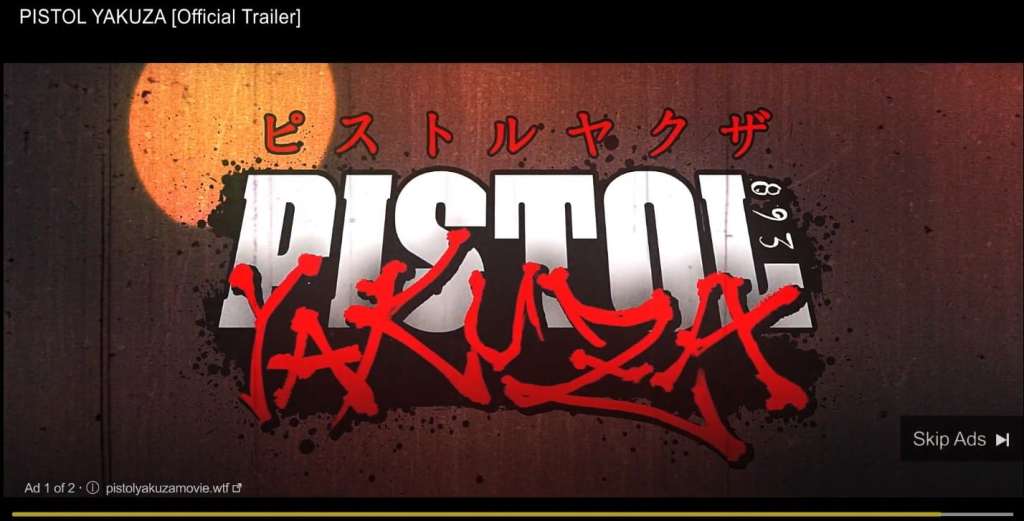 What followed was a strange segment that took the guise of fictional YouTube pre-roll ads, featuring a low-budget live-action trailer for a film called Pistol Yakuza, featuring a man firing a pistol in a suit. The title is accurate.
This was followed by another brief fictional (?) ad for a retro video game adaptation of the same film, Pistol Yakuza: The Video Game, featuring what we assume to be the same character slicing and shooting his way through enemies.
---
Electric Thunder Tiger 14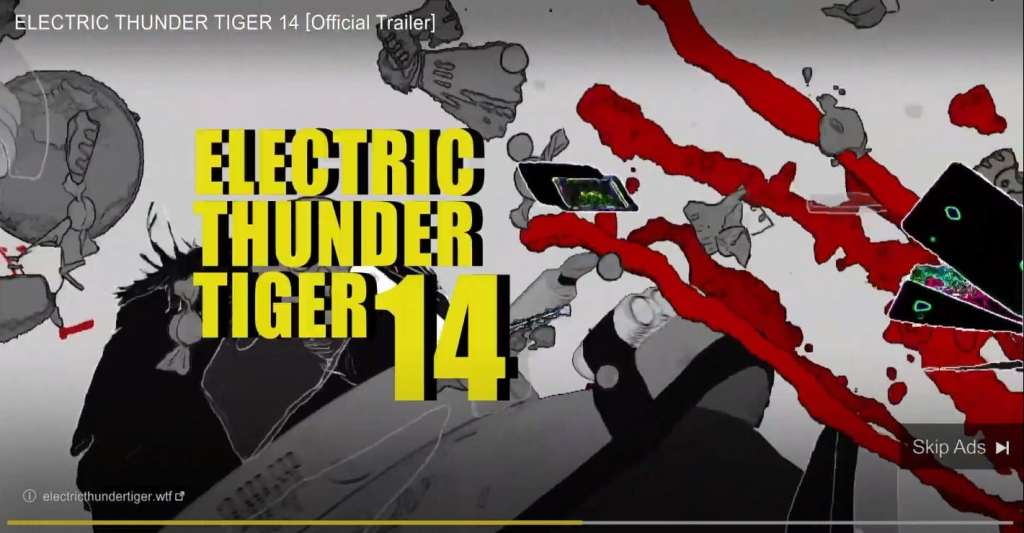 After brief segments on new merchandise and a Japanese exhibition of concept art from Grasshopper Manufacture's Tadayuki Nomaru, the presentation seemed to come to a close. But not before another fictional ad for something called Electric Thunder Tiger 14.
This video featured a bright, neon-coloured video of a head in a jar, or perhaps some kind of astronaut, getting kicked in the head. The glass shatters, and the screen turns monochrome.
Finally, the presentation ended with Mountain and Copp walking in on Suda in a testing room, who was playing one of Grasshopper's upcoming games on a large-screen TV. It seemed to be a first-person game, and featured a colourful, almost retro user interface with sharp lines and geometric shapes, but was partially blurred out. No other details were shared.
---
Were any of these announcements actual games? Who's to say? Regardless, the Grasshopper Direct was very in character for the studio, which has in the past described itself as a kind of punk 'video game band'. We'll just have to wait and see how much of this comes to fruition in the future.