Noted Yakuza superfans Kenny Omega and Rahul Kohli are set to make cameo appearances in the upcoming Like a Dragon: Ishin! remake, appearing as Trooper Cards that grant power-ups and abilities when activated in battle.
Kenny Omega is best known as one of the world's best professional wrestlers, working for both All Elite Wrestling and New Japan Pro-Wrestling. He's also a well-known gamer, frequently participating in Street Fighter tournaments, and warring with WWE's Xavier Woods for the title of 'biggest gaming fan in wrestling'.
Recently, he toured the Ryu Ga Gotoku Studio offices, and was scanned into the Like A Dragon engine – potentially for another future cameo, possibly in 3D.
Read: AEW wrestler Kenny Omega may appear in new Yakuza game
Rahul Kohli is another famous gaming fan, and also an actor who rose to critical acclaim in TV shows like iZombie, The Haunting of Bly Manor, and Midnight Mass.
Both Omega and Kohli will appear in Like a Dragon: Ishin! in card form, functioning as helpful aids in battle.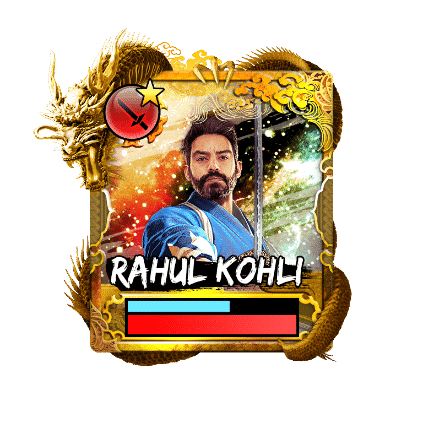 Kenny Omega's card is known as 'The Essence of One-Winged Angel' and it has the ability to 'cut down foes with the slashes of angel wings'. This functions both as a reference to Kenny Omega's Sephiroth-inspired finishing move and villainous persona, and to Square Enix's Final Fantasy 7.
Rahul Kohli's card is known as 'The Essence of Firestorm' and it will 'incinerate enemies with fiery waves of righteous anger'. Both cards will be available on launch, alongside six other, yet-to-be-revealed Elite Generals Trooper Cards.
Like a Dragon: Ishin! releases on 21 February 2023 for PlayStation 4, PlayStation 5, Xbox One, Xbox Series X/S, and PC via Steam.